Kurt Wallander — too grumpy to like, relatable enough to get under your skin
Written by

Kevin John Brophy, Emeritus Professor of Creative Writing, University of Melbourne
In a new series, writers pay tribute to fictional detectives on page and on screen.
As a detective's apprentice for over 60 years now, I've had work-experience stretches in the offices of Conan Doyle's Sherlock Holmes, Agatha Christie's Hercule Poirot, Wilkie Collins's Walter Hartright and Raymond Chandler's Philip Marlowe.
I count Lee Child's Jack Reacher as a detective-investigator, though he would show little patience for an apprentice such as me. Peter Temple's Jack Irish, Stieg Larrson's Mikael Blomkvist, Michael Connelly's Harry Bosch, Tana French's Antoinette Conway, Dervla McTiernan's Cormac Reilly, and others have guided me along the way.
I can't say I've learned much about how to solve crimes, or even how to face death, but I can say I've become addicted to a world where disasters abound and answers eventually arrive.
There has been one detective I've stuck with, and perhaps in some ways become more than his apprentice. I might have become his shadow for nearly a decade. Kurt Wallander, working out of the imagination of Henning Mankell. I think I stuck with Kurt, and felt for him because the novels were as much interested in the humdrum details of his life as the crimes he encountered.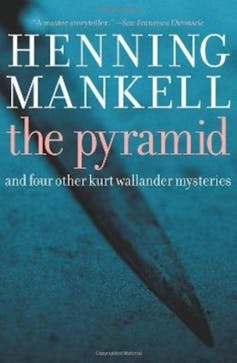 Authors: Kevin John Brophy, Emeritus Professor of Creative Writing, University of Melbourne
Read more https://theconversation.com/my-favourite-detective-kurt-wallander-too-grumpy-to-like-relatable-enough-to-get-under-your-skin-149277