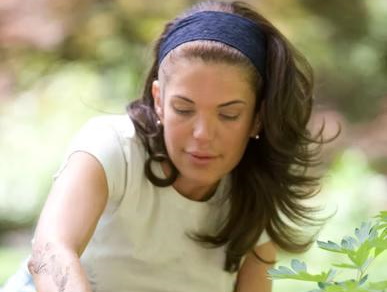 When we are fed so much contradicting information on how to look after the health of our hair, it can get very confusing to know what works and what doesn't work. But at the end of the day, it is actually quite simple, and once you have found a routine that works for you, you should see major improvements!
As a hairdresser salon that offers both women's and men's haircuts in Newcastle, we are very passionate about the health of our clients' hair. In this article, we provide you with some insider tips and tricks for achieving healthier, fuller, and shinier hair. When you pop in for a haircut in Newcastle at our salon, be sure to tell us if any of this advice helped you!
Eat a Healthy, Balanced Diet
A healthy and balanced diet is absolutely essential if you want luscious, healthy hair. One of the key elements when it comes to this is proper hydration. You need to be drinking enough water for your hair to remain hydrated from the inside. You should also try to include foods that are rich in nutrients and vitamins. If you feel like you are not getting enough vitamins in your diet, you could always look into supplements.
Go to a Hair Stylist That You Trust
Having a really good hairdresser that you trust means that you have peace of mind that your hairdresser has your best interests at heart. You also have a trusted professional on your hair journey with you that can offer expert advice when it comes to routines, products, etc.
Get Regular Haircuts
If you want your hair to look healthy, you need to get rid of those split ends by getting regular haircuts in Newcastle. Regular haircuts keep your hair looking nice and fresh and give you a chance to check in with your hairdresser. No matter if you are booking women's or men's haircuts in Newcastle, you should look at maintaining a schedule of around every six weeks.
Get a Hairstyle That Suits You
Having a hairstyle that suits both your personal style as well as your lifestyle needs will keep you inspired to maintain the health of your hair and continue down the best road for your hair. Having a hairstyle that you really love also has benefits for your confidence and general moods!
Blowdry Your Hair Instead of Towel Drying It
This is quite a controversial topic, but if you want to avoid hair fall, you should definitely blow dry your hair instead of towel drying or air drying. Towel drying can be very abrasive and rip at your hair, while air drying can leave your hair wet for long periods of time, weighing down and weakening your strands. When you blow-dry, you should use a high-quality hairdryer on a low, cool setting.
Brush Gently
Even if you are in a rush, there is no excuse to brush your hair vigorously. This can be very damaging to your hair, and you could lose many strands unnecessarily. Always be patient when you brush your hair and ensure you are using the right brush for your hair type.
Invest in a Silk Pillowcase
Cotton blend pillowcases can be quite abrasive on your hair and cause it to fall out, weaken, and stretch. And think about it, your head spends quite a significant amount of time on your pillow. It is well worth investing in a silk pillowcase that is a lot gentler on your hair.
Use High-Quality Products
Ask your hairdresser which salon products they would recommend that you use at home. While the price may shock you if you are used to supermarket products, you will never regret this decision as the results speak for themselves!
Hydrate Regularly
Hydration is really the key to healthy hair. And that means conditioning regularly and drinking loads of water! Your hair will truly thrive if it is hydrated properly and regularly.
Are you looking for a hair stylist in Newcastle? Here at Suki Hair, we are a well-known hairdresser salon that offers a range of treatments and haircuts in Newcastle. We would love to be a part of your hair journey, so please feel free to get in touch with our professional team of hair stylists in Newcastle for more information.