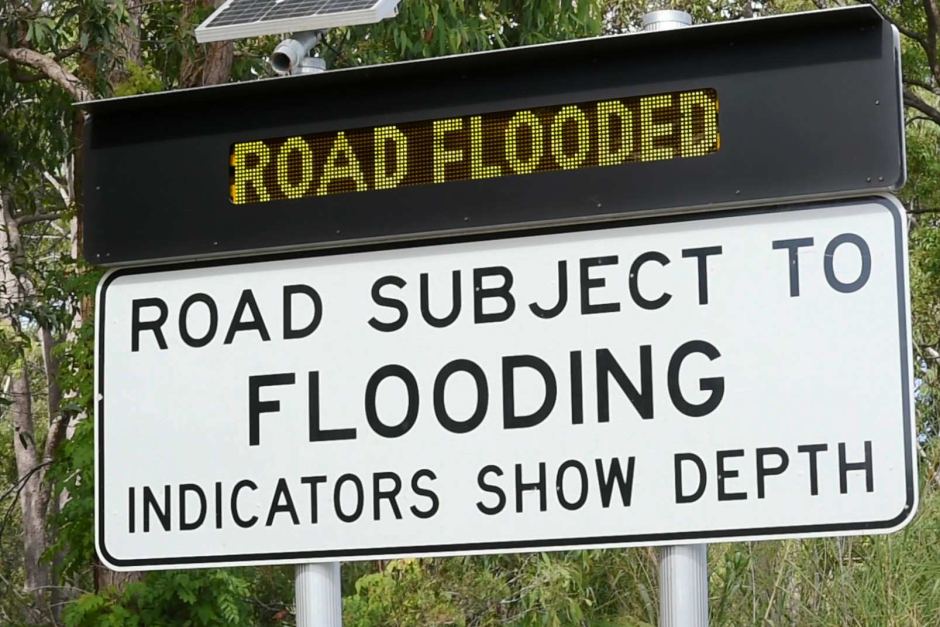 Heavy downpours caused by extreme weather can quickly lead to extensive damage to your property. This includes flooding of your home and car.
While we cannot move our home, we do have the choice of where we drive and park our vehicles. And while cars do a great job of keeping rain out, they are not designed to be submerged in water.
As such, you run extreme risks of severe damage if your car is flooded. This can mean drenched carpet and underlay, and in extreme cases engine failure.
In the worst cases you will be left with a vehicle that does not work and no-one wants to buy. Your only choice will be to find
a wrecker who will collect it
.
So whenever possible you should never drive or park near areas that will flood.
Read on below to learn the specific issues you may encounter if you choose to go against this advice.
Water Hammer
Water hammer is commonly known in plumbing to describe when water pipes hammer against their surroundings, making a loud noise.
But water-hammer is also used to describe an issue in vehicles that have suffered extreme flooding.
When water enters the engine via the fuel line it will cause what is known as water-hammer. As the water gets into the combustion chamber, major mechanical issues will be experienced.
This can happen when you drive your car through large puddles of deep water. It can also happen when you park in an area that floods, resulting in most of its lower part being submerged in water.
Hydro Locked Engine
If the water level rises high enough that water enters the engine cylinder, the pistons will not be able to compress it. The piston and cylinder are only designed to compress air and fuel.
This results in the engine totally locking up known as hydro locking.
As the vehicle continues to run and the pistons try to compress the water, the pressure can be so high that it breaks the engine completely. The piston rod could even pierce a hole through the engine block.
When this happens you pretty much must replace the whole engine.
More Issues That Emerge Later
While some issues might be immediate, others will take time to cause their damage. The main issue is rust.
Cars are not designed to be operating in water like boats are. As such all the internal parts of your vehicle such as fuel injectors, spark plugs, connecting pipes, and hoses are all prone to rusting.
If there is water in any of the internal systems, including the fuel system, transmission or braking systems, it will oxidise the metal parts over time.
Also when fuel is in the fuel tank it sinks to the bottom so is very hard to remove.
Signs That an Engine Has Suffered Water Damage
If your vehicle has been submerged in water and which has now passed, you should be able to see a water line of where the water reached. If the water line is above the engine there is a good chance the vehicle is totalled.
Before starting the engine you should first check the fluids under the hood. For example, you can use a dipstick to check on the transmission fluid and engine oil.
If the oil looks diluted, this is a good sign that there is water in it. You may also notice the oil has become milky-brown, there is a brown residue, or the dipstick has bubbles.
When checking the transmission fluid, if there is a milky consistency, this is a tell-tale sign that water has seeped in.
If the fluids appear ok you may decide to start the car. If it jerks when started it may indicate that fuel has entered the fuel line. This is not a good sign.
If it does start and you successfully get on the road but there is still water in the fuel tank, it will cause the car to jerk and lose power which is very dangerous. Also beware of strange or loud noises.

What to Do After a Car Is Submerged
After a car has been in flooding water and there are engine issues, you need to act fast. If it does not start at all or jerks whenever you try, do not force it.
What if engine parts grind, overheats, and lubrication fails? It will mean more issues.
Call a towing company and take it to a mechanic. It will need a proper diagnosis for the repairs to be done. If possible you must fix minor problems before they lead to major and more expensive issues.
Explain what happened to the mechanic and let them look over the damage. In the worst case, the cost of repair will be more than what the car is worth. This is what insurance companies call a totalled vehicle.
When the car is a write-off it is only good for the scrapheap.
Conclusion
To put it simply, the average car is not designed to be driven through creeks or flooding water. Unless your vehicle is a large 4WD with a snorkel, keep it away from rising waters.
If it is submerged for hours, you can be guaranteed it will be totalled. As such, whenever possible, do not park in low-lying areas during the rainy season or when severe storms are predicted.
If you are unlucky enough to experience extreme flooding you will have a hefty repair bill. Soaked underlay and carpets need to be ripped up and replaced, otherwise mould will grow and smell.
In the worst cases water will destroy all the car's internals and you will need to give it to a wrecker.