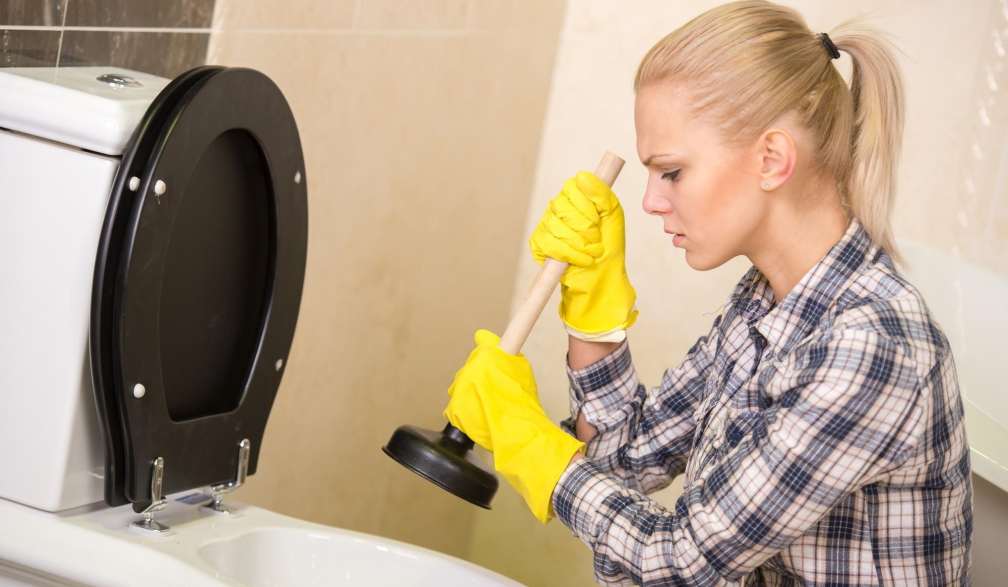 It can be frustrating when your toilet starts to back up, and you can't seem to fix the problem. You might not even know what's causing the blocked drain or why it happens so often. Fortunately, a backed-up toilet isn't an impossible problem to solve. Follow these five easy steps, as suggested by experienced plumbers from Newcastle, Australia, and you'll be unblocking your drains in no time!
Know the Causes of the Backed-Up Drain
The first step to fixing a backed-up toilet is knowing the cause. Some of the most common causes of a backed-up toilet include a buildup of hair and debris in the pipes, an object blocking the drain hole, or a mechanical malfunction, such as the toilet flapper not working properly, leading to a weak flush. However, if you cannot determine the exact cause of a backed-up drain, it may be necessary to call a plumber to help with a deep blockage.
Know Some Steps to Unblock a Toilet Drain
Remove any debris that you can reach
You should put on a pair of rubber gloves and remove any reachable debris. This will make it easier to unblock the pipe with a plunger and will also allow you to see what you're doing more easily. However, ensure you're not accidentally pushing debris further into the pipe and blocking it even more.
Unblock the Pipe with a Plunger
If you've removed all of the debris causing the blockage and your toilet still is overflowing, you may want to try using a plunger to unblock the drain. A plunger is a tool that looks like a bell and is used to break up clogs in drains. The most important thing to know about using a plunger is to be careful not to put too much pressure on the blockage, as this can cause damage to your pipes and increase the likelihood of a costly repair. To use a plunger, place it against the blocked drain and slowly rock the plunger back and forth. The suction caused by this movement will hopefully unblock the water and allow the water to flow again.
Use Baking Soda and Vinegar to Dissolve the Blockage
You can try this by pouring an equal amount of baking soda and vinegar down the drain to break up the blockage; this should be about 250 millilitres of each substance. Let this sit overnight and flush the following day to see if it works.
Use a snake for deeper blockages
You can also try using a snake to unblock the drain. A snake is a tube that is usually made of plastic that is used to unblock drains. A snake works by sucking up debris from the drain and pushing it through the snake's body, unblocking the trap. It's very flexible and slim, which makes it great for getting around any cracks or blockages. There are a few different types of unblocking snakes; the one you'll need depends on your backup.
While using a snake is a good idea for deeper blockages, you might not be comfortable using this device. Call a plumber to help with a deep blockage in this case, if you feel that the blockage would benefit from being fixed by a professional, as you do not want to cause extra damage to your toilet.
Test for Root Causes and Make Improvements If Needed
The last thing you'll want to do is test your toilet for any sign of a problem. You can flush a cup of water down your toilet and open the tank's lid. Make sure there are no leaks or visible damage to your toilet. If there's any damage, you'll want to make improvements immediately. There are a few different ways you can improve your drainage system.
A backed-up toilet is an annoying problem that can happen for several reasons. Fortunately, it's an easy problem to solve once you know what's causing it. Follow these steps, and you'll be unblocking your drains in no time.