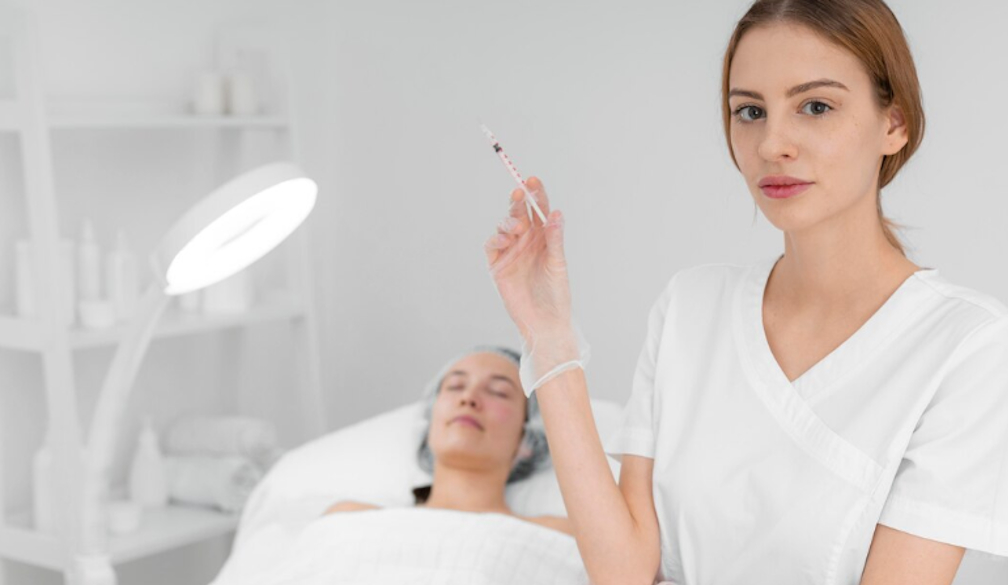 The realm of medical aesthetics has witnessed a remarkable transformation over the past decade. Innovations in technology and a better understanding of human physiology have led to a plethora of treatments that promise rejuvenation and enhancement of physical appearance. This comprehensive guide delves into the diverse world of medical aesthetic treatments, shedding light on their benefits, risks, and the latest trends.
Understanding Medical Aesthetics
Medical aesthetics encompasses non-surgical procedures aimed at improving cosmetic appearance. It bridges the gap between traditional cosmetic surgery and beauty therapies. The procedures typically focus on skin health, facial symmetry, and counteracting signs of aging.
Popular Treatments and Their Mechanisms
Botulinum Toxin Injections (Botox)
Mechanism

: Botox, a purified form of botulinum toxin, works by temporarily paralyzing muscles, and reducing the appearance of wrinkles.

Applications

: Primarily used for treating frown lines, crow's feet, and forehead lines.
Mechanism

: These are gel-like substances injected beneath the skin. They restore lost volume, smooth lines, soften creases, or enhance facial contours.

Varieties

: Hyaluronic acid, Poly-L-lactic acid, and calcium hydroxylapatite are popular choices.
Mechanism

: Chemical solutions exfoliate the skin, revealing a smoother, more refined surface.

Benefits

: Effective for treating acne, scars, wrinkles, and uneven skin pigmentation.
Mechanism

: Lasers use focused light to target skin irregularities without affecting surrounding tissues.

Applications

: Skin resurfacing, pigmentation correction, hair removal, and scar reduction.
Mechanism

: Involves pricking the skin with tiny sterilized needles to stimulate collagen production.

Benefits

: Reduces the appearance of scars, wrinkles, and large pores.
Advancements in Medical Aesthetics
Innovation

: Use of Platelet-Rich Plasma (PRP) and stem cell therapies for skin rejuvenation.

Benefits

: Promotes healing and natural growth factors, leading to more youthful skin.
Minimally Invasive Body Contouring
Trends

: Procedures like cryolipolysis and laser lipolysis that remove or reduce fat without surgery.

Advantages

: Less downtime, and lower risk of complications compared to traditional liposuction.
Customized Skincare Treatments
Development

: Personalized skincare based on genetic analysis.

Impact

: Tailored treatments offer more effective and targeted results.
Considering Safety and Efficacy
Choosing the Right Professional
Importance

: Procedures should be performed by licensed and trained professionals.

Criteria

: Look for certifications, experience, and a proven track record.
Understanding Risks and Side Effects
Awareness

: While generally safe, treatments can have side effects like redness, swelling, and, in rare cases, more severe complications.

Precautions

: Comprehensive consultation and a review of medical history are crucial.
Standards

: Ensure the clinic adheres to the local regulatory standards and uses approved products.
Future of Medical Aesthetics
Technological Integration
Forecast

: Increasing use of AI and virtual reality for treatment planning and outcome predictions.

Impact

: Enhanced precision and personalized treatment plans.
Trend

: Combining treatments with wellness and lifestyle modifications for comprehensive care.

Benefit

: Addresses not just aesthetic concerns but overall well-being.
Conclusion
The landscape of medical aesthetic treatments is evolving rapidly, offering more effective, personalized, and safer options. Whether it's for anti-aging, skin rejuvenation, or body contouring, the key is to make informed decisions, prioritizing safety and expertise. As the field continues to advance, it promises even more exciting possibilities for those seeking to enhance their appearance and boost their confidence.