Having an Elevator in Your Apartment Building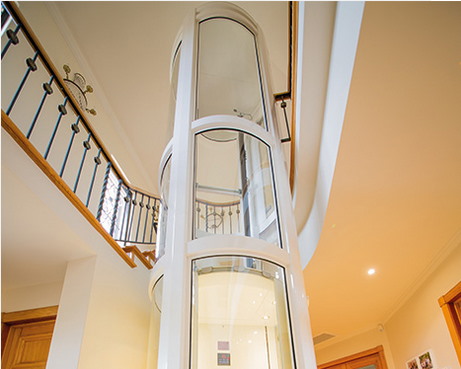 As an apartment owner or landlord, you have to consider the amenities and facilities you can offer to potential residents. These have a lot to do with convenience, comfort, safety, and security, particularly for those with health conditions, young children, and the elderly.
That said, one of the biggest possible draws to your development would undoubtedly be an elevator.
Promote Your Apartment
Did you know that one of the amenities that many potential tenants look at before committing to an apartment or condominium is an elevator?
Think about it. An elevator serves as an interior conveyance that not only brings you up to your floor and home faster. It also makes life much more comfortable in terms of safety and convenience. 
Having two or more lifts in an apartment building is seen as particularly advantageous, especially if installed in high-density developments. Should you want to meet with one of the industry professionals, visit Platinum Elevators.
The Importance of Having an Elevator


An elevator cuts down on stress and makes for happier residents.
In most countries, building laws and regulations insist that any building with four or more floors – excluding the roof deck and basement – must have at least one elevator. Even if you have tenants who are enthusiastic about running and climbing, not everyone will appreciate having to clamber up a flight of stairs, especially after a long day at work.
Likewise, there is a question of safety. Some people worry that burglars and other unlawful elements may use staircases to victimise residents. Mothers with young children fear that their kids may hurt themselves, running up and down the steps. Also, coming home late at night and heading up a dimly-lit staircase is a potentially disastrous scenario.
A well-lit and adequately maintained set of lifts would undoubtedly make things much more comfortable.
It offers much in the way of convenience.
Speaking of making things easier, having an elevator or two makes carrying the groceries or deliveries up to one's home so much easier. Likewise, it takes a lot of the guesswork out of moving in (or out) for tenants.
It is a godsend for the elderly and the differently-abled.
Older people and the infirm rank high among those for whom an elevator would be useful. Especially for those who have trouble walking or lifting their legs to take a step, riding an elevator up to one's home is more comfortable and less painful. It's also a point in an apartment's favour if its elevators can accommodate walkers as well as both standard and mechanised wheelchairs.
It can help boost property prices.
Regular maintenance for lifts comes at a cost that many developers and property managers pass on to tenants and residents in miscellaneous or operational fees. But rather than see this as an unnecessary cost, people are appreciative. They are more than happy to pay the price for convenience.
Conclusion
An elevator is more than just a way to bring people up or down buildings. Having an elevator enables property managers to offer comfort and convenience to their tenants, safeguarding their health and security in the process.