UEFA Champions League 2021-2022: What Can We Expect?
The UEFA Champions League 2020-2021 final featured Chelsea and Manchester City; it was the 2nd all-English UCL final in 3 years. The Blues of London clinched their second UCL trophy through a 42nd-minute goal by Kai Haverts, the game's only goal.
Back to today, the 2021-2022 UEFA Champions League season promises to be a bang with new players and new clubs. After a long international break, players are looking to get back into action in Europe for their clubs.
Last season, Chelsea emerged as the champions, and many punters believe them to be one of the favorites next season as well. However, they aren't the only top contender. The UEFA Champions League has over 32 teams, and some of the matches are right down to the final minutes.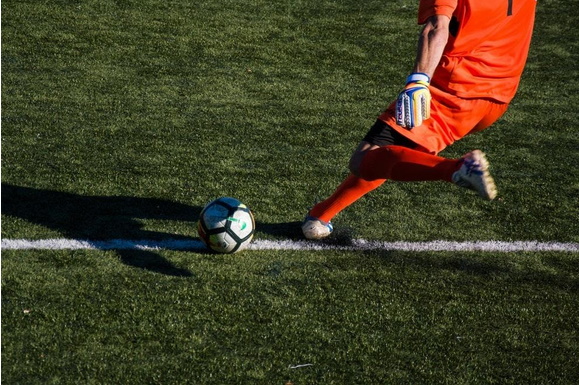 The UEFA Champions League also means several betting opportunities. If you are from Hungary and looking for amazing betting strategies, then you will love our betting in Hungary guidelines for newbies.
UEFA Champions League: A Short History
The UEFA Champions League was initially called the European Cup - the first edition originated in the 1955-1956 season. The legendary Real Madrid squad won the cup 5 times in a row and were permanently awarded the trophy. 
The following decades saw various clubs dominate like Benfica, Inter Milan, Liverpool, Bayern Munich, and Ajax.
The European Cup was rebranded as the UEFA Champions League in 1992 and featured new legends and records. Players like Ronaldo, Zidane, Ronaldinho, Shevchenko, Buffon, Messi, and Cristiano Ronaldo have contributed to various stats that stand to this day.
UEFA Champions League 2021-2022: Which Clubs Will Appear?
As per the latest data from UEFA, 26 teams have already qualified for the upcoming Champions League edition. This includes the cup holders, Chelsea FC, Europa League holders, Villareal, and champions of the top six leagues:
Manchester City

Bayern Munich

Atlético de Madrid

Inter Milan

Sporting CP

LOSC Lille
Of Course, it also includes teams like PSG, FCB, BVB, ManUtd, and others as per UEFA's qualification rules.
The remaining 6 berths will be bagged by teams competing in the qualification rounds that started on June 22, 2021, and will end on August 25, 2021.

Which Clubs are the Favorites and Their Winning Odds?
FC Barcelona
Lionel Messi has been in excellent form in 2021 - Barca's top scorer and won the Copa America with Argentina. The club has also signed Sergio Aguero and Memphis Depay. Let's not forget the Spanish wonderboy - 18-year-old Pedri. Could this be their year? 
Projected Odds: +1600
Bayern Munich
Easily the most formidable team in Europe, Bayern Munich are the favorites every year. PSG knocked them out in the quarter-finals on away goals in the 2021 season. Bayern boasts a strong squad featuring Lewandowski, Neuer, Gnabry, Kimmich, Sane and new additions. 
Projected Odds: +600
Manchester City
As per various betting sites and popular sentiments, Manchester City is the favorite to win the UCL 2021-2022. The club narrowly lost to league rivals Chelsea in the last season's final. However, with in-form English players like Sterling, Walker, Foden, Stones and the Spanish trio Rodri, Ferran Torres, and Laporte, Man City look to finally clinch their first European title.
Projected Odds: +275
PSG
There is no doubt that the gifted South American trio of Neymar, Di Maria, and Cavani will tear defenses apart again in UCL 2021-2022. With Mbappe as their spearhead, PSG may finally break the deadlock and bring the Champions League Cup to Paris for the first time.
Projected Odds: +800
Gambling enthusiasts can get the most out of sports betting if they have chosen a platform or online betting site that suits their needs. That brings us to the most secure and trusted payment option online - credit card. Our Hungarian bettors can find bankkártyás fizetés fogadás at some of the best online casinos.
Abolition of the Away Goals Rule: UEFA Champions League 2021-2022
Did you know that the 2020-2021 seasons was the last one to feature the away goals rule in UEFA competitions? The two-legged ties will stay, but match outcomes will be decided based on extra 30-minutes and subsequent penalties if two teams score equal goals over two legs. This decision by UEFA marks a historic change to a rule that has been followed since 1965. We have witnessed some famous matches that were decided on the away goal basis:
Chelsea vs. Barcelona (2009), where Barca won 1-1 on away goals.

Chelsea vs. Barcelona (2012), where Chelsea won 3-2 on aggregate and a late away goal by Torres.

Man City vs. Monaco (2017), Monaco won 6-6 on away goals.

Tottenham vs. Ajax (2019), we all remember Lucas Moura's hat-trick that took Spurs to the Champions League final with a 3-3 aggregate win over Ajax.
Conclusion
The 67th season of the Champions' League does promise to be interesting. It will hopefully be played in more normal conditions - something sports lovers around the world will look forward to. 
The UEFA Champions League is a football dream for every player in Europe and the most loved annual sporting event. With major changes in the upcoming season, we hope that the UCL 2021-2022 is packed with goals, records, and attractive betting odds & opportunities for betting enthusiasts all over the globe.
Source: