Setting Up Your Own Coffee Shop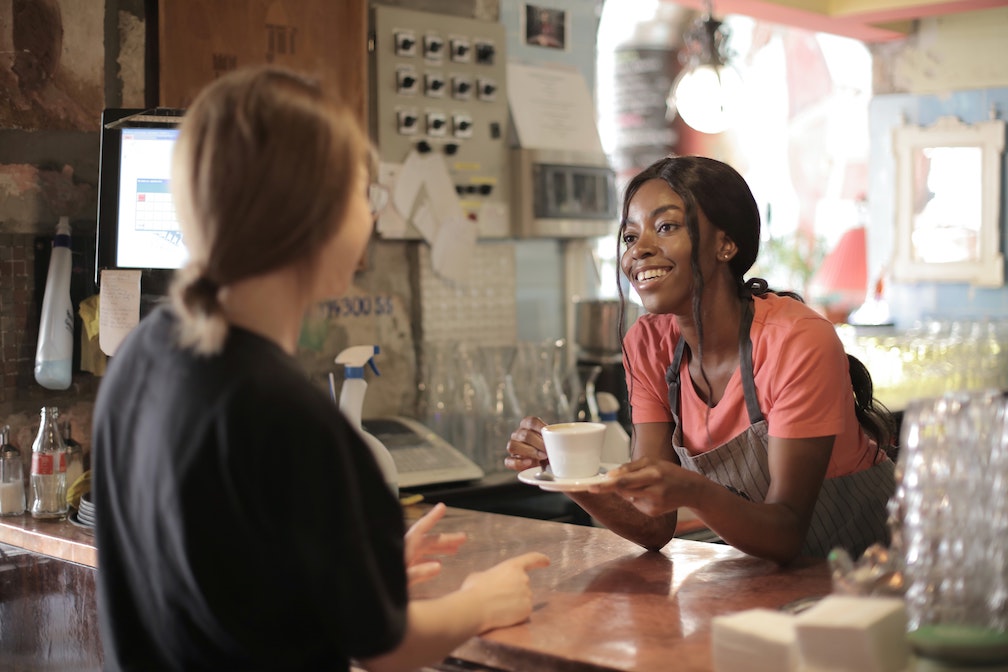 You have a passion for great coffee and scrumptious treats that you want to share, and you know what to do about it- open a coffee shop! Drinking coffee is a worldwide phenomenon, just about everybody everywhere is sipping a hot cup of Joe- over one billion people can't be wrong! You have mastered the brewing art, so let's talk nuts and bolts, starting with the most basic necessity- the place it all happens.
Where to set up shop?

- You can build from the ground up, or rent or buy a space. The latter is the most common solution, so let's focus on there. You've heard "location, location, location!" and with good reason, picking the right one is a make-or-break decision. Ask yourself, "Who are my customers? What times will they come?" Are you aiming to catch commuters thirsting for some wake-up juice on their early morning trek to work, or college students studying into the wee hours over a nice source of caffeine? If you can find the perfect location, you might be able to cater to both, and gather in a faithful lunchtime crowd, too!

Where do you stand? -

You've found the perfect space, but it needs some work. Let's start at the bottom- the flooring. Selling drinks means you don't want to lay down cream-coloured plush carpeting, it will end up resembling camouflage! You need something smooth, but never slippery, even when wet, and easy to clean, that still looks fantastic. Our top recommendation is

laminate flooring

, it's highly durable, and waterproof, and comes in a wide variety of natural wood patterns and hues to match your shop's unique decor! It will look so good people will pause to admire it when they lean down to pick up a dropped spoon!

Wall to wall

- Next comes the paint. You need to choose the perfect colour scheme to accent your shop's signature style. Bright and cheerful yellows and oranges open the eyes as much as the caffeine, while greens lend a soothing natural vibe. Reds and pinks are full of perky energy but might prove too distracting, they're better used as accents. Avoid blues and purples, they tend to discourage the appetite, which you definitely don't want. Neutral colours such as whites, beiges, and light greys can trick the eye into thinking your small space is larger than it really is, whereas dark browns, blacks, and dark shades of other colours can make a large space feel more intimate and cosy. Be sure to use a gloss-type paint, it gives your shop a nice shine and it's easy to clean, too.
If this is too much for you to DYI, you should summon up
some professional help
, it's the sure-fire way to ensure you have everything shipshape. Also, make sure to have
your licenses in order
, this is critical for any business that sells food and drink. Now your space is ready, it's time to bring in the baristas!