How To Choose Between A Variable And Fixed Rate Mortgage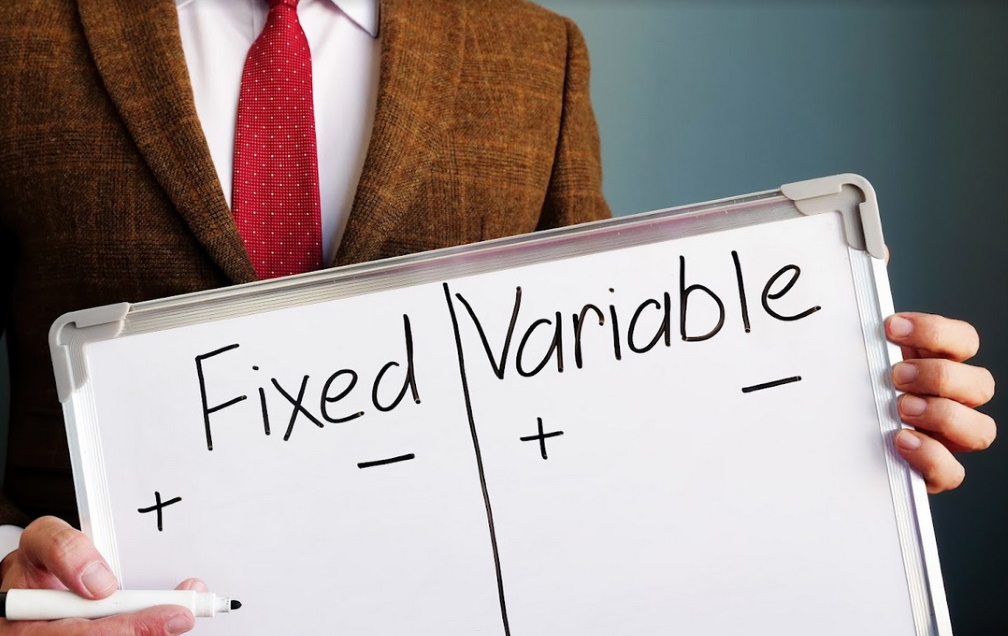 Unless you have enough cash in hand to pay for a house in full, you'll inevitably have to take a mortgage. When that happens, you have to make sure you put a lot of thought into it. You have to consider several things, such as the term, down payment and interest. The interest, in particular, is an essential part of this decision as it'd decide whether you can eventually pay the mortgage or not. For this decision, you typically have two options—variable or fixed-rate mortgage.
Since you're likely to continue paying for the mortgage for years or even decades, understanding variable rates on your mortgage would go a long way in minimizing its total cost (with interest included).
Fixed-Rate Vs. Variable Mortgage 
As the name suggests, if you choose a fixed-rate mortgage, the interest rate is locked in. For example, if the interest rate of your mortgage was 3% in 2015, it'd remain that way in 2021. This would mean that the payment due every month would be the same, regardless of the market value of the real estate property.
On the other hand, a variable interest rate can change at any time, depending on several factors. Hence, it's the opposite of fixed interest rates. But it's worth noting that the interest rate of variable mortgages is typically lower than the fixed interest rate during its early stages. This is one of the main reasons why it appeals to homebuyers.
Take note that some refer to variable mortgages as adjustable-rate mortgage (ARM), in case you get confused when reading other resources. While these two options certainly have their perks, you can't say one is better than the other. If you want to choose the ideal option, here's a list of things you have to consider:
Consider Your Financial Stability 
When choosing between the two, you have to consider your financial stability. Are you 100% sure your source of income would still be around in the coming years? If so, then the variable rate would be a viable option, especially since there's a possibility that you can save money if the interest rate goes down.
If you think you'll be able to barely pay for the mortgage, you might want to stick to the fixed interest rate instead, especially if you can't afford to pay an additional amount if the interest rate increases. Furthermore, if you choose a fixed-rate mortgage, you can attain peace of mind knowing that you can continue paying for the mortgage without any problem as long as there are no emergencies.
Contemplate On Your Preferred Home 
If you're looking for a more luxurious home, then choosing a variable-rate mortgage would be the ideal option. This is mainly because you're more likely to qualify with this type of mortgage since the initial monthly payment is generally lower. That'd also mean that you can purchase a more expensive home, as opposed to when you choose to go for a fixed-rate mortgage. Of course, this would only apply if you're in the black. Otherwise, just stick to affordable homes and choose fixed rates.
Study The Available Features 
When taking a mortgage, you can pay extra every month as much as possible. Doing so would allow you to reduce the total cost of the house, since you're essentially reducing the balance on which the interest rate bases.
Supposed you take a 15-year mortgage for a home costing AUD$700,000 with a 3% interest rate, and you pay a down payment of AUD$140,000, you'll have to pay around AUD$3,800 a month, which will lead to a total of about AUD$840,000, including the down payment. However, if you pay AUD$4,050 (extra AUD$250) every month instead, you can cut down on your expenses by saving close to AUD$15,000 in the total price and paying the mortgage in full for more than a year early. So what does this have to do with the topic? 
Apart from the interest rate, variable mortgage and fixed-rate mortgage may also differ in terms of features. A variable-rate mortgage, in particular, has no limits as to how much extra you can pay every month. Fixed-rate mortgages, on the other hand, have a limit. 
Moreover, with variable-rate mortgages, you can withdraw the extra payments you made in the previous months. For example, you paid an additional AUD$1,400 in total in the past six months, you can withdraw that amount if ever you're in need of some extra money down the line. Of course, this would increase the remaining balance by AUD$1,400.
Nevertheless, this feature essentially guarantees that you're not risking anything when paying extra every month. Meanwhile, a fixed-rate mortgage doesn't have many features, but its simplicity can often be a charm to some individuals.
Word Of Advice: Split The Loan Into Two Options 
While it's true that you have to make sure you choose the right one from the two options, it's worth noting that you can actually split the loan. For example, if the principal is AUD$700,000, you can split it 50:50. By doing so, you can apply a fixed rate on the AUD$350,000 and a variable rate on the other half. It might make things more confusing, but it also allows you to enjoy the benefits of both options.
Conclusion 
Buying a house is perhaps one of the most challenging tasks you'll experience in your lifetime. Not only do you have to look for a house, which already takes a lot of time and effort, you also have to deal with financing your purchase. Be that as it may, purchasing a house would be beneficial in the long run, considering how you'll no longer have to pay for rent.