Make Your Outdoor Cafe Picturesque and Aesthetic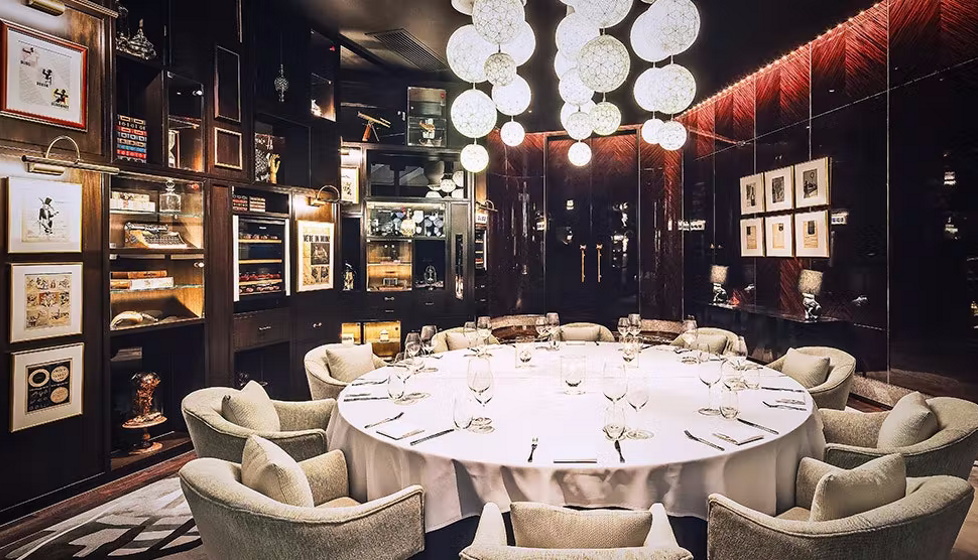 Nowadays, cafes aren't just for coffee anymore. They've become a popular spot for people to gather, relax, and enjoy good company. People post their pictures from cafes on social media, which has become a powerful marketing tool.
That's why if you have an outdoor cafe, you can make it even more appealing by adding some picturesque details. If you don't know where to start, here are some ideas:
Add Beautiful Flower Arrangements.
An outdoor cafe is a wonderful place to enjoy a meal and relax with friends. Still, it can be even more enjoyable when the setting is picturesque. One way to add beauty to an outdoor cafe is with beautiful flower arrangements.
Various flowers in different colors can be used to create stunning centerpieces or accent pieces that will brighten up the space. The flowers can be arranged in pots or baskets or planted directly in the ground. If you choose to plant the flowers, select varieties that will thrive in your climate. With a little planning, you can create an outdoor cafe that is not only inviting but also visually appealing.
Add comfortable seating, such as couches and chairs.
A cafe is a great place to relax and enjoy a cup of coffee. But for a cafe to be truly inviting, it needs comfortable seating. Couches and chairs are the perfect pieces of furniture for an outdoor cafe. They provide a place for customers to sit back and relax and add to the cafe's overall atmosphere. With their cushioned seats and stylish designs, couches and chairs can help make an outdoor cafe picturesque and aesthetic. So if you're looking to create a welcoming environment for your customers, including plenty of comfortable seating in your outdoor cafe.
Hang fairy lights to create a warm and inviting atmosphere.
A string of fairy lights is a simple and effective way to transform your outdoor cafe into a warm and inviting space. The soft light creates an inviting atmosphere that helps set the stage for a picturesque and aesthetic experience. By hanging the lights around the perimeter of the space, you can help define the boundaries and create a cohesive look.
In addition, the lights can also help accentuate other features of your cafe, such as plants or sculptures. They're relatively cheap and easy to install, so there's no reason not to take advantage of their benefits. Ultimately, fairy lights are an easy and inexpensive way to add charm and character to your outdoor cafe.
Place candles around the space for a touch of romance.
Candles are often used to create a romantic ambiance and can also enhance the aesthetics of an outdoor cafe. By placing candles around the space, you can create a warm and inviting atmosphere perfect for enjoying a meal or conversation with friends.
The flickering flames of the candles will also add a touch of visual interest to your outdoor cafe, making it more picturesque and inviting. In addition to being visually appealing, candles can provide a soothing scent that can help relax and set the mood for your outdoor cafe. Whether you choose scented or unscented candles, they can be an important part of creating an inviting and romantic atmosphere for your outdoor cafe.
Use awnings, canopies, tents, or umbrellas to provide shade.
One of the most important aspects of creating an aesthetically pleasing outdoor cafe is to provide plenty of shade. The hot sun can quickly make a space feel unbearable, so it's important to have a way to shelter your customers from the harsh rays.
Awnings, canopies, tents, and umbrellas are great options for providing shade in an outdoor cafe. A retractable canopy for gazebos or pergolas can provide instant relief from the sun. It can also be retracted when the sun goes down to create a more romantic setting. Tents and umbrellas are also great options for providing shade. They can be easily moved around to accommodate different areas of your outdoor cafe. The shade provided by these devices can also help to protect your furniture and decorations from the sun's damaging rays.
Consider adding a water feature.
When it comes to outdoor cafes, one of the keys to success is creating a space that is both attractive and inviting. And one way to do that is to add a water feature. Whether a simple fountain or a more elaborate waterfall, the sound and sight of water can help create a calm and relaxing atmosphere.
The addition of a water feature can also make your cafe more picturesque, which can be a major selling point for customers looking for the perfect Instagrammable spot. So if you're looking for ways to make your outdoor cafe stand out from the rest, consider adding a water feature. It's sure to make your cafe more aesthetically pleasing and inviting.
By taking the time to make your outdoor cafe more picturesque and aesthetic, you'll be sure to attract more customers and boost your business!