The bathroom breakdown: 10 reasons to keep your bathroom clean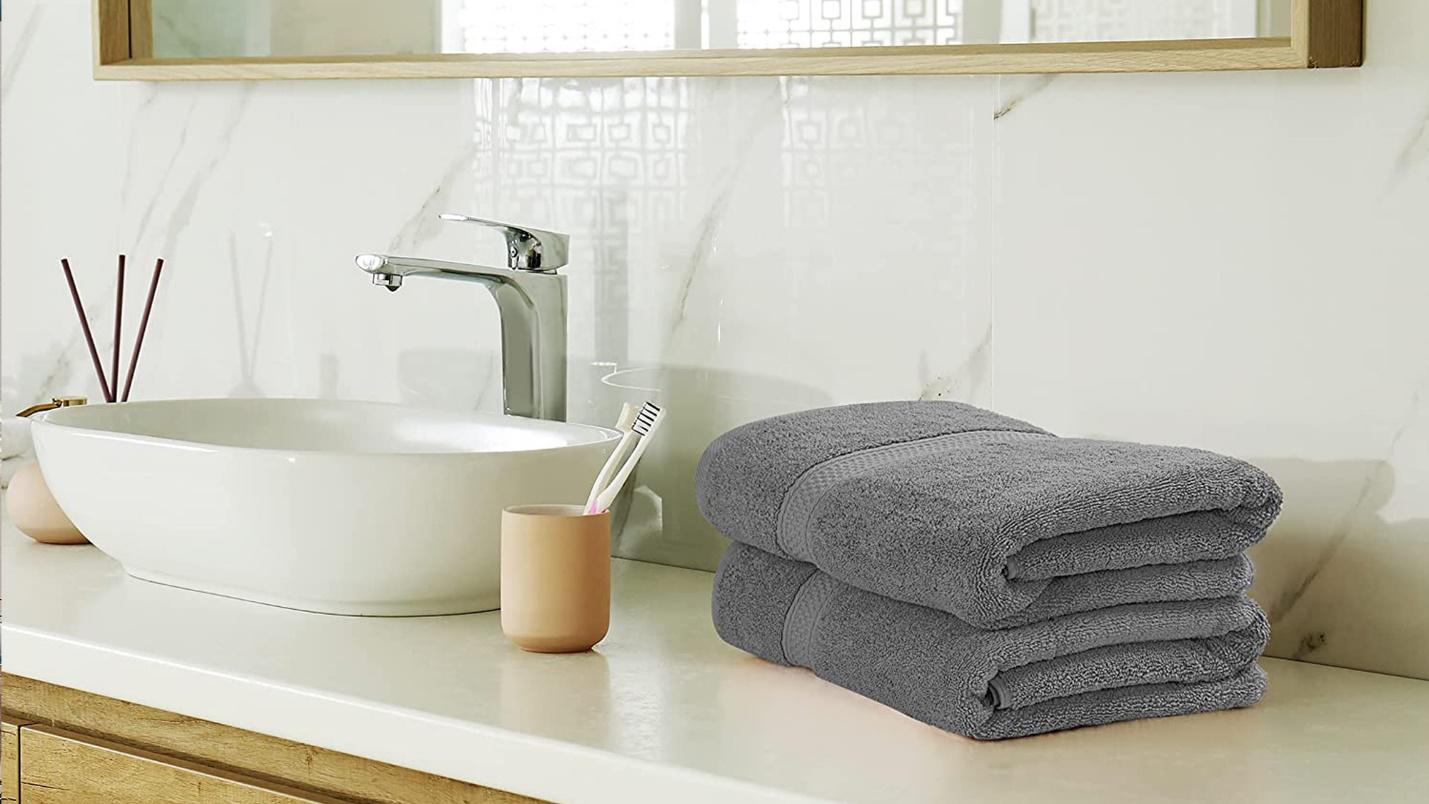 No one likes a grotty bathroom. It smells, it's unpleasant and almost puts you off wanting to use it in the first place! But there are plenty more reasons why it's important to keep your bathroom clean.
Everything from mirrors to cabinets and bath towel hooks need a clean from time to time - here are 10 reasons why:
Bacteria grows in damp & warm environments
If your bathroom is one where the shower gets a good workout then there is a good chance it's often quite wet in there! Unfortunately, bacteria love these situations, so it's best to give the space a good clean to avoid this issue.
Spot maintenance issues
Your bathroom isn't impervious to maintenance issues, especially with builders using the wrong materials like particle board for your bathroom cabinets etc. By deep cleaning the bathroom you will be able to see if there are any maintenance issues that need addressing.
It's good exercise!
There is nothing wrong with the exercise you get from conducting a good, thorough clean of your bathroom. It can even be fun if you have your favourite tunes playing!
It's just good to be on top of it
Because seriously, who wants to live in a house where you let the rooms get as grotty as possible before giving them a good clean? By deep cleaning your bathroom, you will be able to take care of the issues that could potentially cause germs to grow and spread whilst making your bathroom look fresh and amazing.
Regular cleaning makes quicker cleaning
By regularly cleaning your bathroom, you won't have to worry about taking ages to do it further down the track.
It's good to clean up after the kids
If you've got little ones who are prone to making a mess then it is a good idea to clean the bathroom every once in a while as the mess (and potential stains) they create only exacerbate over time.
Potential mold problems
As well as bacteria, mould thrive in poorly-ventilated areas. Part of cleaning the bathroom is allowing it to have a good burst of fresh air, so if your bathroom is looking like a haven for mold problems, give it a good clean and let some air in!
Prevent germs from spreading
Germs, as we know, can easily escape from the bathroom. If you're worried that the bathroom hasn't been cleaned in a while and could be in trouble for germs then maybe it's a good idea to give it a deep clean to reduce germ spreadage.
Clean areas you usually forget
Sure, we often find ourselves doing a quick clean of the bathroom, but when we conduct a deep clean on the bathroom we are able to clean the parts of the bathroom that we would usually neglect. This can include the drains, deep in the cupboards etc.
It's simply nicer for everyone involved
At the end of the day, a clean and fresh bathroom is good for everyone. Conversely, a dirty, smelly bathroom is stressful and makes people feel uncomfortable when using it.
So, make your bathroom a stress free place that people can comfortably use without bad odours, moldy walls and inundated floors giving them grief! Cleaning the bathroom doesn't have to be a frustrating chore, as we said, you can get your favourite tunes going and - dare we say it - potentially enjoy the process, especially as it won't take very long the more you do it.