Life-Saving Power Of AEDs At Home And The Workplace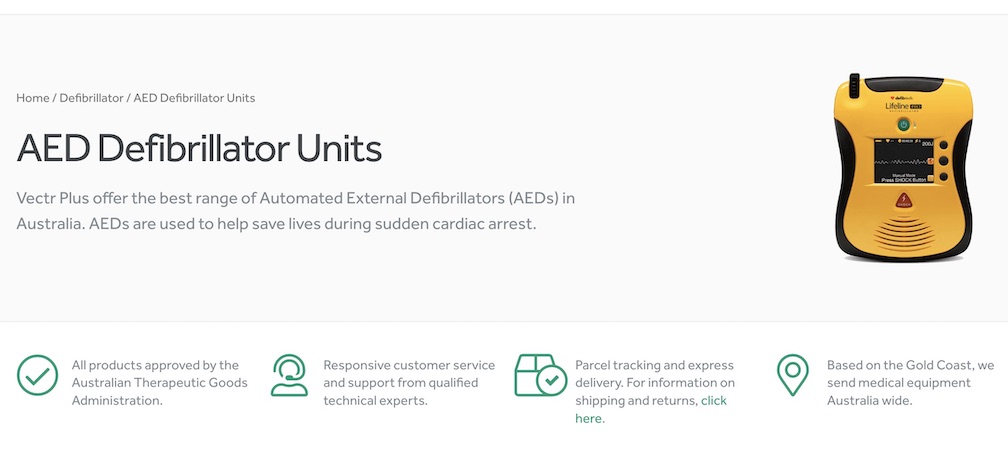 When it comes to emergency medical situations, every second count. Sudden Cardiac Arrest (SCA) is a prime example of such a scenario where swift action is crucial. It's a grim fact that in Australia, approximately 30% of all deaths are related to cardiovascular diseases. SCAs can strike at any moment, without any prior indication, making immediate access to life-saving devices, like Automated External Defibrillators (AEDs), vital. The Australian company, Vectr Plus, is dedicated to making this critical technology readily available for both home and workplace settings.
AEDs are portable electronic devices that deliver an electric shock to the heart, helping it regain its normal rhythm in case of an SCA. The process, known as defibrillation, can dramatically increase the chances of survival if delivered promptly.
For households, especially those with elderly inhabitants or those with known heart conditions, an AED can be a crucial element of home safety. Since most SCAs happen in residential settings, having quick access to an AED could significantly increase the chances of survival.
Workplaces, where people spend a significant portion of their day, also benefit from the presence of an AED. Whether in a high-stress corporate environment or a physically demanding site, the availability of an AED ensures that immediate response is possible, thus increasing survival rates and reducing potential long-term health damage.
One might wonder about the complexity of using an AED. However, AEDs are specifically designed to be user-friendly and can be operated by virtually anyone. These devices provide clear audio and visual cues to guide users, removing the element of fear or hesitation during emergencies. The Australian Resuscitation Council supports this view, stating that the use of an AED should not be limited to trained personnel.
Despite the life-saving potential of AEDs, their presence in homes and workplaces across Australia is less than optimal. This is where Vectr Plus, a trusted Australian company, steps in. Vectr Plus makes it easy for people to purchase AEDs directly from their website, making these devices more accessible to the public. They not only sell these vital machines, but they also provide comprehensive training and customer support to ensure people feel comfortable using them when the need arises.
By bringing the life-saving power of AEDs to homes and workplaces, Vectr Plus is helping Australians take proactive steps towards health and safety. It's almost like having a private emergency responder standing by, ready to intervene when seconds count.
In conclusion, having an AED at your home or workplace is not just about preparedness—it's about survival. As such, they should not be seen as just another piece of equipment but as a potential life-saver. Thanks to Vectr Plus, this critical technology is now more accessible to the Australian public. By making the commitment to purchase an AED, you can ensure that you, your loved ones, or your colleagues have the best possible chance of surviving an SCA. It's a small investment that can have a priceless return—the gift of life.