Top 8 Essential Oils To Combat Fungal Growth On Skin And Nails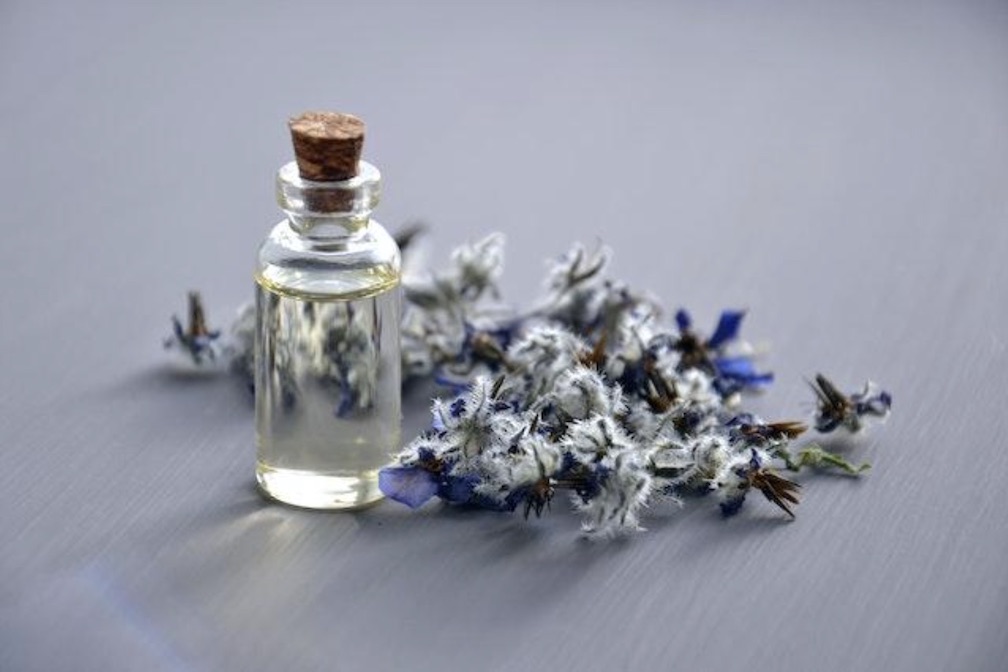 Are you tired of dealing with fungal growth on your skin and nails? Don't worry; nature has a solution for you! In this blog, we'll explore the common problem of fungal growth and why finding a natural and effective remedy is crucial. 
Get ready to discover the incredible power of essential oils and how they can combat those pesky fungi, giving you healthier skin and nails in no time. Say goodbye to the fungus and hello to natural remedies!
What Are Essential Oils?
Essential oils are concentrated plant extracts with powerful properties. For example, tea tree essential oil, extracted from tea tree leaves, is known for its potent antifungal properties. These oils can be your natural allies in combating fungal growth, providing effective solutions for your skin and nails.
8 Essential Oil To Counter Fungal Growth on Nails and Skin
Tea Tree Essential Oil:

This superhero oil is famous for its antifungal powers. It's like a tiny warrior ready to combat those pesky fungi on your skin and nails. With research backing its effectiveness, tea tree oil is your go-to remedy for bidding farewell to fungal invaders.
Lavender Essential Oil:

Not only does

lavender oil

smell divine, but it also packs antifungal and soothing properties. It's like a fragrant spa treatment for your skin and nails. Incorporate this calming oil into your skincare routine to combat fungal growth while enjoying a moment of relaxation.
Oregano Essential Oil:

Oregano oil isn't just for adding flavour to your favourite dishes; it's a powerhouse against fungi too! With potent antifungal and antibacterial properties, this oil is a fierce defender of your skin and nails. Remember, a little goes a long way, so dilute it wisely.
Thyme Essential Oil:

Say hello to thyme oil, the ultimate defender against fungal intruders. With its antifungal and antiseptic qualities, it's like having a natural fortress protecting your skin and nails. However, don't forget to handle it carefully and be mindful of potential side effects.
Clove Bud Essential Oil:

Clove bud oil

brings a spicy kick to the fight against fungal growth. Its antifungal and analgesic properties make it a double threat, combating the fungi while providing soothing relief. Remember to dilute and use it safely to keep those pesky fungi at bay.
Eucalyptus Essential Oil:

Get ready to breathe in the refreshing power of Eucalyptus oil. With its antifungal and anti-inflammatory effects, it's like a cool breeze against fungal invaders. Explore different application methods, but don't forget to take the necessary precautions while using this refreshing oil.
Lemongrass Essential Oil:

Lemongrass oil adds a zesty twist to your recipes and fights off fungal growth with its antifungal and astringent properties. It's like a burst of freshness for your skin and nails. Get creative and discover the wonders of lemongrass oil in your battle against fungi.
Geranium Essential Oil:

Embrace geranium oil's floral charm, which smells delightful and boasts antifungal and skin-regenerating benefits. It's like a bouquet of healing for your skin and nails. Find innovative ways to incorporate geranium oil into your skincare routine and enjoy its wonders.
Factors To Consider When Choosing Essential Oils
The Importance Of Therapeutic-Grade Oils
When selecting essential oils, the therapeutic grade is the golden standard. These oils undergo rigorous testing and adhere to strict quality standards, ensuring their potency and effectiveness. So, look for the magical words "therapeutic grade" when hunting for essential oils to combat fungal growth.
The Significance Of Purity And Sourcing
Purity and sourcing are vital considerations when choosing essential oils. Opt for oils derived from organic sources, free of harmful chemicals and pesticides. Look for oils that are sustainably sourced, ensuring the preservation of nature and supporting ethical practices
Potential Allergenicity And Sensitivity Issues
While essential oils offer many benefits, it's vital to be mindful of potential allergenicity and sensitivity issues. Some oils, such as clove bud essential oil, can cause allergic reactions or skin sensitivities. Perform a patch test before applying them. Dilution is also necessary to reduce the risk of adverse reactions.
Final Words
Incorporating natural remedies like essential oils into your skincare routine can be a game-changer in combating fungal growth. Consult professionals if needed and share your experiences! Let's join forces in the quest for healthier skin and nails!