10 Bucket List Experiences You Can Tick Off Now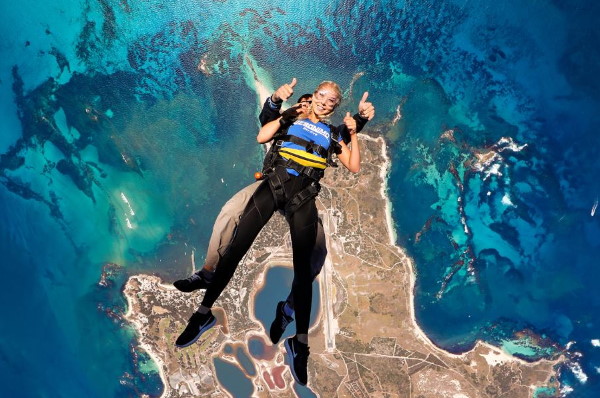 Have you got a bucket list? What's on it? We love discussing bucket lists and there are so many things in the West Australian region that you could tick off on your bucket list now! No waiting until you've got the money to travel far and wide, no waiting until you retire. Here's our top 10 bucket list experiences in WA that you can tick off now.
10. Staircase to the Moon
The "Staircase to the Moon" is a natural phenomenon which happens when a full moon rises over the exposed tidal flats of Roebuck Bay. Generally happening 2 – 3 days a month between March and October, this is certainly a must do on the bucket list.
9. Jewel Cave
A good one for a weekend getaway from Perth, the Jewel Cave in Deepdene just outside of Augusta is made up of three huge chambers. The cave is the home of one of the longest straw stalactites found in any tourist accessible cave in Australia and the tours will have you in awe of the size of the Jewel Cave. With crystal creations towering above you, and straws, stalactites, helictites and shawls that have to be seen, the Jewel Cave is one you can easily mark off the bucket list.
8. Cape Le Grand
Located near Esperance, Cape Le Grand is certainly one to mark off the bucket list now. With coastal peaks and white sandy beaches, the national park is home to a range of animals including pygmy possums, western grey kangaroos and a variety of colourful wildflowers. Enjoy a picnic, swim, fish, surf, or walk the Le Grand Coastal Trail and Frenchman Peak. Simply an amazing part of Western Australia to visit.
7. Bungle Bungles
While the Bungle Bungles are impressive from the ground, seeing them from the air stun you. The colours and rock formations that you see from the air, are certainly not something you will see from the ground. The Bungle Bungles, or Purnululu National Park was only officially discovered in 1983 with the park established in 1987. When you visit, you'll have no doubts as to why this is one of the most popular parks in WA.
6. Pinnacles Desert
You might be surprised to find that the Pinnacles Desert is just over two hours north of Perth, so there is no reason not to knock this one off your bucket list now. Located within the Nambung National Park, this Pinnacles saw approx. 653,000 visitors in the 2017/2018 financial year and is the most visited attraction in Western Australia. With a variety of native animals, birds, and natural limestone structures, it's a great option for a weekend drive.
5. Swim with Whale Sharks
On the bucket list of many is a swim with the Whale Sharks at Ningaloo Reef. You can swim next to the biggest sharks in the world – the Whale Shark – or with the humpback whales. Cruise out to Ningaloo reef and take part in an experience that will take your breath away. You'll also get the change to swim with manta rays, dolphins, dugongs, turtles and a range of fish. Make sure you have an underwater camera – you are going to want it.
4. Ride Camels at Sunset
Experience riding a camel at sunset along Cable Beach just outside of Broome. It's a fantastic way of watching the sun go down over the ocean and you'll get some spectacular photos! If sunset isn't your style, you can experience the peacefulness of Cable Beach with a morning tour or beat the crowds with a pre-sunset tour.
3. Climb Mt Augustus
Located in the Gascoyne region, Mt Augustus is the biggest rock in Australia, twice as high as Uluru. It is one of the most spectacular solitary peaks in the world, rising 717m above the sandplains and arid shrubland. Mt Augustus is visible from the air for more than 160km! Whether you visit at dawn, dusk or during the day, you'll see the colours of the rock changing from deep indigos to pinks, oranges and red. You may even see the occasional green. The return walk will take a full day to complete, and for those who are less adventurous, there are plenty of easier walks, drives, lookouts and swimming holes to discover.
2. Selfie with a Quokka
The quokka selfie – you may not have seen a quokka but you've certainly heard of the quokka selfie. Quokkas mainly inhabit Rottnest Island, but there are also small groups that live on Bald Island and on the mainland of Western Australia. There are around 10,000 quokkas living on Rottnest Island, but there are some tips to getting a selfie including being patient and letting the quokkas come to you. Early morning and early evening are the best times and make sure you use a selfie stick to help protect the quokkas.
1. Skydive over Rottnest
Rottnest Island is one of the most picturesque places in Western Australia that you can skydive over – imagine jumping out of a plane anywhere between 8,000ft and 15,000ft and taking in the views of an entire island! With three beaches used as landing spots, depending on the weather, this is sure to get your heart pumping!
Start marking your bucket list off with Skydive Geronimo. Offering tandem skydives over Rottnest Island, it's an experience you don't want to miss out on. Catching the ferry to Rottnest is part of the adventure, or if you have more time to stay, we recommend spending a couple of days exploring what the island has to offer. Book your Rottnest Island skydive adventure today.