New Crochet Cruise Launched
Written by

Andrew Mevissen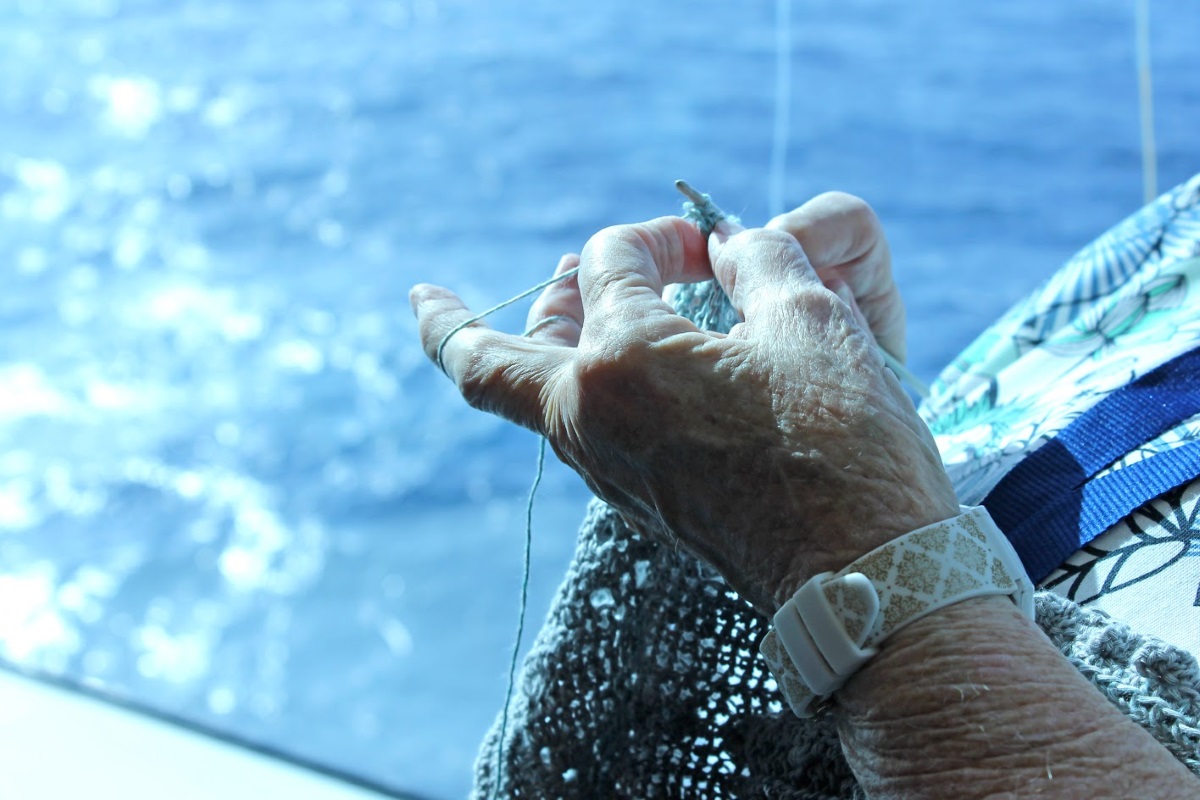 Bonus Bundle Offer – Yarn, books, accessories, kits and workshops – valued at over $1500

Cruise and crochet lovers can relax and unwind on a new, luxurious, 12-night Crochet Cruise which will weave its way to Tasmania and New Zealand this October. Crafted by leading Australian cruise agency, Cruise Express, the Crochet Cruise package includes a bonus crochet kit including premium yarn, patterns, skill kits, books, tools and workshops valued at more than $1500.
The launch of the cruise follows two successful Crochet Cruises in 2018, which proved so popular that many 'hooked' crocheters have already rebooked for 2019.
French for 'hooked needle' and dating back to the 1820s, crochet is enjoying a revival as a simple, calming activity that expresses creativity and forges friendships, with the number of avid crocheters growing globally.
Departing Sydney on October 27, 2019, the Crochet Cruise aims to weave together a passion for crochet with the natural beauty of Tasmania and New Zealand, as passengers sail onboard Celebrity Solstice. The 'tight-knit' crochet group will be based in a private room with spectacular ocean vistas, where experienced crochet teachers will guide beginner, intermediate and advanced crocheters alike.
The 12-night cruise will take passengers to beautiful destinations such as Hobart, Milford Sound, Dunedin, Akaroa, Picton, Tauranga and the Bay of Islands, with the cruise ending in Auckland. One night's accommodation and a flight back to Australia are also included. In Auckland, passengers will also enjoy an exclusive tour of 'Fibrefest', an annual event dedicated to all things wool, yarn and fibre.
Hosted by Cruise Express and led by three of Australia's top crochet teachers, Emily Littlefair, Joy Clements and Kathy Hodgetts, the cruise will include skill-building workshops, a choice of three projects according to skill level, crochet-related fun trivia and one-on-one crochet assistance.
The elegant, 14-deck Celebrity Solstice is based in Australia every summer, offering three pools, six jacuzzis, 11 dining venues, nine bars and lounges, spectacular stage shows, a spacious gym and spa sanctuary and a ship-top deck covered in real grass.
Available only through Cruise Express, the Crochet Cruise package is available from $3990 per person, twin-share, including 12-nights onboard the Celebrity Solstice, one night's accommodation at Auckland, an economy flight from Auckland to Sydney, Brisbane or Melbourne, a walking tour of Hobart and crochet inclusions valued at more than $1500.
Call Cruise Express on 1300 766 537 or visit www.cruiseexpress.com.au