Discover Hong Kong Your Way With Ecruising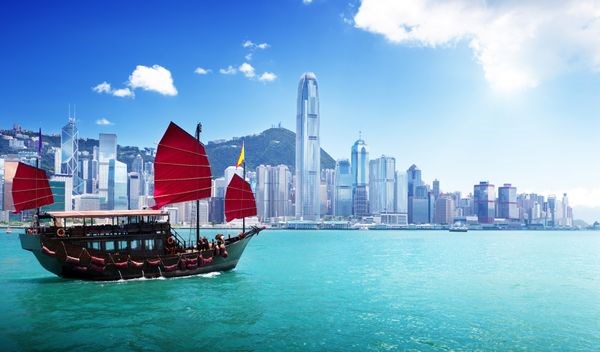 From July – November 2018, Ecruising in partnership with Hong Kong Tourism and Royal Caribbean, including Azamara and Celebrity Cruises are offering travellers new and exclusive cruising itineraries.
Ranging from 12 -19 night packages, prices start from $3,159 - $7,939 per person.
A selection of carefully curated cruising paths will have travellers taking in the delights, history and flavours of Asia, Europe and even Alaska as they make their way to the city of Hong Kong.
Each package includes 3 night's accommodation at the iconic, Marco Polo Hong Kong. During their stay, guests are encouraged to 'Discover Hong Kong Your Way'  and explore the unique city where contrast, variety, trendiness and excitement live side by side.
To inspire a sense of adventure, in each itinerary Ecruising have included a choice of a Lantau Land & Sea Guided Tour, an MTR pass and half day Hong Kong Island tour.
Some of the newly released itineraries in partnership with Royal Caribbean include:
Singapore Noodles, Pho & Egg Tarts – Departing 24th November 2018
14 nights on board Celebrity Millennium cruising from Hong Kong to Singapore
Visiting Hanoi, Hue, Ho Chi Minh, Bangkok
19 night package from $3,859 p/person
Skyscrapers, Temples & Volcanoes – Departing 14th March 2020
15 nights on board Celebrity Millennium cruising from Hong Kong to Shanghai
Visiting Nagasaki, Busan, Jeju Island, Beijing, Seoul
14 night package from $5,199 p/person
Up to $600 on board credit
As part of this exclusive itinerary release, Ecruising will continue to release new packages between now and November. All are inclusive of a one way economy class flight from Australia with the option to upgrade to Business class from $3,699 as well as 2 nights pre or post accommodation in Tokyo or Singapore and transfers to and from the cruise terminal and hotels.
*subject to availability, terms and conditions apply.
For more information please visit www.ecruising.travel or phone 1300 369 848.