Factors Affecting Your Cost To Move Interstate in Australia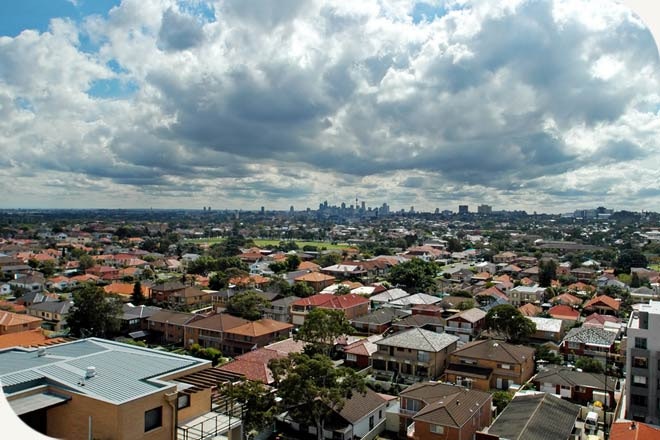 Taking the leap and moving to another state can be a daunting experience. Still, with some savvy advice, it doesn't have to be an unnerving endeavour. Relocating cross-country may seem overwhelming, but taking simple steps such as planning and delegating tasks along the way make all the difference in keeping stress levels low when embarking on this significant feat.
Moving home can be a stressful experience, from the planning and logistics to sort out all of those added considerations like re-registering for school or car registration. Investing in expert help with your move could save you time and hassle and ensure that everything is taken care of seamlessly. Let's delve into the factors that affect the cost of moving interstate in this blog.
Top 5 Factors Affecting Interstate Moving Cost
Relocating to a new home can be expensive - local moves cost up to $3000. In comparison, interstate relocations require an investment of around $8000. Without properly budgeting, you could quickly drain your savings before the move is complete!
Moving house can be a financial strain, so creating an accurate budget is critical. While one-off costs like rental bonds and connecting utilities must be addressed, remember to consider professional removalists, too. They could make or break your move. 
Be aware of factors that could influence the final bill. We've compiled five significant elements which can play a role in determining moving costs.
The Distance
Moving costs can vary greatly depending on the distance you travel. For example, a local move of less than 80 km for a two-bedroom home generally falls between $300 and $800. 
An interstate move can quickly add up, so getting a realistic estimate before committing is essential. To ensure accurate calculations and quotes from removalists in Perth, measure the total distance of your journey!
The Season
The season you choose to move can significantly affect the cost of auto transport. For example, when demand for services is lower in winter, it may be easier to find more affordable options. However, if moving in summertime, expect an added expense due to increased customer requirements during those warmer months.
It's crucial to have good communication with your real estate agent or realtor to determine the best time to move into the area. There could be local services you need, such as cleaning, plumbing, electrical, and home care services, that are difficult to find or unavailable during certain months or seasons, leaving you with tons of problems.
Moving during wintertime can be unsafe. You might slip on ice or fall into a snow-covered pit when carrying a box or driving a moving rental truck. 
It's also good to assess your personal needs when choosing the best season to move. If you want to save money, moving in late fall or early spring is advisable. 
Meanwhile, summer is the best time to move if you have school-age children. While this is a popular choice, some people, especially those with heart problems, may not manage because of worsening symptoms in hot and humid weather.
A reputable real estate company, such as Hills Direct Real Estate, can help you navigate your moving options. They also provide helpful advice on the best time to move, making pulling off a smooth one much easier. A local realtor can educate you about everything you need to know from the time you search for prospective properties until you finally settle in your new home.  
The Number and Size Of Items
Knowing exactly how much you need to be moved before getting a removalist quote in Perth is essential. For example, is it just one or two boxes, or is there an entire household of furniture that needs to be relocated? Considering the size of your shipment will ensure you get comprehensive and accurate moving costs.
Your moving cost depends on your belongings' total number and size, how many movers you have helping with the move, and what type/size vehicle or truck is necessary to ship your items. Save some money in this process—and give yourself less packing stress. Try decluttering or clearing out any unnecessary household objects.
The Insurance
While it may feel like an added expense, buying moving insurance when relocating to Perth could be the difference between a seamless transition and devastating losses — ultimately making this optional purchase worth its weight in gold, whether you are budgeting for your big move or not, investing in quality moving cover is always money well spent.
The Type of Vehicle
Moving into a new home or office can be an expensive endeavour. Suppose you decide to rent your moving truck. In that case, the cost will depend on how much stuff needs relocating. Providing flexibility for those needing to move larger items!
A backloading service is a cost-effective solution for those with the time to deliver their belongings. This option allows customised pricing according to how much space your items take up in transit, allowing you more control over costs while maintaining reliability and convenience.

Key Takeaways
Moving house can put a definite strain on your finances. Not only do you have to cover your customary expenses, but you also have to cover unexpected one-off costs. Budgeting for your move has become essential and a great way to prevent impulse purchases and keep track of all the potential costs beforehand.
You need to know what can affect your expenses, so use this guide as an invaluable resource to help you manage them wisely. Calculations of impending moving costs are based on certain factors, and understanding them upfront will lessen stress, chaos and expenses.
With the right knowledge and a helping hand, you can get unbeatable removals to quote for your next move. Whether deciding what kind of service is best suited to you or learning more about removalists' services in general, we'll be there every step with helpful tips so that all goes according to plan. Contact Relocations WA for a seamless move!