How to Have the Perfect House Exterior Painting: Are Dark Color Schemes the Right Choice?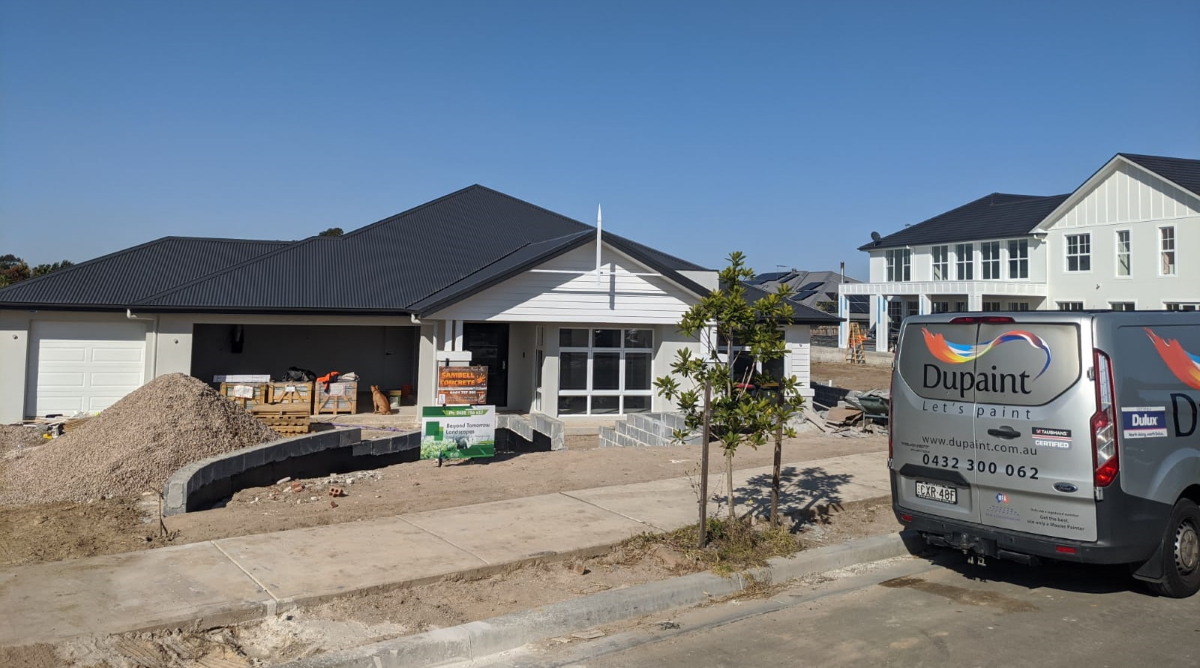 Find out if the color you want is indeed the perfect Sydney exterior painting and why you should think twice before choosing dark exterior paint colors.


When you are planning for your home's exterior paint colors, there are a lot of things to consider. You might probably look for the colors that match your preference, which one works well with your roof color or brick façade and even the general look of your neighborhood. Some people often talk about winging it, but there are instances where randomly selecting colors can't cut it. After all, you would want to be reassured of the best possible result, right? So hiring a Sydney Painters contractor near you would be an ideal solution – however, it must be the guaranteed reliable, affordable, and the best!
Top 3 Reasons Why You Should Not Have Dark Colors for your House Exterior Painting

Finding the perfect hue for your home is never easy and there would be instances wherein a homeowner can be quite hard-pressed in thinking what could be the right choice. Understandably, you set plans for making your dream house the way you've envisioned it to be, and painting a deep-colored exterior will surely come into mind (particularly now that dark shades of paint are trending). But you might want to know some real drawbacks of dark colors for your house's exterior.


It Affects Your Home Temperature
How can you choose exterior paint colors for your house? There are different reasons why a homeowner would prefer a certain color over the other. But apparently, a house exterior paint color does more than add visual appeal to your home.
Dark exterior colors absorb much more energy and heat thus making your home feel hotter during the day while light-colored exterior painting causes the heat to reflect away from the house. However, on the bright side, dark colors radiate the hot temperature away or cool down faster when the night comes. So be mindful of choosing the right color because it does have a considerable effect on the temperature inside your home.
According to studies, dark-colored home exteriors tend to absorb around 70% to 90% of the sun's energy while white-painted houses can give you 35% less of the previous calculations of heat energy. However, if you prefer to give your house a bit of color rather than the white exterior painting, you may choose cool tones such as light blue and soft pastels.


It May Cause Pest Infestation

You might be surprised at how some exterior house paint colors may attract pests into your homes. The color you've chosen might just be the one that actually attracts a particular type of pest such as the following:

*    Birds tend to be attracted by a place that seems to be hidden away which can be easily portrayed by brown and greyish house exterior paint colors.

*    Bugs can see colors in the UV spectrum so there are a few bright colors they favor more than the others. A great example would be the yellow and orange colors which are quite similar to the colors of flowers (which is basically one of the food sources for most bugs or stinging insects). They'll most likely be going to your house than your neighbor who chose blue or green as their exterior painting colors. Why so? According to Professional Sydney Painters, blue and green colors repel insects so painting your porch ceilings with these specific colors would make them potentially less enthusiastically flock into your residence.

*    Did you know that mosquitoes love dark colors? Yes, it is true. In fact, the darker the shade, the higher chance it can attract them. That is why light-colored exterior house paint is recommended to act as a deterrent for mosquitoes.
It Makes Your Home More Prone to House Painting Disadvantages

When it comes to your home's exterior painting, you have to plan accordingly. Other than making sure that the entire look and color scheme comes together in perfect harmony, did you know that it can also influence house structure repairs? Conversely, a darker color may appear to be quite a good idea for house design purposes, but there are a few trouble down the line as your home might need exterior repainting.
Chalking and discoloration may eventually happen to both color schemes, but darker shades of exterior paints are more vulnerable to these and fade faster compared to white acrylic (or latex) paints which significantly hold longer. Plus the actual weather damage, peeling, and architectural flaws are more noticeable for dark exterior house painting. Another thing that dark hue does is it can make your house look smaller but the good point is it becomes more substantial.
Yes, dark colors can be quite photographically appealing but carefully creating a color placement is what every homeowner might just need to make full use of the power of both light and dark exterior shades.
Now more than ever, we have to ensure the safety of our family. That is why it is important to give proper attention to our house because it is where we seek refuge against the current pandemic. That is why, other than all the design goodness dark colors may bring to your home, these drawbacks we've shared could help you make a better decision in selecting the ideal color.
If you find yourself stumped on the dark exterior debate, one thing is for sure - you can never go wrong with reliable professional Sydney Commercial Painters Service! More than just an average house painting service in Sydney, DUPAINT offers superior quality workmanship that breathes life to every homeowner's dream. For years, we've been servicing residential and commercial locations in Darling Point, Baulkham Hills, Randwick, Mosman, Pyrmont, Chatswood, Vaucluse, Lane Cove, North Sydney, McMahons Point, Bondi, Cromer, Woollahra and other areas all across Australia. Get in touch with one of their House Painting Specialist today at 1300 433 986 and enjoy a FREE quotation!