Easy Bread Machine Recipes for Every Appetite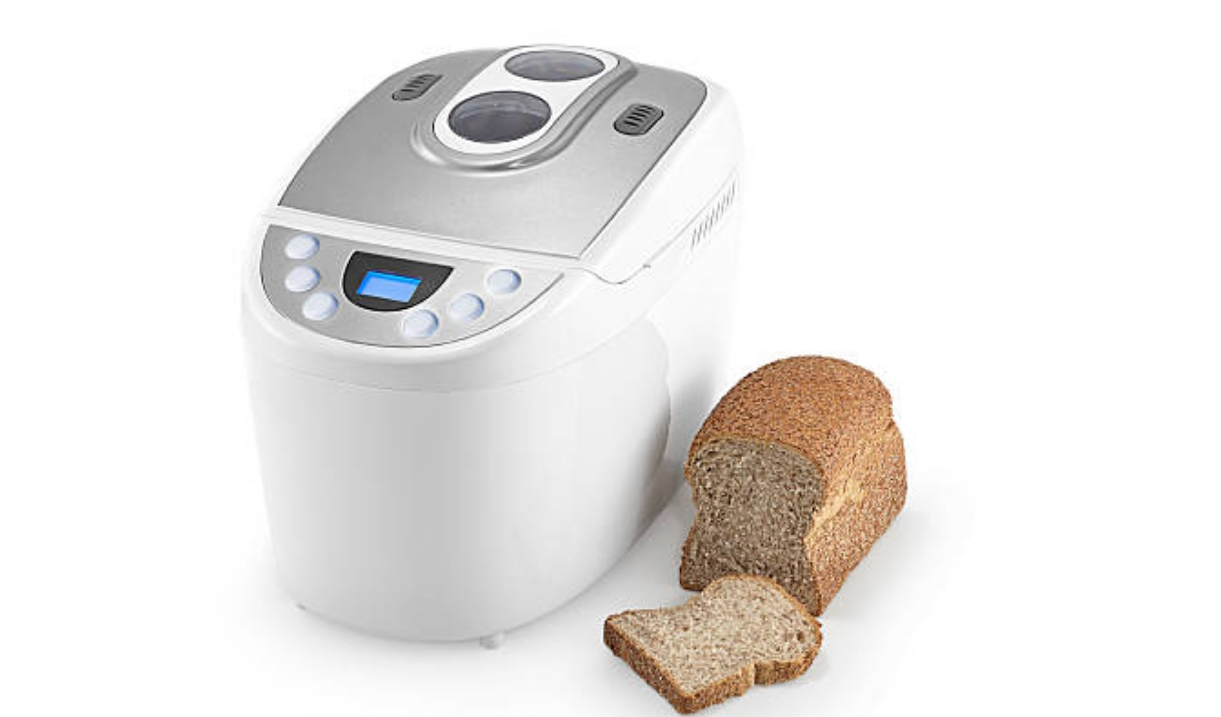 A bread machine is a kitchen appliance that is used to make bread. It is a simple and convenient way of baking bread with minimal effort. A bread machine's main components are a pan for the ingredients, a motor to drive the kneading blade, and a heating element to bake the bread. The bread machine works by mixing the ingredients in the pan, kneading the dough, and then baking the bread. It can produce a variety of bread, including white, wheat, and gluten-free bread. With a bread machine, you can also create delicious bread such as focaccia, flatbreads, and sourdough bread. 
A bread machine is great for anyone who loves the smell and taste of freshly baked bread but doesn't have the time or energy to knead, mix and bake it by hand. It is also perfect for those who want to experiment with different types of bread, from traditional white and wheat to multi-grain and sourdough. No matter your skill level, a breadmaker is the perfect tool for baking up delicious treats.
Basic White Bread
Basic White Bread is an incredibly versatile, easy-to-make bread machine recipe that is sure to please any crowd. From a casual weekend brunch to a formal family gathering, this simple, classic bread is sure to make an impression. Combine all of the ingredients, flour, sugar, salt, yeast, and butter, into the bread machine and let it work its magic. In no time at all, you'll have a fresh, delicious loaf of bread that looks as good as it tastes. Whether you're pairing it with savory meats and cheeses or enjoying it on its own with some butter and jam, Basic White Bread is sure to satisfy any appetite.
Herb and Garlic Focaccia
This tasty dish features a combination of herbs and garlic that will provide an unforgettable flavor in every bite. To make this delicious focaccia, prepare the ingredients and combine them in your bread machine. Then, let the machine do all the work while you sit back and enjoy the heavenly aroma that fills the kitchen. Once the bread is finished, you can slice it, top it with your favorite ingredients, or enjoy it as is.
Brioche Loaf
This versatile bread machine recipe is the perfect way to whip up a tasty and fluffy loaf that you and your family will enjoy. Perfect for breakfast, lunch, or dinner, Brioche Loaf is a great addition to any meal. With a simple combination of butter, flour, and eggs, this bread machine recipe creates a buttery and sweet loaf that has a soft and fluffy consistency.
Whole Grain Rye Bread
Whole grain rye bread is an easy and delicious bread machine recipe that will satisfy even the pickiest of appetites. It's a rich and hearty bread that's perfect for slicing and making sandwiches, toasting for a snack, or just enjoying with a little butter and jam. The great thing about having a bread machine is that you can easily make wholesome, homemade bread without having to knead and shape your dough by hand.
To make whole grain rye bread, start by gathering the necessary ingredients, such as whole grain rye flour, salt, yeast, butter, and water. Then, add the ingredients to a bread machine according to the manufacturer's instructions. After setting the machine to the desired program, let it do its magic. As the dough rises, your kitchen will be filled with a deliciously inviting smell.