How to organize a candle light dinner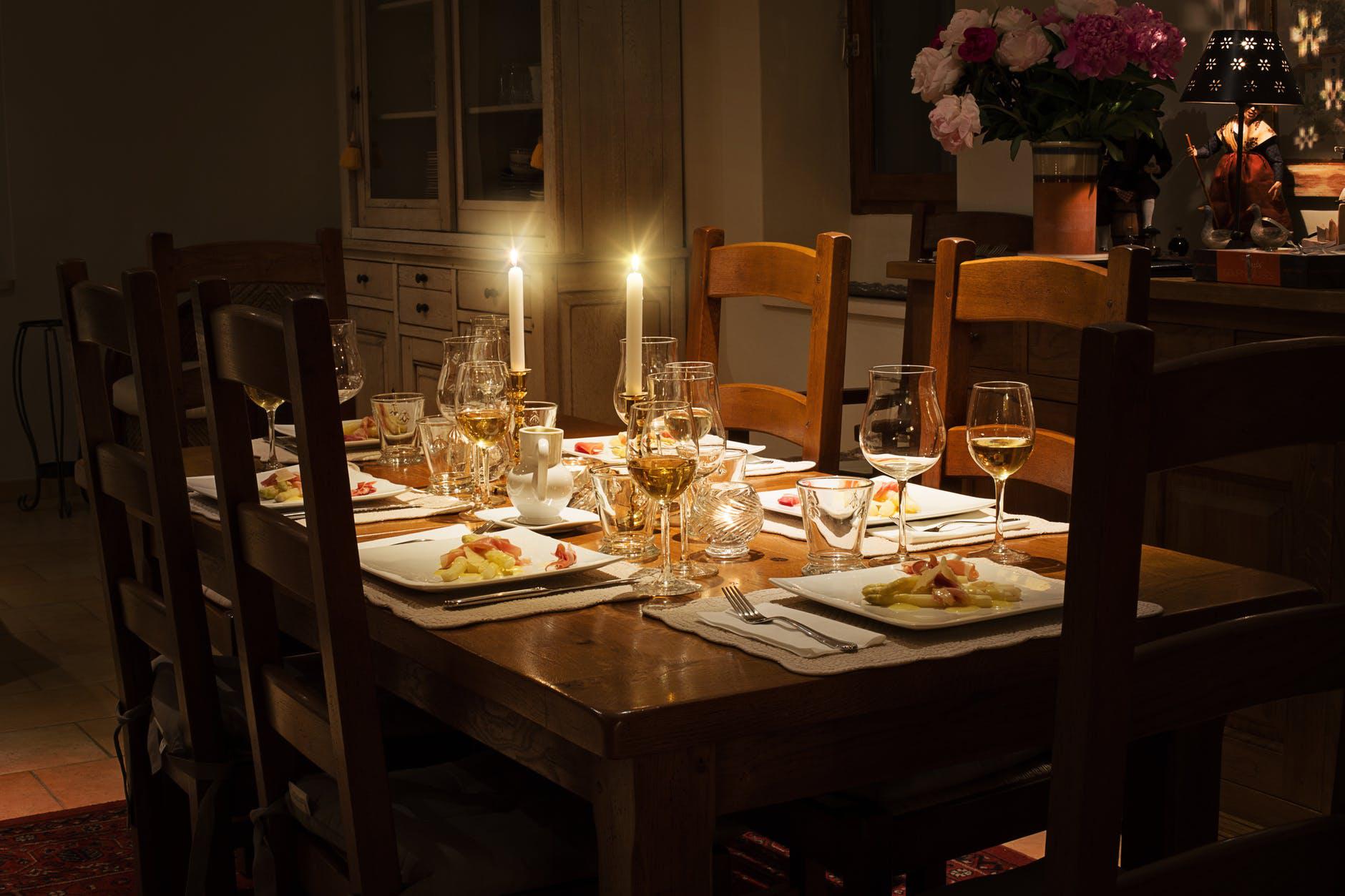 Arranging a candlelight dinner is the best way to celebrate your blissful moments. It is essential to do some extravagant things to keep the spark alive in your relationship. You can also choose it as a theme for a party. 
It is common to make a reservation in a restaurant with a pleasant ambiance, but mostly these restaurants are so crowded that you do not enjoy it. Instead, you end up feeling exhausted. On top of it all, they can be quite expensive. To save yourself from such troubles, you can arrange a special candlelight dinner on your own. 
This is so that you make your date night even more special by organizing a romantic candlelight dinner for your partner, or you can surprise your guests with dreamy candlelight set up.
In case you have made up your mind to organize a candlelight dinner, here is a list of essential things.
·    Scented candles
You can Buy Scented Candles Online or get them from a good store. Scented candles are available in different designs, colors, and fragrances. You can select the candle of your preference.
These candles make dinner arrangements more special with their fragrances. Some exclusive scents can work as aromatherapy as well. They can help in reducing your anxiety and keep you calm and relaxed.
Moreover, they can add to the overall decor by giving a stylish and elegant look to your table. You can also decorate the whole room or corners of the room with scented candles.
·    Perfect place for the dinner table
The location of the dinner can be a game-changer for your candlelight dinner arrangements. You can organize your candlelight dinner at various places like the beach, park, bedroom, dining room, poolside area, or in the yard of your house.
Each place has its pros and cons, but all of these places can enhance the aesthetics of your dinner table. You can select the location according to your ease and choice. Also, make sure that you choose the venue according to the convenience of your guests as well.
·    An appealing invitation
If you are organizing this candlelight dinner for your partner, you can invite them in a romantic and appealing way like:
Invite your partner by sending a well-written email or text. As long as it is thoughtful. 

You can go traditional by writing a romantic letter, which will surely melt their hearts.  

You can customize the invitation by sending a gift basket containing their favorite items with an invitation note in it.
·    Decorate the surroundings
Apart from decorating your dinner table, you must also work on the venue where you are arranging your candlelight dinner. You can put lanterns at the entrance along with flower arrangements. 
You can also use different types of decoration pieces. Lighting fixtures like lamps and chandleries can add class to the overall theme. Moreover, fairy lights can make the venue mesmerizing and make it look even more stunning. 
·    Flowers
You can decorate the venue with different types of roses or other kinds of flowers. The fragrance of flowers can create a pleasant feeling. They also look aesthetically beautiful.  
If you are planning a romantic candlelight dinner for your partner, you can use rose petals. One excellent idea of a DIY is to add petals in a large bowl or a tray and then put in some floating candles. 
·    Order or cook some tasty food
Ordering food from a restaurant will reduce your workload. So if you are ordering the food from your favorite restaurant, then make sure you order it on time so your guests do not wait long for the food. 
You can also cook the whole meal yourself. To save yourself from anxiety, make sure that your food is ready before the arrival of guests, and all you have to do is heat it up. If you are organizing the dinner for many people and the menu includes many dishes, you can start cooking them one or two days before the event.
These hacks will save you time and energy. The more organized and well-managed your dinner is, the better the impression you will have on your guests.
· Don't forget the appetizer and the dessert
To make your dinner arrangements more remarkable, plan a proper meal, including appetizers, main course, and dessert. Your dinner table will look more attractive and appealing if it consists of a variety of dishes. 
This also saves you when one of the dishes is not up to the mark. In such a case, other dishes can make up for it.
·    Put the food in beautiful dishes
Arrange proper bowls and dishes for serving the menu that looks graceful and elegant. This creates an excellent impression on your guests.
·    Set the table properly
You can find various ways of decorating dining tables online. A well-presented dining table makes the dinner more delightful and enjoyable. Place an attractive table runner that complements the tableware. Also, don't forget to decorate your table with different decoration items like vases, jars and flower arrangements, etc.
·    Restaurant-style plates and cutlery settings
Place your cutlery beside the plates, exactly like the restaurants do.
·    Brighten the place with good lights
Good lights are essential to enhance the overall look of the place. You can set dim lights for a romantic outlook or bright lights to make the place more attractive.
·    Play some music
A candlelight dinner is incomplete without pleasant romantic music. You can rent a DJ, or use a good music system if you have one. 
Final thoughts
It is a nice and thoughtful gesture to organize a candlelight dinner for your loved ones. It can help you get closer to people you care for. Moreover, couples should often do such romantic activities to keep the spark alive.