Top Reasons To Consider Enrolling Your Kids In A Private School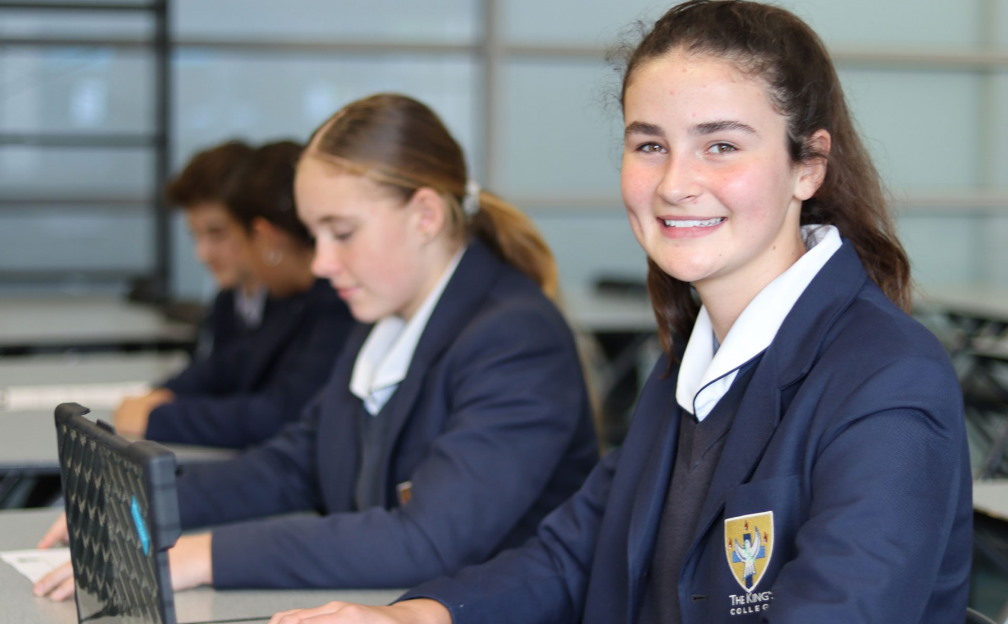 Sending your kids to a private school for first-class education has numerous benefits. For example, with the COVID-19 pandemic, many private learning institutions such as The King's College have instituted policies that enable learners to have access to a better learning environment. For example, most institutions have started offering learners the choice of attending classes virtually or in person. They have also started offering students the chance to change their learning preferences between either of these options depending on their current circumstances. These are options that are not typically offered by other learning institutions.
So, what are some other benefits of sending your kids to a private school?
They Have Smaller Class Sizes
It is not uncommon to find one teacher handling a class of at least 25 students in a public school. With such a huge workload, a teacher can find it hard to give each student special individual attention when teaching. Private learning institutions on the other hand tend to have smaller class sizes which allow tutors to give each learner personalized attention.
In private schools, it is not uncommon for one teacher to handle a maximum of two students. This means that when teaching the tutor can easily give each learner all the attention that they need. Unlike public schools, your kid will not just be an anonymous learner rather they will be a recipient of personal attention from the teacher.
Private Schools Have Dedicated Tutors
Teachers who are employed in private schools tend to be highly trained and dedicated to their work. Though tutors in both public and private learning institutions often have advanced degrees, tutors in private schools are usually able to focus all their talents towards enabling their learners to succeed because they are in charge of a small number of students. In a study done on the reasons why parents decided to send their kids to private schools, 91% of the respondents said that their biggest motivation for sending their kids to a private learning school was the availability of dedicated tutors. Most parents love teachers who are dedicated to their work since they will put in a lot of effort to ensure that their charges succeed. In an institution with a great learning environment that follows a curriculum designed to support the needs of each student, dedicated teachers are more able to provide better opportunities for learners to succeed. It is, therefore, safe to say that the tutors in a private school can help your kids get the best education possible.
Private Schools Are Safer
It is crucial to always gauge the safety of a school before enrolling your kids. This is especially true given the huge rise in the number of cyberbullying cases as well as criminal behaviour among students. Research shows that most private schools are often twice as safe as public schools. The high rate of safety in these institutions can mostly be attributed to the low teacher-student ratio.
When the number of adults in a school is higher than the number of minors, it is easier to supervise the behaviour of minors. Any incidents of indiscipline can easily be identified and handled quickly. If you send your kids to a private school, you can be sure that they will have access to a safer learning environment.
You Can Always Expect Your Kids to Succeed in A Private School
Most private schools usually offer learning opportunities of the highest standards to students. This means that they usually end up attracting learners who are interested in high-quality education and who have the talents and desire to succeed. On enrolling into a private school, each learner usually starts with well-defined goals on how they will succeed academically. By investing in private school education, you can easily prioritize your kids' learning and customize their learning experience so that they are better primed to succeed.
Final Thoughts
In a private learning institution, your kids will have access to an environment that enables them to develop intellectually, socially and emotionally. Most parents who want their kids to receive personal attention from tutors, learn in a safe environment, fit into a community of like-minded people and have access to dedicated teachers often find private schools to be ideal.
If you are looking to prime your kid for academic success, consider enrolling them in a private learning institution where they will have access to learning opportunities tailored to suit their individual needs.