Upgrading Your Backyard Garden for Your Senior Parent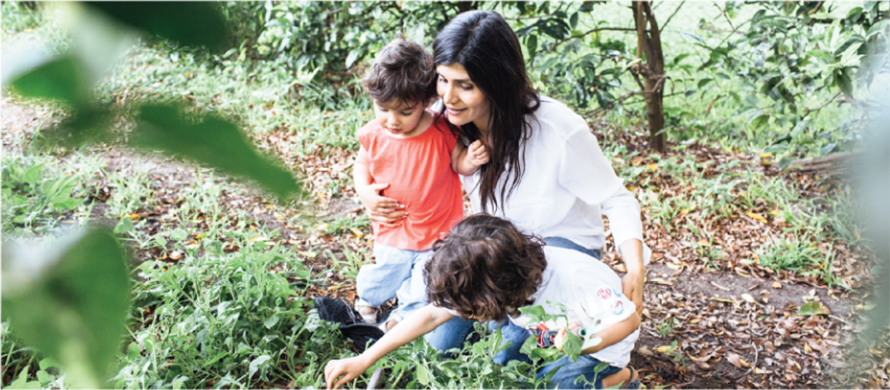 Adding a backyard garden for your senior parent can provide many benefits, including fresh fruits and vegetables, improved mental health, and socialization opportunities. Gardens can be upgraded to make them more accessible and valuable for seniors. This post will discuss some of the best ways to boost your backyard garden for your senior parent.


Health benefits of a garden for seniors
As people age, they often find themselves spending more time indoors. But being cooped up inside isn't suitable for anyone, let alone seniors who may be dealing with health issues. That's where gardening comes in. Whether it's tending to a few potted plants or growing a full-fledged vegetable garden, getting outside and getting your hands dirty can have some profound health benefits.
For one, gardening can help to improve mental health by reducing stress and anxiety. It can also help to boost cognitive function and memory retention. And for seniors who are struggling with mobility issues, gardening can provide a low-impact form of exercise that can help to improve strength and flexibility. So next time you're feeling run down, that's why it's ideal to give your senior parents a garden that they can take care of.


Improving your backyard garden
Upgrading your backyard garden is not as easy as it might first seem. While your primary concern is providing an accessible and comfortable space for your senior parents, you also have to consider a few things that come with the renovation.
Here are some of the critical considerations when upgrading a garden:


Budget
If you're thinking about upgrading your garden, one of the first things you need to consider is your budget. Are you planning to do the work yourself or hire a professional? If you're hiring someone, get quotes from multiple contractors to get an idea of how much the project will cost.
You may also want to look into renovation loans to help you finance the upgrades. Once you have a budget in mind, you can plan what upgrades you want to make. Maybe you want to add some new plants or build a deck or patio. Whatever upgrades you're considering, be sure to take your budget into account so that you don't overspend.


Accessibility
When planning upgrades to your garden, it's crucial to think about accessibility. If your senior parent is dealing with mobility issues, you'll want to make sure that the space is accessible for them to get around. This might mean adding wheelchair ramps or widening paths. You might also want to consider raised beds, which can make it easier for seniors to garden without bending down.


Comfort
Another essential consideration when upgrading your garden is comfort. This means making sure that the space is comfortable for your senior parent to spend time in, whether sitting on a bench or working in the garden. Consider adding shade structures like umbrellas or awnings to relieve the sun and install fans or misters to keep the area cool in summer. In winter, you might want to add a fire pit or space heater to make the garden more comfortable.


Functionality
When planning upgrades to your garden, it's also essential to think about functionality. This means making sure that the space is helpful for your senior parent. If they're hoping to grow vegetables, you'll want to make sure that the garden gets enough sun.
You might also want to add a raised bed or trellis to make it easier for them to reach their plants. If they're looking to use the garden for entertaining, you might want to add a patio or deck. Whatever the purpose of the garden, be sure to keep functionality in mind when making your upgrades.


Safety
Safety should also be a top priority when making upgrades to your garden. This means making sure that there are no trip hazards and that the space is well lit so that your senior parent can see clearly. You might also want to add handrails or grab bars to help them move around safely.


Maintenance
When you're planning upgrades to your garden, don't forget about maintenance. You'll want to make sure that the space is easy to care for, so consider things like drought-tolerant plants and mulch that can help reduce weeds. You might also want to add a drip irrigation system to make watering easier. Whatever upgrades you make, keep maintenance in mind so that your senior parent can easily take care of their garden.


The bottom line
Upgrading your garden can be a fun and rewarding experience, but it's essential to consider some critical considerations before beginning any project. By thinking about your budget, safety, accessibility, and comfort needs, you can create a beautiful and functional outdoor space that you can enjoy for years to come. Have you upgraded your garden lately? What tips would you add?