Why You Shouldn't Attempt Plumbing Repair On Your Own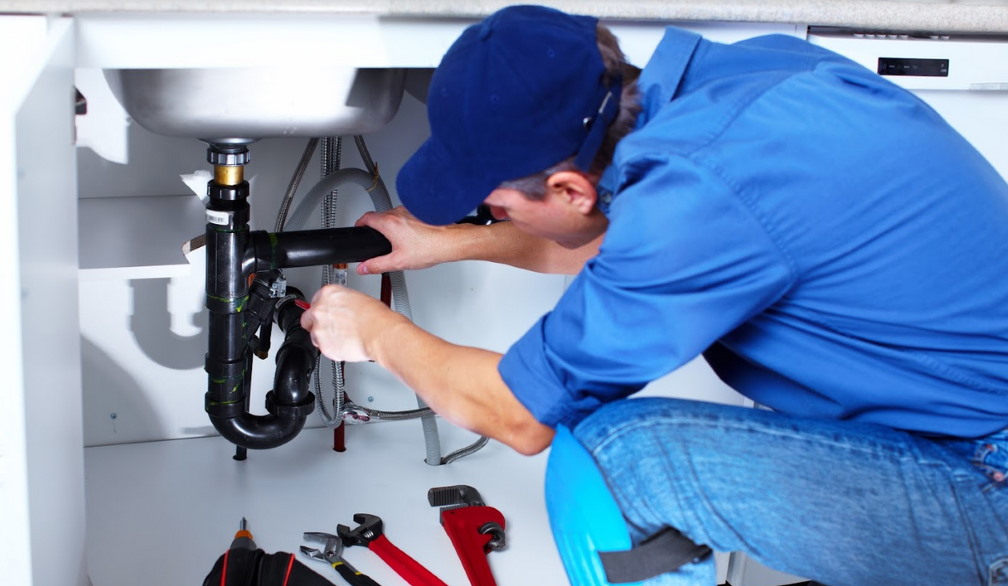 For some people, hiring a plumber for minor repairs is just like putting money down the drain. So, they would go on and attempt to fix the plumbing problem, only to worsen the initial damage they had.
This scenario is all too common in several households worldwide. And, despite constant reminders to hire professionals for home repairs, it hasn't always been possible for various reasons.
That being said, it's best to hire a plumber for repair and maintenance works, rather than fixing the complex plumbing system on your own.
If you want to know why, read on to find out why attempting to repair your plumbing system just won't
1.
You May Not Have The Expertise
A plumbing system is undoubtedly complex. In fact, professional plumbers such as those from
Easy Solutions plumbing
enrol for a two-year course, where they'll learn local plumbing codes, draining and venting, pipe cutting and water heating systems.
After this, a plumber has to acquire practical skills and training as an apprentice, for up to five years. Finally, he has to pass the state licensure exam in order to practice the trade.
This means plumbers have the skills, training, and ultimately the expertise in dealing with various problems ranging from the simple to the most complex.
Additionally, these expert water mechanics have gained enough experience to deal with problems that may not be covered in textbooks. In some cases, the problem might seem to be a minor drip, but further testing may prove a major underlying problem.
2.
Do-It-Yourself Guides May Do More Harm Than Good
You may have successfully done your
water proofing
project at home just by looking at tutorial videos online.
While there's no harm in trying these DIY videos, they're best left for minor repairs that don't intend to alter your pipes and connections. For instance, you can switch your showerhead or use hot water and vinegar or lemon in an attempt to clear your drain.
But plumbing system is a whole new ballgame. Underground pipes may be buried in close proximity to other utility lines such as electricity, so extra precaution should be done.
Additionally, not all plumbing systems are made the same. So, the plumbing system shown on the video may not be the same as the one you have at home.
3.
You Lack Plumbing Equipment
As a complex system, plumbing repairs require various
plumbing tools
, such as wrenches and fittings, pipes, and washers, among many others. Professionals know each and every coupling, and washer, as well as the tools to seal, replace, fix, and install them.
Without the proper tools, you won't be able to remove parts that need replacement, and install them properly in case you're able to find a reserve in your tool box.
Besides, plumbers have access to hardware stores that sell high-quality plumbing materials, and can even buy replacement parts as steeply discounted prices.
4.
You May Jeopardize Your Plumbing System
Even if you've successfully installed a spare part, you may still put your system in jeopardy by inadvertently placing a pipe or valve that's not entirely compatible with your connection.
Erratic placement of pipes, valves, and connections may cause serious draining and flowing problems. It can also cause diverse issues such as leaks, corrosions, and clogs.
Your water heater is an equally complex system and should be handled only by professional plumbers.
5.
You May End Up Spending More
If you've never done a minor plumbing repair ever, you may need a lot of time to study DIY videos, buy or rent plumbing tools, and purchase plumbing materials. All of these take time, resources, and energy – not to mention higher costs when you fail to purchase the right one on your first attempt.
Projected expenses or major repairs may be imminent should you decide to ush through with your DIY project that goes bad.
To save time and costs for unreliable plumbing repair works, hire a plumber right away.
6.
You May Violate Plumbing Codes
In the United States, for example, the Uniform Plumbing Code (UPC) governs all plumbing works, including installation and maintenance, design, and workmanship. Created in 1926, it aims to promote health and safety; seeing that water is a basic need that should be kept safe at all times. In addition to UPC, states have their own local codes that're subject to frequent updates. There are also different plumbing codes in different countries that you need to follow and observe depending on whichever city you're residing in.
These codes have been studied by professional plumbers in trade school, and rules were applied practically as they gained their apprenticeship.
Fixing the plumbing system on your own not only makes you susceptible to mistakes, and further damage, you may be violating codes without your knowing it. Apart from water contamination and backflow, you may be subject to local fines for breaches in the plumbing code.
Conclusion
Tackling a plumbing issue on your own may not always be the best idea. Instead of saving on cists, you might end up doing more damage to your system and spending more in the process.
A licensed plumber ensures diagnosis, repair, maintenance, and installation works are done properly, preventing further problems down the road.