UPF 50+ Protecting your Wounds and Scars for Australia Hot Climate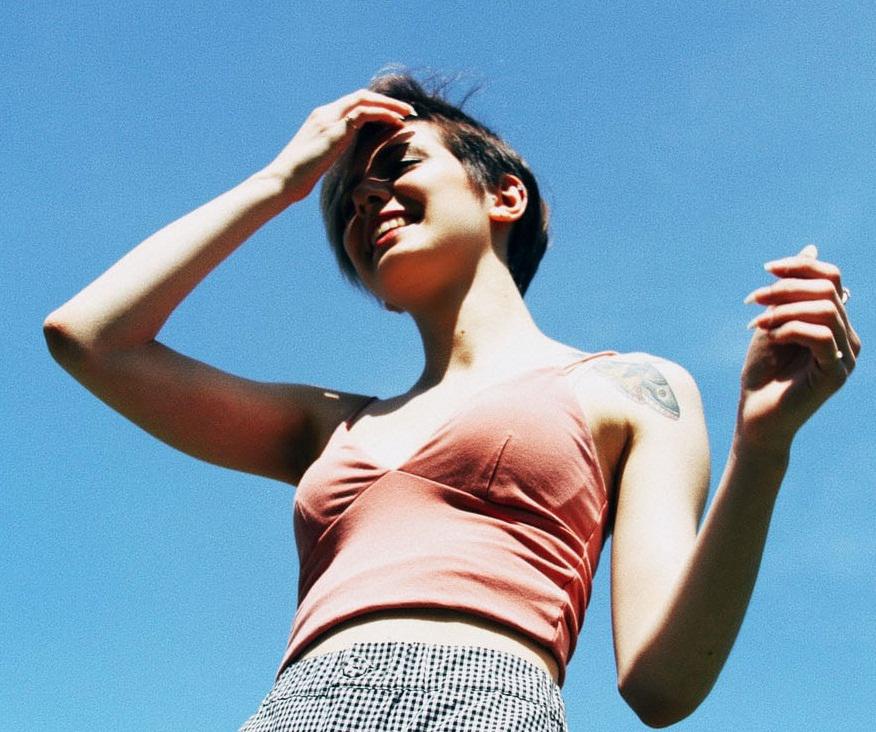 You're aware that our skin uses sunlight for the manufacturing of Vitamin D that's important for normal bone formation, however, much exposure can lead to grave danger. Ultraviolet light can stand on the path of rejuvenation because much exposure to ultraviolet or UV rays can cause sunburn. UV rays penetrate the outer skin layers and pass into the deeper layers, where they can damage/kill skin cells. People who don't possess adequate melanin are prone to sunburn easily and whenever your skin is injured, your body will work to repair the area.
Protection from the sun is paramount. People in such conditions are in great necessity protecting themselves by limiting their total exposure time, limiting sun exposure between the hours of 10 a.m and 2 p.m, and most importantly by covering up sensitive areas. Without proper skin protection, sunburn will develop exponentially faster and will lead to a dark or pronounced scar.
Scars have 20% the strength of normal skin and during the body repair process, it's important to take extra care of the damaged skin to aid the body in the process and give your skin its best chance to heal properly. Melbourne-based dermatologists, Sarah Gamboni, says that every scar is vulnerable. The skin would try to heal and become extra sensitive. One example would be is having to get a sunburn and it likely will go for almost a year.
Too much sun exposure leads to something called post-inflammatory hyperpigmentation, which causes the scar to go from pink to brown, and possibly appear more heightened and inflamed. "When the skin gets inflamed via sun burning, [it] turns brown," Dr. Gamboni says. She added that the cells in the skin which produce pigment will increase, resulting in the darkening of the skin that has been scared.
Unfortunately, it'll last for years.
But it goes beyond aesthetics. Exposing a new scar to the sun can increase your risk of developing skin cancer according to the Australasian College of Dermatologists spokesperson.
Australia's climate is governed surely by its size and by the hot, dropping air of the subtropical high-pressure belt. Temperatures in this country have ranged from above 53 °C (127 °F) to well below 0 °C (32 °F). For a country that is prone to a hot climate, Australia's citizens should further keep guarding their scars and well-being and make use of UPF 50+ protection tape that promote that aim.


Why you should use UPF 50+ Tape for Scars?
Your clothing doesn't just mean for you to look great. It should also absorb or block harmful UV radiation and remains one of the most effective forms of protection against sun damage and skin cancer. What's more, Hy-Tape sun-protective tape for scars and freshly healed wounds the simplest way to stay safe; unlike sunscreen, you never need to reapply and provides consistent sun protection!
UPF stands for Ultraviolet Protection Factor and is a rating system to signify the UV (Ultraviolet) protection furnished by fabrics. It also measures how much of the sun's UV radiation is absorbed or "blocked" by fabric, effectively protecting the skin underneath.
UPF ratings range from 15 to 50, and a higher UPF rating signifies further protection. Garments that are rated UPF 50+ offers excellent UV protection. UPF50+ provides both UVA and UVB protection, unlike SPF which only provides UVB protection unless stated as a broad-spectrum sunscreen.
It also indicates how much of the sun's UV radiation is absorbed by the fabric. For example, fabrics with a UPF rating of 50 only allows 1/50th of the sun's UV radiation to pass through it. This means that this fabric will decrease your skin's UV radiation vulnerability by 50 times (98% UV block) in areas where the skin is covered by the fabric.
Dr Michael Lanzer, a Sydney-based dermatologist, told The Guardian that UPF 50+ is very tightly woven to prevent the penetration of ultraviolet rays through the fabric. Also, minerals like zinc and titanium are included in some fabrics and weaving those minerals into the fabric to help reflect the UV rays.
Guard yourself against harmful UV rays with the proper clothing
Protective clothing is one of the excellent forms of sun protection, specifically if it covers a large area of your skin. But you have to choose the right clothing. If the fabric's weave is tight, then the chance of UV radiation reaching your skin is greatly reduced. If the material has an open weave or a sheer texture, there is a good chance that a considerable amount of UV is making it through to your skin and causing damage.
Please note that there are different clothing appropriate for different climates.
Way back then, choosing a medium to dark fabric colors was the trend as they absorb more UV than whites and are cooler than blacks, however, UPF50+ makes the choosing-session obsolete to create more convenience for its customers.
Look for a UPF50+ rating on the label, if it's UPF 50 it does not matter what color it is. The list below are examples of options that one can manage to wear using UPF 50+ clothing:
· Hiking cargo pants
· Sun hoodies
· Wide-brimmed hats
· Cycling shirts
· Fishing shirts
· Face wrap/neck gaiters
· Arm sleeves
· Beachwear
· Gloves
· Golf Shirts
Also, if you have a scar UPF50+ scar tape will provide you with 50x the 10 minutes before your skin will burn – that's 500 minutes, or around 8 hours, of sun protection. It's like walking around in the shade all day, without needing to be in the shade!
For orders in Australia we recommend you to call 1300 859 767 or visit lsrhealthcare.com.au for an arrangement of the most cost-effective shipping method.