Brazilian Butt Lifts: How Much Do You Ideally Need to Weigh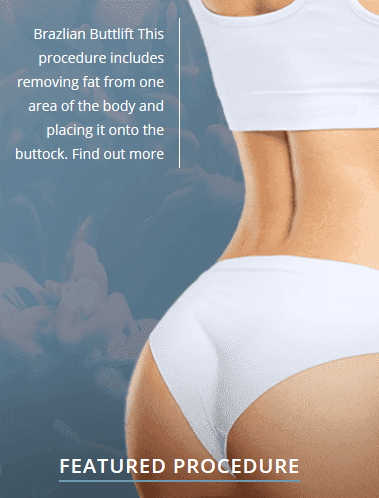 While the Brazilian butt lift has been around for quite some time now, it is still one of the most popular body contouring procedures amongst women. The procedure not only reshapes and enhances the size of the buttocks but it also gets rid of unwanted pockets of fat in other areas such as the stomach and thighs.
As you can imagine, you do need to have excess fat in order to qualify for this procedure, so how much should you ideally weigh?


The Right Weight for BBL Surgery
You will need to be within a certain weight range to achieve the best results. According to Ritz Plastic Surgery in Malvern, the ideal weight for BBL surgery will be different for everyone because you need to take your height, body type and goals into consideration.
BBL candidates need to have some extra fat available on their thighs, hips, back or stomach, which means you need to be a few kilograms overweight. It's recommended that patients have a BMI that's higher than 23 but lower than 30 to be considered for this procedure. Since two people of the same height and weight could have different amounts of body fat, one may be a better candidate than the other.
It should also be noted that patients with too much excess fat won't be able to achieve the results they're hoping for either. This is because the results won't be as noticeable. When your BMI is too high, it also results in a higher risk of complications, so very few surgeons will be willing to operate.


Why Weight Matters
BBL patients need to be within a certain weight range because your surgeon will require a specific amount of fat to complete the procedure. In most instances, surgeons need to inject about a kilogram of fat into the buttocks but at least three to four kilograms of fat is required to get that one kilogram.
Patients that have a slightly higher weight will be able to achieve more dramatic results because of the body contouring that occurs after liposuction. Even if your surgeon didn't inject the excess fat into your buttocks, liposuction alone would make a noticeable difference to your buttocks.


Reaching the Right Weight for BBL Surgery
So, what should you do if you aren't currently at the ideal weight for this procedure? If your current weight is too high, you will need to lose a few kilograms before you'll be cleared for surgery. This means following a healthy eating plan and a thorough exercise routine. It's important not to try any crash diets or you might not be healthy enough for surgery. The weight needs to be lost in a healthy way.
If you don't have enough fat for the procedure, your surgeon will provide you with tips that will help you gain the extra pounds in a way that won't put your health at risk. This means that you will still need to exercise but your eating habits may need to be adjusted slightly.