8 Essential Home Office Decorating Tips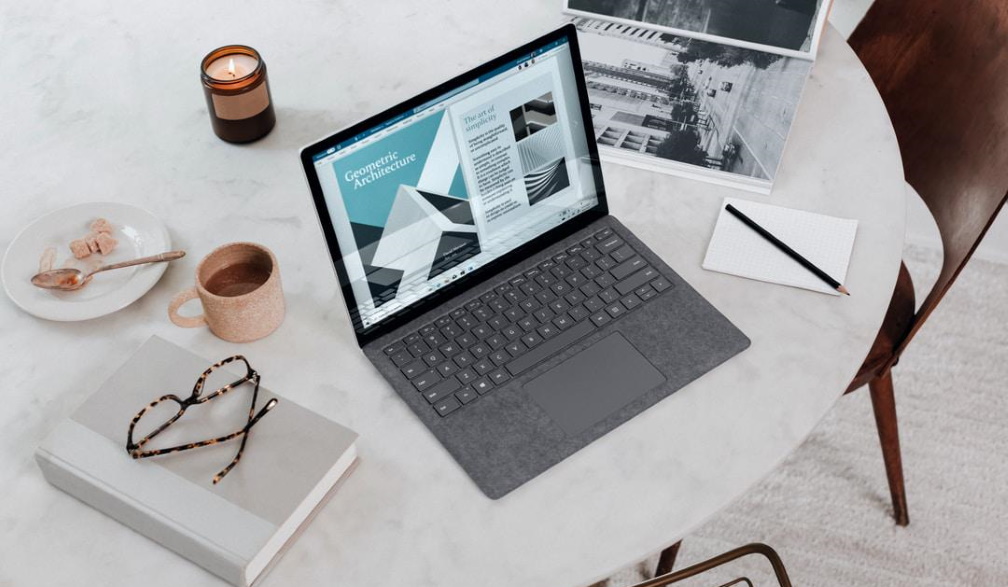 Now that remote work is more common than ever, interior designers have been sharing their best home office decorating tips. Today, we've gathered some of the best tips to help you create a comfortable, beautiful, and productive workspace right at home!
Choose Your Desk First
Office workstations are the central piece of any home office. You will spend most of your day at your desk, so you want to make sure to choose the right spot and then take measurements to choose the right office desk.
If you can, go for a height-adjustable desk. Studies focused on the impact of height-adjustable desks have shown that people who use them report more energy during the day, better mood, and less feelings of fatigue. Also known as sit-stand desks, they allow you to combat sedentarism by improving mobility throughout the day. They are easy to use, easy to set up, and allow you to enjoy many outstanding benefits.
Don't Go for Standard Lighting
You may very well be used to standard office lighting, but your home office should feel cosy and even luxurious. Lighting plays a big role in that, so choose light fixtures that complement the decor going for and use table lights to mix things up. 
Create a Lovely View
If possible, you should position your office desk near a window. Natural light helps reduce stress while improving your mood, boosting productivity, and increasing alertness. Additionally, being able to look out the window gives your eyes and mind a break. 
Not everyone has the luxury of big windows and beautiful views in their home office. However, that doesn't mean you can create a great view inside. You can use houseplants, print foliage photos at super scale to create a fake window or use wall art. 
Add Accents to the Space
Your home office will be your workplace, but it can still be stylish and fun. One of the best things you can do is add accents to the space or points of interest by using unique decor pieces. Such as artwork, frames, ceramics, and more. 
Consider Dark Tones
When it comes to home office decor, people usually stick to neutral tones. However, before you decide anything, consider dark tones as well. Don't be afraid to be bold if that's what you are into. Dark tones won't make the room too dark if you create balance with the floor, lighting, and overall decor
Accessorise Your Workspace
One of the best ways to make the space your own is to accessorise. Grouping your decorative objects instead of just having one thing will inject the space with life. So, instead of just one book, group several books of the same colour together. The same goes with pottery, decorative plates, or anything else you like to use. 
When it comes to accessorising your office desk, you should be as strategic as possible. You want to avoid clutter while also giving yourself everything you need to be productive. 
Additionally, you should personalise your desk for a mood boost whenever you need it. The most important thing is to make sure your accessories and organisation allow you to streamline your workflow.
Let Your Personality Shine Through
Just because your home office is meant for work doesn't mean you can't have fun with it. Your personality should be all over because you want to enjoy your time in this space. So, what's your favourite aesthetic? What colours do you prefer? Use that to look for inspiration. 
Step By Step
Creating a home office aesthetic you are happy with takes work. Take your time and be intentional with your choices. Do your research and take it one step at a time. 
If you don't know where to start, following these home office decoration tips will help you create a perfectly balanced workspace that will help you be more productive.