Stopped in their tracks: how to avoid building disputes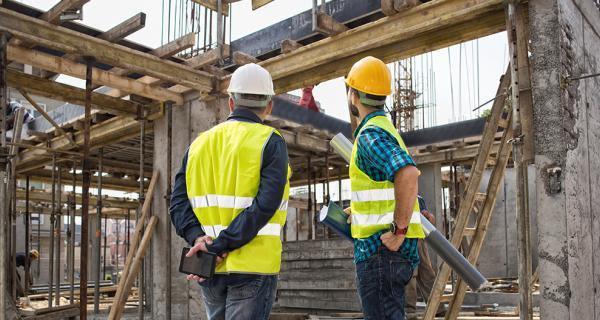 In Australia, construction issues arise on a daily basis. Whether it's because of a contract discrepancy, a budget issue or a problem with scope, these problems can quickly spiral out of hand and to the detriment of each involved party.
Often when this happens, there is no recourse but to enlist the services of the best building dispute lawyers at your disposal.
However, these situations can be avoided by following the correct procedures to begin with, as we will demonstrate below:
What kind of disputes arise in the construction industry?
As you can imagine, there are numerous ways in which building disputes can occur. Construction projects typically have numerous alterations, holdups, budgetary issues and variations that can all lead to extra work being undertaken.
However, this can also cause an issue with subcontractors, or can lead to issues that go beyond what was laid out in the contract. These variations can lead to issues that wind up in court - something that all parties would like to avoid.
Whether it is budgetary, a timing issue, or a total lack of communication between builder and owner, there are many ways in which construction problems can arise and lead to much bigger problems.
But they can be avoided, especially when you have the assistance of reputable building dispute lawyers on your side. These solicitors can provide you with the advice you need to avoid the problem before it can become exacerbated, thus potentially saving you time and money in what could be a rather stressful legal procedure.
Here are some ways that you can avoid an issue before it spirals out of control:
Communicate throughout the process
As an owner, it is important for you to be in touch with your builder and their subcontractors. This is to ensure that the process is running smoothly and that the builders and subcontractors are keeping up with their obligation laid out in the contract.
Notify everyone about alterations
Alterations are inevitable in construction, and therefore it is important to ensure everyone in the contract is aware of their occurrence and is happy for them to go ahead.
Keep rolling documentation
It is important to keep continual documentation of any changes that occur to ensure no changes go unwritten.
Contracts cannot be stressed enough
There is a reason why legally binding contracts play such an integral role in construction: they protect the interests of all parties involved so that discrepancies don't occur further down the track.
Make sure the contract is well-written
The last thing you want is a contract that is full of grey areas - such vague writing can cause you problems in the future. Poorly written contracts often produce legal loopholes that could work against you in the event of a building dispute.
Ensure all parties have read & understood the contract
Many legal problems arise because one or more parties involved haven't read and fully understood their contractual obligations. Therefore, it is essential that each involved party has read, understood and agreed to their role in said contract.
Being open to dialogue
At the end of the day, the most important thing to avoid a building dispute is to be open to speaking with builders and subcontractors about any issues that may arise.
If you are not in regular contact with and not willing to open dialogue with your builders and their subcontractors then it is highly likely that any problems will become exacerbated and possibly lead to court.