5 Personalized Gift Ideas You Can Give Your Colleagues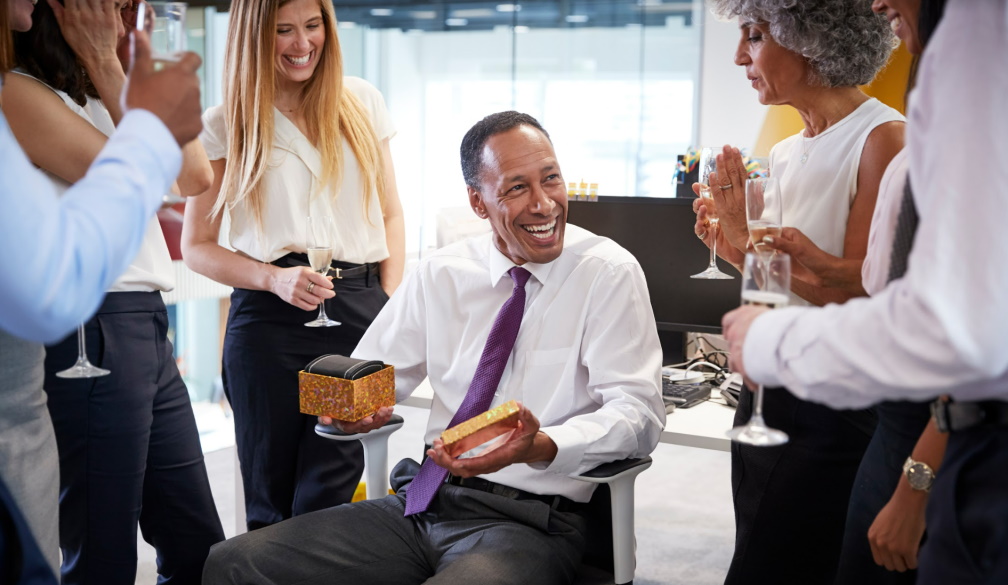 Your colleagues are often considered part of your extended family with whom you spend most of your time every day. You spend approximately 70% of your time in the office, working with your colleagues who eventually became your friends. With that said, giving them personalized gifts is a form of gratitude and appreciation for their constant support. 
Generally, personalized gifts can make great presents due to several reasons. They're exclusively made for the recipient by having their name, birthday, picture, or other essential personal information engraved or printed on the object. As a result, they let the recipient know that the gift is made with thought and effort. Also, customized presents can be treasured for a lifetime as they serve as tokens of friendship and memory. They help establish strong personal connections. Lastly, personalized gifts can stand out in the crowd due to their unique features.  
No matter the occasion, there's a wide array of choices of personalized items available on the market today. Fortunately, there are so many suppliers and vendors offering customization for the usual office essentials. After all, your coworkers will feel more valued when you give them a gift that's customized for each one of them. This shows how much they mean to you because you've gone the extra mile to buy something that will personally suit them. 
If you're planning to give out gifts to your colleagues anytime soon, consider some of the following suggestions below:
Personalized T-Shirt
Unique and personalized items make a nice gift for your office colleagues. One brilliant gift idea that won't break the bank is a custom t-shirt. You can design your own t-shirt with Tee Junction. All you need to do is come up with a unique design that reflects the recipient's interests or hobbies. You can be your own artist or have a designer create a unique print for you. 
Regardless of gender or age, your coworkers would surely appreciate a personalized t-shirt. No matter how many shirts they have in their wardrobe, there's always space for another, especially one that reflects their personality. They can look chic and dapper when wearing a customized t-shirt. Also, they can search online for fashion ideas to style a t-shirt and elevate their outfit.   
Beer Mug Gift Set 
You probably know someone at work who loves beer. It might be your immediate supervisor, boss, or a fellow team member. Giving them something useful is a surefire way to be on their good side. This gift idea is also customizable in that you can have the beer mug printed with their name or a witty inscription. 
This is an ideal gift for birthdays, Christmas, promotions, or even retirement. A unique mug, beautifully engraved and enclosed in a lovely gift box, will delight your coworkers. They probably can't wait to go home so they can pour ice-cold beer on their personalized beer mug. 
Water Bottle 
Personalized water bottles make thoughtful and practical gifts for your colleagues. Everyone needs to stay well-hydrated, so it makes complete sense to gift your colleague with a water bottle. Also, it's the best way to encourage your coworkers to stop using single-use water bottles. 
If it sits on your colleague's desk, it will make them feel special and also remind them to drink water. You can customize this gift item by having their nickname printed on the front of the bottle. Go for high-quality materials so your coworker can use them for quite a while. 
Comfortable Cushion 
Finding ways to maximize comfort in your workstation makes sense if you have a desk-bound job. One way to do this is to make use of cushions. If your colleague doesn't have a comfy cushion on her chair, it's a great idea to gift them with one.
This will make their sitting position more comfortable despite being sedentary for long hours. To elevate the uniqueness of this pillow, you can have it personalized with their name, favourite quote, or a catchy line. There's even an option to print out a photo of them on the cushion.
Customized Scented Candles 
Candles can be an excellent idea for colleagues who are fans of aromatherapy and relaxation products. They can use them in the office or their home. Since candles can change the mood in a room, it's a gift that's more valuable than its price. The therapeutic scent allows them to feel relaxed while working. 
A personalized candle makes a great gift for coworkers indeed. To make them customized, choose your colleague's favourite scent and have their name engraved or printed on the container or candle body. No matter how much your budget is, you can find the best candle for your coworker. You can also opt for something that can match their home décor style. 
Custom-Printed Lanyards
Aside from the ones mentioned above, you can add another option to the list to make your present extra memorable. This is where a personalized lanyard comes in. Since you're working in the same company, giving your colleague a lanyard is a great option. Aside from being identification tools, customized lanyards have various benefits.  
For example, gifting logo printed lanyards can be a perfect idea as they ensure safety. They can help identify your co-worker at the security desks and the entrance and exit doors of the company. Also, they can serve as a branding tool since your colleague can easily wear the lanyard to display the business's logo, thereby boosting brand awareness. They're convenient because they're easy to carry around your neck.   
With all these things said, giving your colleague a custom-printed lanyard can be an excellent idea. You can have their name with the company logo printed on it to make it more unique. Just buy these items from reliable suppliers, and you can have the best gift for them.   
Conclusion 
Hopefully, these amazing gift ideas will inspire you to choose unique and personalized gifts that your colleagues will cherish for years to come. You no longer have to feel overwhelmed and burdened when shopping for gifts as the list above can be perfect for any occasion.