Benefits of Co-working Spaces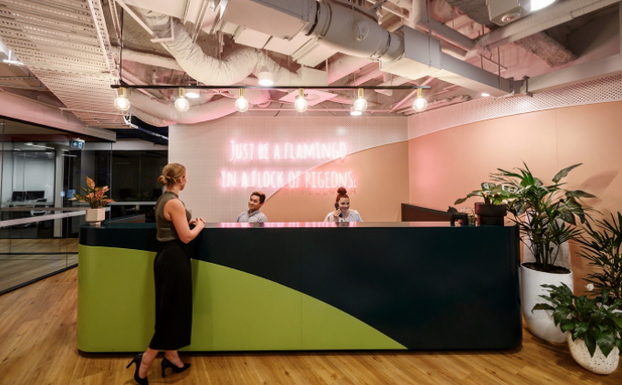 Co-working is whereby various employees share an office, although they are not working for the same employer or company. The main objective of coworking is to bring creative workers together. Co-working spaces play a significant role in enhancing productivity. Coworking provides independent contractors, small business owners, and other employees with conducive space to increase production. There are numerous merits of working in a shared office compared to the demerits. Recently, co-working is gaining more popularity because of high technology. Therefore, shared offices are cost-effective, and they are flexible in terms of communication, capability, and location. Below are the main benefits of co-working.
Increased Productivity
Working at home is a bit challenging, especially if you have children. Therefore, it's a great idea to hire shared office space in order to improve your concentration. Enhanced concentration goes hand on hand with increased production. Many co-working spaces are available 24/4. 
Therefore, you can hire a suitable and convenient co-working space at an affordable price. Shared offices can help you gain more expertise in your field of specialization because you'll network with other employees. Justco is the flexible workspace provider whereby you can secure a silent or busy environment depending on your objectives.
Flexibility
Shared office space is flexible because employees have varying schedules and routines. The best co-working space will accommodate both part-time and full-time employees.
Contracts differ, therefore, you can lease a shared office for a month or even a week. You can cancel your membership anytime. A co-working space will help you gain new business perspectives. An efficient and comfortable space plays a major role in the growth and development of your business.
Boosts Creativity
In a business field, creative is a factor that helps business owners to flourish. In a shared office space, you'll expose yourself to new business perspectives. Switching coworking spaces is essential because it will help you refresh your mind, thus improving your ability to solve business problems. In a coworking space, you'll have the opportunity to share your business point of view with other employees. This will boost your creativity in running your business smoothly.
More Networking and Increased Business Opportunities
A coworking space comprises a larger network of accountants, marketers, lawyers, creatives, entrepreneurs, students, and artists. There's a higher chance that you can meet your potential client in a shared office. This is a business opportunity because you'll convert the target client into a loyal customer. A co-working space is more convenient, affordable, customizable, and flexible compared to traditional offices.
Cost-Effective
Justco offers affordable and flexible payment agreements. Their co-working spaces in Sydney are well-furnished and equipped, thus reducing the costs incurred in leasing a traditional office. Shared office spaces comprise various features; therefore, it's essential to choose a co-working space that matches your business goal.
Conclusion
Coworking spaces provide a suitable and conducive environment for employees. A suitable working space helps a business owner to increase production, thus maximizing profits. If you're in need of a flexible and convenient coworking space, then follow this link for more info
https://www.justcoglobal.com/