Peggy Frew's novel of dysfunctional sisters is ultimately uplifting
Written by

Debra Adelaide, Adjunct Associate Professor, University of Technology Sydney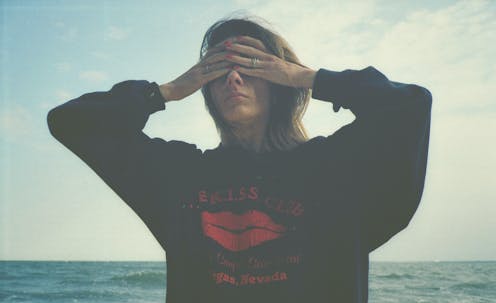 In her hybrid critical memoir, Reading Lolita in Tehran, Azar Nafisi poses a knotty question regarding the spell of problematic books such as Vladimir Nabokov's Lolita.
A novel of shockingly egregious thoughts and actions, in which a 12-year-old girl is sexually abused and exploited in other ways, Lolita nevertheless offered a compelling text for Nafisi and her female students, all victims of the oppressive Iranian regime in the 1980s.
Nafisi had resigned from her university teaching position, and she and her students were continuing informal literary studies in secret in her apartment. "Are you bewildered?" she asks us. "Why Lolita? Why Lolita in Tehran?"
Review: Wildflowers – Peggy Frew (Allen & Unwin)
Despite its subject matter, Lolita continued not just to fascinate the class, but to provide solace and more. Why, asked one of Nafisi's students, are readers filled with joy upon reading such novels? Does that mean there is something wrong with the novels, or with the readers themselves?
After some thought, Nafisi formulates an answer that satisfies both her and her students. First she reminds us every great novel is a form of fairy tale, and while fairy tales typically portray violence against children, they are also full of good, powerful magic – plus, they offer freedoms denied by reality, and an affirmation of life that counters real life's transience.
When the author takes control of reality by retelling it, a new world is created. Thus "every great work of art […] is a celebration against the betrayals, horrors and infidelities of life".
Read more: Trauma, resilience, sex and art: your guide to the 2020 Miles Franklin shortlist
Three sisters, estranged
This could be a stretch, and certainly defenders of novels like Lolita, post #MeToo, have their work cut out for them. But it worked for Nafisi and her students, as it has for me over the years – and Peggy Frew's fourth novel, Wildflowers, reminded me of these comments once more.
Read more https://theconversation.com/painful-confronting-and-totally-riveting-peggy-frews-novel-of-dysfunctional-sisters-is-ultimately-uplifting-187091