Does a Deck Add Value to Your Property?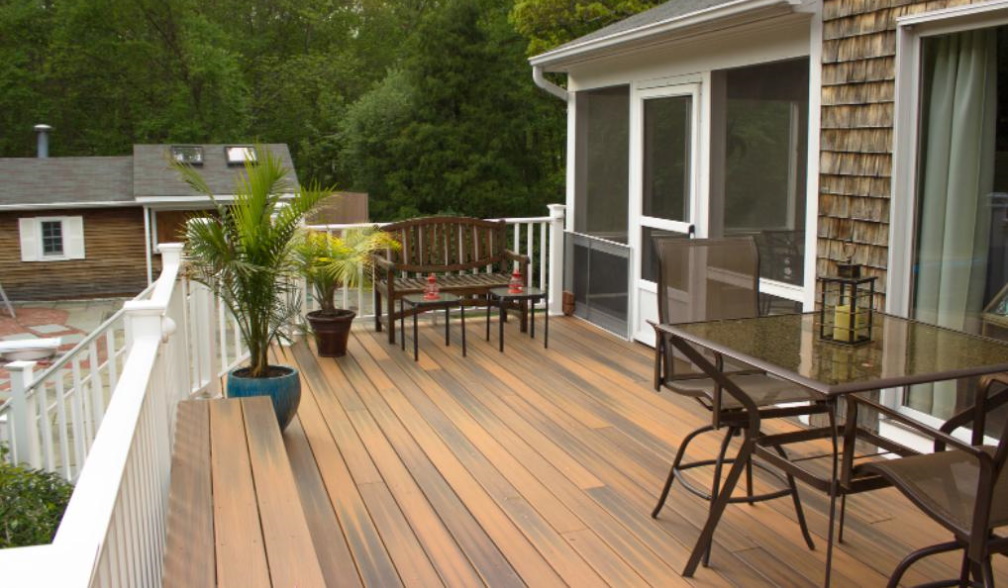 A deck is an extension of your home's living space and provides you with more living space where you can relax and entertain loved ones in a relaxing environment. The perfect area for gathering is on your deck because it offers an open space that is different from your home's interior. A deck provides the space where you can set up your barbecue eat dinner and read the paper with coffee in the morning. There are things that cannot be done inside your home that you can do in the wide-open space of your deck. Decks are an appealing addition for home buyers and this one improvement can increase the value of a home.
What is the Best Way to add Value to a Home?
It is always important to add value to your home, whether you want to list it for sale or not. There are plenty of great ways to add some value to your home, but one of the best ways to do that is through renovations, remodelling, and additions. You need to be selective with any changes that you want to make since not every project adds value to your home.
If you have a home that you are updating and plan to flip, you want to make renovations or remodels that do not cost too much money. You can add extra rooms, extend an outdoor space, or add a deck which will increase the home's value. Most home buyers prefer to have outdoor living spaces including porches and decks. Decks are much more affordable to build than decks and are a great way to add value to a home.
Decks – Add Value and Square Footage
Decks are a great way to add value to a home while adding square footage at the same time. This value increase can be higher than you would expect. Decks do not always add square footage if they are built away from the home in the yard since a lawn is already counted into the square footage of your property and when a deck is built in this area it does not necessarily increase the square footage.
Various Deck Types
You will need to decide on what type of deck you will build, and this can depend largely upon the size of your lot. Is your lot small or large? The various deck styles include a detached or stand-alone deck, decks that have multiple levels, a deck around your swimming pool or an attached deck. If your yard is small, you may consider a side yard deck or a wraparound deck.
Composite Decks
A composite deck adds value while keeping costs down. This type of building material is not wood so it will not rot and will require less maintenance and last longer than traditional decks. This type of deck is very desirable because it adds and retains value and can be a good option for those who are looking to recoup the costs, particularly where they are selling a home. Composite decks to not warp and can last 30 years or longer. Composite decks are also largely maintenance free and very simple to install.
If you are looking to install a porch, that option will cost you more money because there are more materials. Not only that but screened in porches can help to protect you from insects when you are sitting outside enjoying your outdoor space. The roof of the porch protects the area of the porch itself from the elements which can help it to last longer.
Decks offer more flexible options than porches in the way that they can be built and where they can be placed. Porches are often only able to be attached to the front or rear of your home while decks can be placed anywhere. Decks are more open, and this allows for more options for seating and additions such as planter boxes and an outdoor kitchen set up. If you have always wanted to have a deck, you can relax in the knowledge that a deck is an investment that you will recoup if you ever decide to sell your home. Most buyers want the option of outdoor spaces where they can relax and enjoy the company of friends and family. A deck does not have to be a complicated project, but you will want it to be done right, so it is always a good idea to call in a professional to have the work done for you.