5 Snowboard Buying Tips You Must Know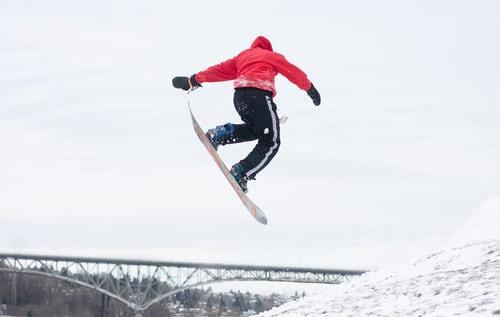 Are you planning to conquer Mount Buller? Or perhaps the Thredbo Alpine Resort? If you're planning to buy your first snowboard or want to have an upgrade, then you must know that snowboards are not created the same. 
So, it pays off to scrutinize every snowboard you come across when you're shopping around. The choices are many; you might even get overwhelmed by the different snowboard brands in the market. 
Purchasing a snowboard is a considerable investment knowing that it can cost up to a thousand AUD. But, choosing a snowboard mainly depends on your experience, personal preferences, and budget. 
However, what exactly are the things you must look for in a snowboard? Is it the price tag? Is it the shape? The size? Or the design? So, here is our list of snowboards buying tips to guide you in buying an excellent quality snowboard either online or at a physical shop. 
Determine the Type of Snowboard
Before anything else, you must determine and choose your preferred type of snowboard. It's important to choose the most suitable snowboard that fits your experience level and preferences. 
There are different types of snowboards you can choose from:
Freeride or All Mountain Board: This type of snowboard is equally manoeuvrable and soft enough for newbies. However, it's quite stiff in holding a fast turn, especially in the hard snowy ground. 
Freestyle Snowboard: It has a wider and more stable glide perfect for difficult obstacles. It has a shorter and lighter build compared to a freeride snowboard. It's perfect for tricks and fast turns. 
Carving, Alpine, or Race Board: It has a narrower build than the two other snowboard types. It's built for higher speeds and swift carved turns. However, it's more difficult to control, so it's preferred for experienced riders. 
Choose the Appropriate Length 
Each type of snowboard has a varied length and size. The longer the snowboard, the better speed and stability it brings. Shorter snowboards are best for freestyle and manoeuvrability. When choosing the snowboard length, always consider your preferred style of ride and your body weight. If you're inexperienced, you must choose the longer type to avoid accidents and injuries. As a rule of thumb, the heavier your body weight is, the longer the snowboard you need to ride. 
Choose the Appropriate Width as Well 
Aside from length, it would be best if you considered the proper width of the snowboard. It's important to maintain proper balance and manoeuvrability while riding. You can choose from regular, mid-wide, wide, and narrow snowboards. As a rule of thumb, your snowboard boots should slightly exceed the board's edges for better balance and control. 
Consider your Level of Experience When Choosing
Some snowboards are suitable for newbies. In comparison, others are designed for advanced and intermediate riders. If you're fairly new to snowboarding, you must choose the freeride or all-mountain snowboard. But, if you're confident enough, you can try the other two types of snowboards. Just make sure you're honest enough about your level of experience and skills in this extreme outdoor sport. Otherwise, you'll be putting yourself prone to accidents and injuries. 
Make Camber Comparisons 
Always check the snowboard's camber that is located on its side. The camber is responsible for better stability and edge control when you're carving turns. You can choose from reverse, flat, mixed, and traditional camber depending on your experience level. 
Conclusion
To wrap it up, always bear in mind the right type of snowboard that's appropriate to your level of experience and personal preferences. When buying a snowboard, always go for the trusted brand to ensure longevity and quality. Other than that, you're more than prepared to start shopping for your snowboard!