An Ultimate Guide To Invest In Cryptocurrency In Australia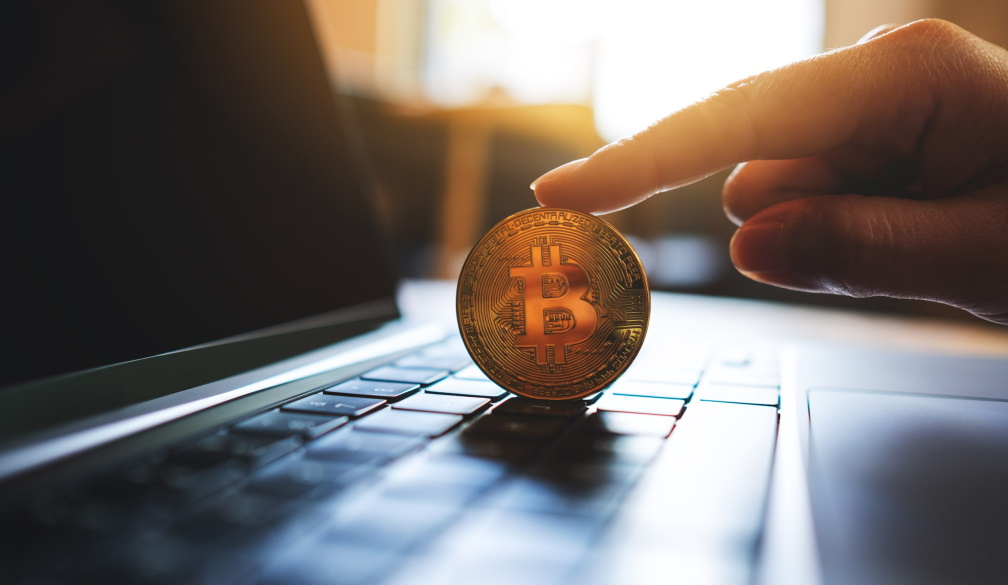 Since Bitcoin's big shift in 2017, traders in Australia have been buzzing about the crypto field. Moving forward to 2022, there has been a bit of hype about Bitcoin and the crypto business!
Are you among those who are new to the crypto market and wondering how to be part of this crypto-mania in Australia? Here, I've come up with a complete guide with which you'd be able to learn the nitty-gritty of how to invest in cryptocurrency in Australia. First, let's see whether cryptocurrency is regulated in Australia or not. So let's get the party started!
Is Cryptocurrency Licenced In Australia?
With the huge hype, there has been substantial development in the cryptocurrency legislation by the year 2020.
In Australia, cryptocurrencies are regulated and treated as property. This suggests that traders will be required to pay tax on their earnings. AUSTRAC has licenced virtual currency exchanges that comply with all KYC/AML laws.
Now that you're aware of the laws surrounding cryptocurrency, let's discover the processes involved in buying cryptocurrency in Australia.
A Brief Guide On How To Buy Cryptocurrency In Australia
Create an eToro Account: First, go to the eToro website and seek the 'Join Now' option. Provide your personal information as directed by eToro.

Deposit: Next, you must make a minimum deposit of $50 into your account. Credit/debit cards, local bank transfers, and e-wallets are all accepted payment methods.

Look for Cryptocurrency: eToro offers over 60 popular cryptocurrencies. To browse the entire list of available marketplaces, click the 'Discover' button.

Purchase Cryptocurrency: Click the 'Trade' option next to the cryptocurrency in which you wish to invest and input your investment, starting at $10. Finally, select 'Open Trade' to confirm your bitcoin investment.
Top Cryptocurrency Exchanges in Australia
The first, and possibly most crucial thing is the platforms or exchanges that you'll use to begin the purchase of cryptocurrency and make the transaction. Selecting the perfect exchange is the first step to engaging in the cryptocurrency industry, whether you want to purchase Cryptocurrency or just want to diversify your crypto investment.
You'll find hundreds of cryptocurrency exchanges and brokers who serve Australian consumers, giving them lots of alternatives.
When it comes to fundamental parameters such as costs, security, supported markets, and tech support, however, the kind of service you experience might differ significantly.
Let's explore the top cryptocurrency exchanges in Australia.
1. eToro – Licenced By ASIC
When considering how to invest in cryptocurrency in Australia,the first option that comes in our mind is none other than eToro, a major online broker.For numerous reasons, this exchange is preferred among Australian investors. Perhaps most critically, ASIC, the organisation in charge of overseeing the Australian financial system has authorised and licenced eToro.So, what could else be the necessary thing to think of while choosing etoro for trading?
The FCA in the United Kingdom, CySEC in Europe, and the SEC in the United States provide further oversight at eToro. This means you may invest in cryptocurrencies in Australia with confidence. You only need to submit your identity information with a copy of your CNIC to establish an eToro account. Following that, you may make a deposit of as little as $50 – or around $66 AUD.
Pros
ASIC regulates

Trading commissions are quite minimal.

There are no deposit costs.

Several coins are supported.

Funds can be deposited with a debit/credit card, an e-wallet, or a bank transfer.

Tools for copy trading
Cons
The platform may be too simple for advanced traders.
2. Swfytx
Swyftx is the ideal site to begin with if you want to invest in cryptocurrencies in Australia! This platform is very user-friendly with a bevvy of services to appeal to both novice and experienced traders.
The platform distinguishes itself from the competition due to its simple user interface, straightforward and inexpensive cost structure, and live chat options such as a $10,000 funded sample account. Furthermore, the site provides you with over 310+ cryptos to begin your investment adventure. And, with new projects being introduced on a regular basis, you have a higher opportunity of diversifying your portfolio with Swfytx.
Concerning the pricing model, the platform offers modest spreads, with an average of 0.51 percent. To begin your investing adventure, fill your accounts using credit, debit, or bank transfers. Furthermore, regardless of the financing source, there are no fees for withdrawing or depositing AUD. What else? The trading charge is only 0.6 percent of the total transaction amount.
Pros
Risk-free trading practice with a demo account

A very low fee of 0.6% only

There are several funding sources.

310+ cryptos are available.

Live-chat help makes trading easier.
Cons
For sophisticated users, the
3. Capital.com
Capital.com comes in second on our ranking of the best cryptocurrency platforms. It is one of the most dependable platforms for consumers, since it is regulated by CySEC, ASIC, NBRB, and FCA.
The platform has several characteristics that make it quite easy for new investors to get started. Aside from some simple indicators and tools, Capital.com guarantees that new customers have access to instructional materials such as blogs and manuals, which can be visited via its own mobile app.
While there is no cost for AUD withdrawals or deposits, customers must invest a minimum of $20 using an e-wallet, debit card, or credit card. Furthermore, you may be required to deposit $250 in order to use the bank transfer.
Pros
Platform with a licence

Tight spreads and zero percent commission

A minimal amount of $20 is required when using a debit card.

On crypto CFDs, leverage of 1:2 is possible.

There are over 470 crypto marketplaces to deal with.
Cons
Bank transfers need a large deposit.
4. Binance
Binance is the next option to explore in your hunt for a top-rated cryptocurrency exchange. This platform is renowned among Australian traders because of its large asset portfolio and industry-leading costs. In terms of the former, Australians have access to over 600 unique cryptocurrencies spread over 1,000 marketplaces.
This implies that you may use a diversified investing approach to purchase, sell, and trade a wide range of digital currencies. Furthermore, Binance charges a maximum royalty of 0.10 percent for each slide, allowing you to meet your bitcoin investing goals for a very cheap price. This implies that for every $100 traded, you will pay only $0.10 in the fee.
Furthermore, if you purchase Binance's own cryptocurrency which is the BNB token and keep the tokens in your exchange wallet, your commission costs will be lowered by another 25%. When you fill your account with cryptocurrency, there are no deposit fees. Fee-free deposits are also feasible when using PayID Pros to transfer funds.
Pros
Hundreds of coins in more than 1,000 markets

Commissions are as little as 0.10 percent for every slide.

Fiat money deposits and withdrawals are supported.

Excellent resources for advanced traders.

One of the most liquid cryptocurrency exchanges
Cons
There is no licencing agency to control this.

Has already been compromised
5. CoinSpot
CoinSpot, the newest arrival in Australia's crypto business, comes at the end in our ranking of the top crypto exchanges. This platform was launched in 2013 and currently has over 2.5 million members. And the favourite aspect is that the platform has strong liquidity and logs the most operations of any crypto exchange in the country.
CoinSpot is also the most thoroughly examined cryptocurrency exchange to gain ISO 27001 accreditation. The platform's validity is enhanced by the certificates and strict security procedures, which ensure the protection of new crypto traders.
Users may begin their adventure by investing in more than 350 various currencies and diversifying their portfolios with a variety of large and small enterprises. Furthermore, users can stake up to 22 coins, possible to earn interest on their crypto investments.
CoinSpot, on the other hand, charges a hefty transaction fee of 1% for its rapid buy and sell option.
Pros
UI that is simple and engaging

Live chat assistance

There are over 350 cryptos available for purchase in AUD.

Over 22 cryptocurrencies are supported for staking.

NFTs can also be traded by users.
Cons
Expensive transaction charge
Risks of Investing Cryptocurrency in Australia
Now that you understand the primary advantages of purchasing digital assets, you must examine the hazards before investing in cryptocurrencies in Australia.
The following are the most significant hazards that you should be aware of:
1. Volatility
As previously said, cryptocurrencies are risky investment instruments. For example, BNB is up more than 65 percent in the previous 12 months of trade.
However, BNB has lost 22 percent of its value in the first three months of 2022. In another case, Cardano has increased approximately 1,000% in the last five years. Cardano, on the other hand, has lost more than half of its value in the last six months.
As a result, if you invest in cryptocurrencies in Australia, you can expect your portfolio to fluctuate.
2. Money Loss
when you invest in cryptocurrencies in Australia, you risk losing part or all of your money. Some cryptocurrencies seem to have tremendous growth in value, achieving a billion-dollar market valuation, but actually, they turn out to be scams, So, the required thing is to perform thorough research on the cryptocurrency
in which you're going to invest and the platform that you choose for performing your trade operations. This would reduce the risk of any money loss.
The Best Cryptocurrency To Invest In Australia
Bitcoin

Ethereum XRP (XRP)

Tether (USDT)

Solana (SOL)
Conclusion
Still panic? Don't fear if you're new to the crypto realm and feeling a little overwhelmed! Cryptocurrencies may appear intimidating and confusing at first, but learning how exchanges function and the underlying concepts behind what you're buying requires some homework and study before you plunge in. Best wishes on your investing path.