7 Must-Have Power Tools for Every DIY Enthusiast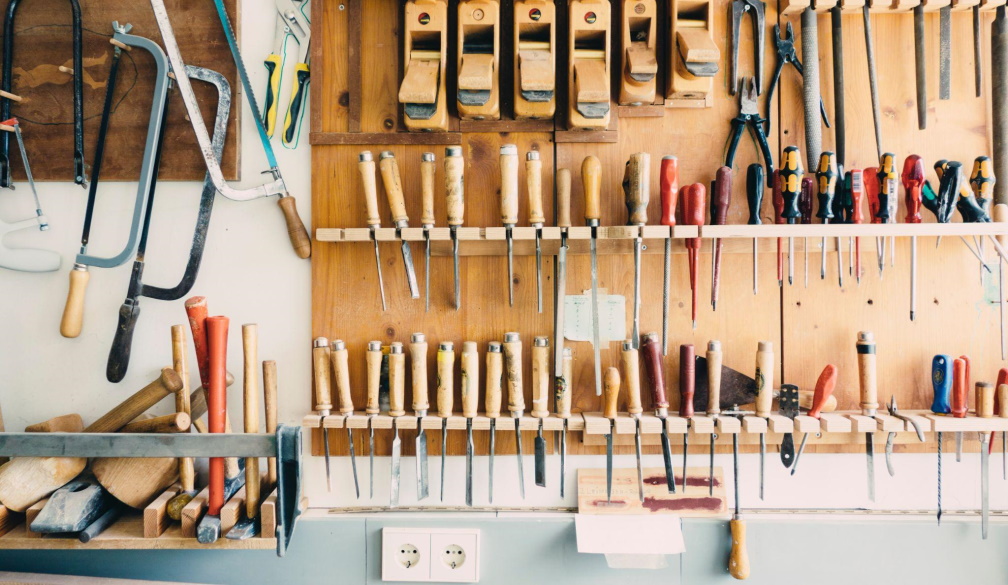 Imagination is the limit of creative people; they always have the knack for tweaking things and doing skilled labour all on their own. However, these enthusiasts can execute such activities because of the comfort provided by their power tools. With their ideas backed with these power tools, every project can be Do-It-Yourself.
Whether you're a professional or a DIY enthusiast, power tools are a must-have as it accelerates the results of a project or product. It helps to ensure that you can deliver an efficient yet satisfying result. Thus, to help you get the tools that you need, here are the seven power tools every DIY enthusiast must have:
Impact Driver
An impact driver can do it all for you, from big projects to small ones to tightening screws to unscrewing! This power tool is one of the essential tools that a DIY enthusiast must collect. Its rotational force enables you to tighten or loosen screws at will; however, its small-build guarantees easy work even in tight spaces.
An impact driver is also a versatile tool because you can use it in wooden works and metal projects. Battery-operated and cordless versions of these tools are available in various locations around the country. For example, if you live somewhere in South Australia, finding the best Power Tools Adelaide can offer will be easy as long as you know where to look. So, no matter where you live, this tool will let you turn corners without hassle since there is no wire on the floor anymore.
Nail Gun
Using hammers for your DIY woodwork is laborious and time-consuming, so it's the perfect time for nail guns. The ease and efficiency this power tool provides to woodworks are unmatched, and it can drive a series of nails into a block of wood in seconds without even exerting colossal effort. A nail gun can drive nails into wood with ease.
Labourers and carpenters often use this power tool for finishing, flooring, and roofing, but DIY lovers can also use it for their woodwork plans and projects. With its ease and efficiency, nail guns can also be used by rookies and newbies because this tool is also simple to manage.
Circular Saw
Whether it's metal, plastic, wood, or masonry, a circular saw can cut it! This disc blade power tool is the best and most efficient in delivering a straight line cut in your projects. Its handheld feature lets you control the saw when cutting through any board you like.
The circular saw is one of the most commonly used types of saw among any powered saw, as it is used extensively for professional construction plans and DIY house improvements. Its versatility, power, and usefulness prompt that it should be a priority must-have for DIY enthusiasts.
Grinder
The wide range of functionality of grinders makes the tool a piece of worthy power equipment to collect. This handheld power tool can be used to polish, cut, and grind various materials, ranging from wood to stone. Grinders are often used to smoothen out angles and edges of metal works and wooden projects.
Grinders can also be handed to rookies and amateurs as they only comprise simple instructions, and it's easy to maneuver. Like any other handheld materials, this tool also has cordless versions, making it more manageable.
Polisher
This handheld power tool is also magic of its own. With the help of abrasive grains, spots, cuts, and scratches on your steel works are just a thing of the past. The spinning motion of the polisher ensures a clean and smooth finish on the exterior part of any of your metal projects.
This tool is often used on cars, metals, and steel surfaces because it can cover many surface areas in seconds. The device's power also promises an efficient and effective polishing delivery on your DIY metal plans and projects.
Caulking Gun
For projects that require sealing off cracks, small spaces, and gaps with caulk and sealants, a caulking gun is essential for you. This tool can help you use caulks efficiently and effectively. The instrument was expertly designed for the user to just aim and pull the device's trigger then the sealant would be applied to the gaps efficiently.
Caulking guns can often be seen in house restorations and car customizations as it works well on window frame cracks and sink leaks. With the help of these caulking guns, applying sealants has just become more accessible than ever.
Jigsaw
Cutting curves and complicated shapes on wood and board have just got easier. With the jigsaw in your hands, cutting curves and diagonal lines pose no problem. The tool's electric motor and saw blade will enable the user to cut tight wood corners and hard angles without exerting too much effort.
Its versatility with wooden projects makes the jigsaw an essential tool for DIY enthusiasts. The device can help them finish any unfinished wooden projects requiring complicated woodwork cuts.
Final Thoughts
Creativity backed by tools is a beautiful image to witness; it's an imagination turned into reality. The power tools mentioned above are helping DIY enthusiasts to materialise their projects. However, in using these tools, one must not forget the safety precautions and exert utmost attentiveness.