Varieties of Valdicava Brunello di Montalcino Wine with Its Distinguished Tastes
Written by

Vince Louie Daniot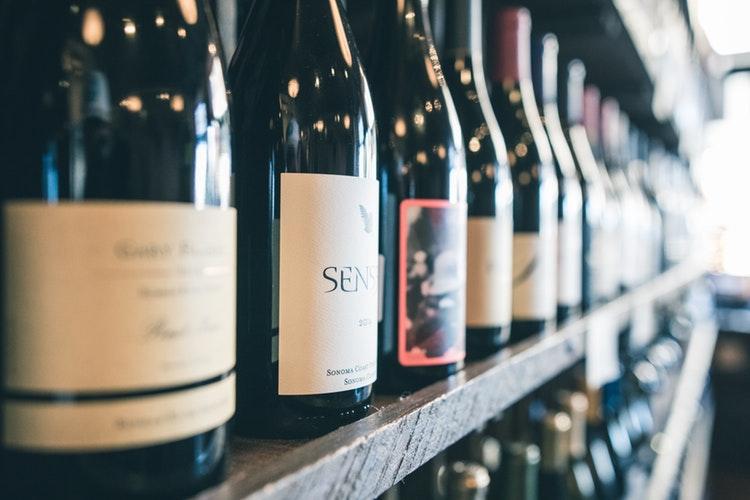 Brunello di Montalcino is one of the most renowned red wines in Italy and even in the world. Valdicava is a wine estate. It is located in a valley of the same name which is in Montosoli in the north of Montalcino, Tuscany. Also, it focuses more on the production of Sangiovese which is generally creating two expressions every year: the Rosso di Montalcino and the Brunello di Montalcino. It has 100% Sangiovese to be exact. Sangiovese is the best in all of Italy as most wine enthusiasts cited.
In 1970's plantation of Valdicava, the grapes of this leading wine producer come from some of the oldest vines on the property. Approximately, the vineyards covered 28 hectare or 70 acres. The hectare was split into nine different vineyards which are scattered around the site. The grapes which came from the vineyards from Poggio, Prata, Pievecchina, and Sferacavallo are used and reserved for the Brunello di Montalcino. Further, for neutral aging, large Slavonian oak barrels are used.
Within the Brunello di Montalcino, a local Tuscan type of Sangiovese was included. It was also called Prugnolo Gentile. This is remarkable for having thicker-skinned berries, and with this, Brunello produces wines with exceptional fruits which was bold flavors, high acidity, and high tannin. With the power of Valdicava, the varieties of its Brunello di Montalcino wine have been reproduced.
2013 Valdicava Brunello di Montalcino
The 2013 Valdicava Brunello di Montalcino has exotic spice, plum, blue flower, and a whiff of game take center stage on its earthy fragrance wine. The vibrant palate offers espresso, black cherry, and star anise framed in assertive and close-grained tannins. The tannins are integrated well with the creamy texture. Also, the finish is tinged and long with tobacco.
The wine is harmonious and fresh, evoking leather, plum, cherry, iron, and coffee notes. Furthermore, it is saturated beautifully. Upon opening, a dark garnet appearance and a soothing texture pull up. The wine has an alcohol content of 13 -14%. It is best for Beef and Venison food combination.
2012 Valdicava Brunello di Montalcino
The 2012 Valdicava Brunello di Montalcino reveals a dark and inky appearance with bright ruby highlights. The wine is like a combination of smoked-meat ripe-fruit aromas. Also, it shows plum, leather, black cherry, and tobacco notes with a hint of chocolate on the finish. The elements of the wine are stitched together with seamless transitions. With that, the Sangiovese's often shines through nonetheless. The firm tannins and fresh acidity provide an age-worth framework within the wine itself.
2010 Valdicava Brunello di Montalcino
The 2010 Valdicava Brunello di Montalcino has an absolute stunning aroma of orange peel, nectarine, plums, sweet black cherry, and flowers. It was presented with an intense and elegance with the same delicious package. The wine offers a long succession of aromas. It is best for people who have love and appeal to earthy and leathery notes in their Brunello. The wine is truly wondrous. It is so long and refines with a unique texture.
Although most of the Valdicava wines are significant, the 2010 Valdicava Brunello di Montalcino is a bit pulled back and striking. It has such beautiful length and beauty that fits the wine. And, the same with 2013, it has 13 -14% alcohol content with Beef and Venison as food combination. The wine is available for $105.00 for 750ml.
2007 Valdicava Brunello di Montalcino
It is a big muscular style with a sweet fruit that balanced the dense tannins. The wine has bright fruit with spices, plums, and hints of flowers. Upon opening, it shows up its inky and deep concentration. When tasted, the 2007 Valdicava Brunello di Montalcino hints of tobacco, crushed herbs and spices wrap around the luxurious finish. It is packed tightly with savory spices.
It feels thick and textures on the palate with tannins. The tannins it has to soften with 5 to 10 more years of bottle aging. Also, there is a touch of cherry sweetness on the close of it. It looks classy, and it is full bodied and luscious. Also, the taste of 2007 is way better than 2006 which makes it more irresistible. In totality, it fills your mouth with polished soothing tannins and gorgeous fruit. In Sokolin's wine, it costs $105.00 for 750ml.
Takeaway
The varieties of these Valdicava Brunello di Montalcino wines are mentioned above already. Aside from these Brunello di Montalcino, there are also different varieties that are produced by Valdicava which are available in the Sokolin Wine. These include 2010 Valdicava Brunello Riserva Madonna del Piano and 2007 Valdicava Brunello Riserva Madonna del Piano. You may also try to consider these wines after getting a bottle of the Brunello di Montalcino whenever it is in stock and currently available.