Alexey Arkhipovskiy: World renowned balalaika player to perform in Australia in 2019
Written by

Tess Sanders Lazarus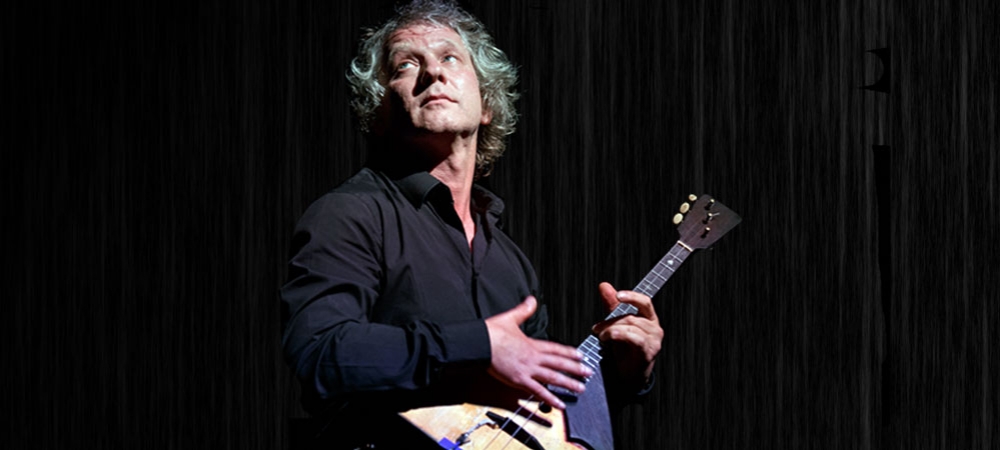 Slava Lunin, founder and CEO of Lunin Show Productions (LSPro), is set to bring one of the world's greatest balalaika players to perform across Australia in 2019.  Russian born musician Alexey Arkhipovskiy has mesmerised listeners around the globe with his majestic and talented style of balalaika playing.
Among the many folk instruments of Russia, the balalaika stands out as not just the most recognised, but also as a symbol of Russian culture.   Recently, the balalaika featured heavily in the movie soundtrack for The Grand Budapest Hotel.
According to Slava, "Alexey Arkhipovskiy has created a unique and different style of music by combining methods of revolutionary innovation, producing an unforgettable sound of music."
"His concerts sell out all over the world."
Alexey Arkhipovskiy's musical talents have often been compared to those of Jimi Hendrix and Niccolò Paganini.
"Alexey Arkhipovskiy is often compared with Paganini or Hendricks, musicians who turned listeners' minds to the new and different possibilities of the violin and guitar," Slava said.
A highly acclaimed modern day Russian balalaika player, Alexey Arkhipovskiy is helping to revive interest in the balalaika.   Because of his unique style, the balalaika is gaining popularity in Russia and abroad, among music enthusiasts and entertainment seekers.
"Free from style and genre frames, Alexey Arkhipovskiy is a must see for everyone," Slava added.
Slava Lunin himself has spent many years working in the entertainment industry as a performer in theatre and circuses, and then later as the director, producer, promoter, coach and artist of the famous Perezvony Trapeze Act, a performance recognised and applauded by pop legend Michael Jackson, and French actors Alan Delon and Jean Paul Bilmando. Through his extensive career, Slava is able to produce and professionally assemble shows that are entertaining, exciting, and fresh.
With countless years of experience in the performance and entertainment industry, Slava and his team live and breathe entertainment and success.  They know how to deliver performances of high quality and Alexey Arkhipovskiy is expected to wow Australian audiences.
"We think Australia will love Alexey Arkhipovskiy.   He has won multiple awards overseas for his incredibly captivating performances and we know he'll be loved here," Slava said.  
"Alexsey Arhipovskiy is Paganini of the Russian balalaika.
"Many ask, how does Alexey Arhipovskiy manage to hold the entire world of music in this seemingly primitive instrument associated mostly with simple Russian traditional folk tunes.
"The answer is skill and passion.  In Alexey Arkhipovskiy`s hands, the balalaika sounds like a harp, a harpsichord, a banjo, a guitar -  all the world's string instruments combined into one.
"Alexey is a must see entertainer and this is a show not to be missed."
Alexey is set to perform in venues around Australia in 2019.   Dates include:
17/04/19 – 8.00pm, Star Casino, Gold Coast
https://www.star.com.au/goldcoast/whats-on/entertainment/live-concerts/alexey-arkhipovskiy

18/04/19 – 8.00pm, Llewellyn Hall, Canberra
http://www.llewellynhall.com.au/events/alexey-arkhipovskiy

21/04/19 - 7:30pm, Melbourne Recital Centre, Melbourne
https://www.melbournerecital.com.au/events/2019/alexey-arkhipovskiy/

23/04/19 – 7.00pm, City Recital Hall, Sydney
https://www.cityrecitalhall.com/events/alexey-arkhipovskiy