Gateway Theatre Drives the Inclusive Arts Movement in 2019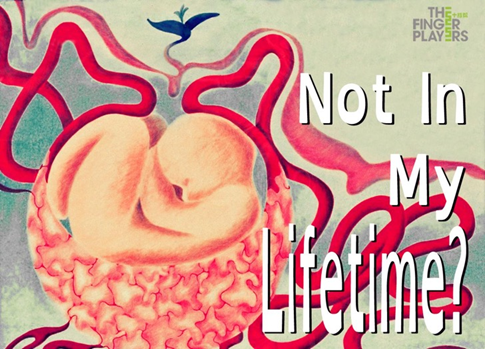 Gateway Academy to roll out two drama-centric programmes for adults with special needs and kids
Active membership in Access Arts Hub and line-up of shows involving disability to spearhead the inclusive arts movement in Singapore
Singapore – Following the bigger push towards making the arts more inclusive in Singapore, Gateway Theatre is stepping up its efforts to make the arts accessible to people with disabilities with new programmes in 2019 and a persistent drive to embrace audiences of all abilities.


2018 saw radical improvements with regards to disability in the arts – Singapore's first festival for artists with disabilities was held in conjunction with the inaugural Arts and Disability International Conference, raising plenty of awareness for inclusive arts access. To top it off, National Arts Council (NAC) launched a five-year plan with a priority of growing audiences, including people with disabilities. Since its opening in 2017, Gateway Theatre has been steadfast in its commitment to engaging the community through the arts and establishing its role as a premier performing arts venue and arts education provider. With a firm belief that the arts enrich lives and should encompass anyone who is open to its vistas, Gateway Theatre strives to give everyone an equal opportunity to engage in the arts.


Gateway Academy's Inclusive Arts Drama Programme for adults with special needs builds on the momentum gained from its pilot 10-session drama programme in 2018 to become a long-term, full-fledged programme aimed at furthering the learning and development of people with intellectual disabilities. In collaboration with Act 3 Theatrics, trainees will learn how to better express themselves through drama techniques such as games, movement and role-playing. Gateway Academy aims to fill the gap for people with disabilities  to continue learning and developing beyond Special Education in Singapore. 


Besides providing education and training for individuals, Gateway Theatre takes on a macro approach to enact change as a core member of Access Arts Hub, a consortium of individuals and organisations with a shared agency to make arts more accessible and appealing for persons with disabilities. As an active member in its subgroups of Venue Managers and Content Producers, Gateway Theatre takes the necessary steps to ensure that their venue and programmes are disability-friendly for those who might feel excluded when watching live performances. This goes beyond installing ramps for wheelchairs – Audio Descriptions are commentaries that allow blind or partially-sighted patrons access to the visuals in the theatre; neurodiverse individuals will benefit from Relaxed Performances that provide a more sensory-friendly environment to allay their anxieties; Signed Performances or Captioning for the Deaf or hard-of-hearing allow them to interpret performances. In 2019, Gateway Theatre will have even more programmes in their line-up with accessibility options.


Says Priscilla Khong, Theatre Director: "Not only is Gateway Theatre a space that welcomes all to engage in the arts, we also strive to help build a more inclusive arts scene. We hope that our key role in Access Arts Hub will let us reach out to a wider community whose voices need to be heard, in terms of challenges in attendance and participation in the arts."


This year, Gateway Theatre will be co-presenting Not In My Lifetime? with The Finger Players in their first arts and disability show and entering a partnership with Project Tandem to present Making A Stand – an artist-with-disability-led show. Gateway Theatre continues to enrich young minds through the arts with their kids-centric activities, including the launch of Gateway Stage Kids on 2 March 2019, a speech and drama programme also in collaboration with ACT 3 Theatrics, whose director R Chandran founded Very Special Theatrics – an inclusive, semi-professional performing company for people with special needs.


On 16 February 2019, Gateway Academy is holding an Open House with trial classes for those interested to get a taste of what the speech and drama programme offers and be a part of Gateway Theatre's community-building efforts in 2019.


For individuals or organisations wishing to give to the Inclusive Arts Drama Programme, please contact Gateway Academy Limited at +65 6819 0775.
To register for the Open House, click on this link: https://kidsopenhouse.peatix.com/
For more information on Gateway Stage Kids, please call +65 6819 0776 or email hello@gateway.sg
Please refer to Annex A for information on the Inclusive Arts Drama Programme.
Please refer to Annex B for information on Not In My Lifetime? and Making A Stand.
Please refer to Annex C for information on Gateway Stage Kids and the Open House.

About Gateway Theatre
Opened in July 2017, Gateway Theatre, Creative Arts Spaces is a fully equipped, multi-theatre complex located at Bukit Merah. Whether it is drama, dance, music or visual arts, the Arts are truly at home at Gateway Theatre. Gateway Theatre supports homegrown works and talents of all cultures. They are constantly on the lookout on how they can create new works of art, or help artists do so; and are also interested in devising new ways of using and transforming their spaces for creative purposes. Ultimately, Gateway Theatre hopes to be a space that allows artists to explore their creativity; and also one that encourages the public to explore their imagination. Please visit them at their website for more information: https://theatre.gateway.sg/
Annex A
Inclusive Arts Drama Programme
Gateway Academy has been working together with ACT 3 Theatrics to run a pilot 10-session drama programme for adults with intellectual disabilities and the results were wonderful[1]. In the pilot programme, drama techniques such as games, movement, and role playing were used to teach good self-image, expression and articulation. 
The Special Education System in Singapore provides education and training up to the age of 18, but there is little opportunity for continued personal development beyond that. There are limited places for training and enrichment, especially if they are not suitable for vocational training.
Gateway Inclusive Arts Drama Programme was initiated to help further learning and development for people with intellectual disabilities and, hopefully, to add to the quality and fullness of their lives. 

In 2019, Gateway Academy will extend the Inclusive Arts Drama Programme to run on a longer-term basis, and impact the trainees more significantly. They will learn more about emotions and self-expression, while continuing to practise the skills picked up in the pilot program. 
Annex B
About Not In My Lifetime?
Playwright: Alvan Yap
Director: Tan Beng Tian
Dramaturg: Faith Ng
Performers: Inch Chua, Evelyn Chye, Myra Loke, Ong Kian Sin, Nix Sang
Sound artist: Danial Bawthan
Show dates: 5 – 17 March 2019
Have you ever had a dream? A vision? An aspiration? Do you have a burning passion for that dream/vision/aspiration? What happens to that passion when things do not go your way? Will it turn into a puff of smoke and disappear into thin air like when water is poured onto a pile of glowing red charcoal? Or will it simply simmer like the magma writhing under the surface of the Earth waiting to erupt?
With a team of artists of different disciplines (educator, playwright, singer- songwriter, actor, puppeteer, facilitator and hip-hop dancer), Not In My Lifetime? takes a candid look at the social issues and politics pertaining to the road less trodden – Special Education.
The show will be performed with English captioning for the hard of hearing and deaf. There will also be audio descriptions for the visually challenged and blind.
About Making A Stand
Residency and Professional/Content Development

The residency offers an exciting exploration of theatrical possibilities, combining physical and visual theatre with visual/signed, spoken/projected languages and audio description


Residency Outcome: Non-ticketed Showcase

In unconventional spaces at Gateway Theatre, emerging artists will perform their short solo pieces revealing their lived experience of making a stand (or not) through the theatrical formats of either an anecdote, a lecture or confession, or a combination of all. This could also be framed as a one-on-one experience or small guided tours, either site-specific or with travelling involved around the premises. These solos have been developed in 2018 but might shift, refine, alter slightly or completely, contingent on the constant workshopping and creation process during the residency.
Verbatim Tapestry (of Community Voices)

A script interweaving verbatim voices from Deaf and disabled persons, capturing the 'shining moments' from the interviews conducted with them. This tapestry would be performed by an ensemble of emerging artists in a proscenium setting, to reveal different themes and provide engaging and diverse viewpoints from the community.
Annex C
Gateway Stage Kids
Gateway Academy, in collaboration with ACT 3 Theatrics, is starting a kids speech and drama programme for kids between 5 – 9 years old where they can engage in drama games, conceptualise scenes/stories centred around a theme or subject, and work towards a performance with costumes, props and sets, to an audience comprising of their families. The course will run in terms of 7 weeks, starting on 2 March 2019.
Drama allows children to practise using their imagination, and expressing themselves. In doing so, they gain confidence in movement, creative expression and communicating with others, all while having lots of fun!
This programme will help to build the child's:
Confidence – public speaking, sharing ideas, communicating in groups
Creativity – Imagination, lateral-thinking, critical-thinking
Compassion – empathy towards others, team work, broaden perspectives
FIND OUT MORE AT GATEWAY ACADEMY'S OPEN HOUSE!
To find out more and get a taste of what the programme is about, Gateway Academy is holding an OPEN HOUSE with TRIAL classes on Saturday, 16 February, from 10am – 12noon. Registration fee is only $5.
Participants will watch a short play by the trainers and break into groups for theatre games and try out their skills at acting. Parents are given an opportunity to talk to the trainers should they have any questions about the programme.
The 7-week speech and drama programme starts on 2 March. Sign up by 18 February to enjoy the 15% Early Bird discount.
Kids Speech and Drama Programme, Saturdays, 10am – 11am: 
Module 1: 2 Mar – 13 Apr
Module 2: 27 April – 8 Jun
Module 3: 6 Jul – 17 Aug
Module 4: 31 Aug – 12 Oct
Module 5: 26 Oct – 7 Dec
Early Bird (ends 18 February): $224/module (7 sessions)  
Regular Price: $ 266/module (7 sessions)
[1] Participants' responses were measured over the programme, By week 7, 13 out of 16 participants had shown improvements in the following areas:
Expressing correct body language in scenarios
Speaking at appropriate volume
Ability to show respect to others
Ability to listen to others
Ability to engage in an activity without the need for prompting
Confidence of standing posture 
Checking himself/herself for basic grooming
Maintaining eye contact
Pacing