Taurua takes out Coach of the Year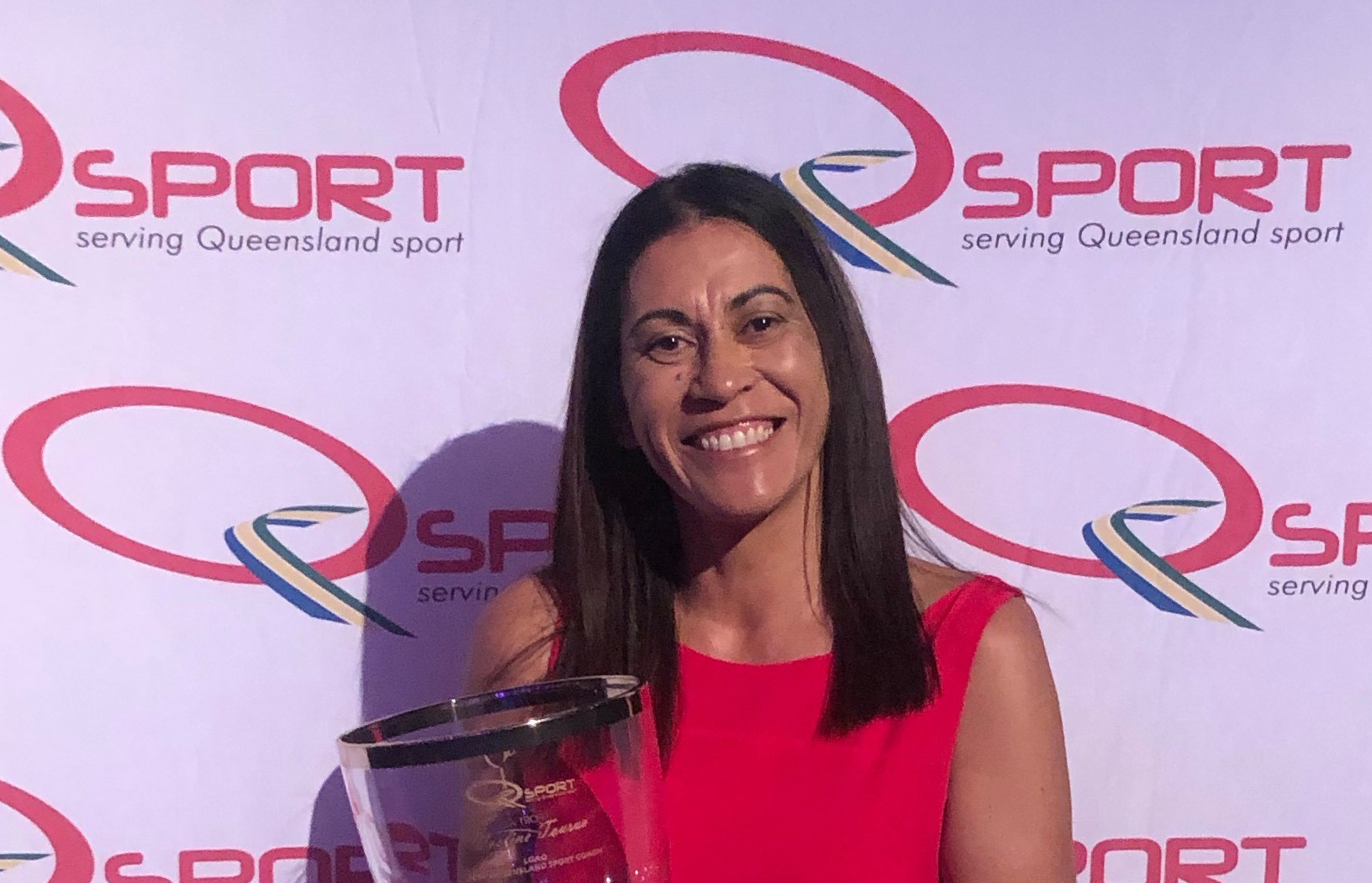 2018 Qsport Awards
Sunshine Coast Lightning Head Coach Noeline Taurua has taken out a prestigious accolade at the Qsport Awards, winning Sport Coach of the Year at the awards evening held in Brisbane on 28 November.
Taurua – who also holds the esteemed position of New Zealand Silver Ferns Head Coach – led Lightning to back-to-back premierships in 2017 and 2018.
Lightning CEO Danielle Smith praised Taurua's coaching abilities and her commitment to building a welcoming and cohesive Club culture at Lightning.
"Noeline has a rare ability to bring out the best in the people around her and I think that has been a key element of the team's success on court this year.
"She takes a very holistic approach to coaching and has been instrumental in fostering an environment where our athletes feel comfortable expressing themselves and testing their abilities.
"Few people have such a strong track record in coaching excellence, with the 2018 grand final marking close to 20 finals appearances throughout her career.
"We are incredibly proud of Noeline and can't wait to see where she leads our players in 2019."
Taurua said she was humbled to be recognised for her contribution to the Club throughout 2018.
"I don't think anyone could have predicted when Lightning was established in 2016 that we'd go on to become reigning champions in the first two seasons of Suncorp Super Netball," Taurua said.
"We're incredibly proud to be the only elite sporting Club in Australian history to have won back-to-back premierships in the first two years of operation and it's a part of our history we'll always treasure.
"To see our team out-perform Clubs that have been in operation for decades was a true testament to the players' skill, hard work and passion and it's great to have such a dedicated group of athletes to work with.
"It's been a massive year for Lightning and I'm hugely grateful to Assistant Coach Kylee Byrne and the talented team of high-performance staff who have been vital to the Club's success."
Sunshine Coast Lightning was a finalist in four Qsport Awards categories and has also been nominated for the Best Sporting Moment in the 2018 AIS Sport Performance Awards (ASPAs).
To find out more about the Club, please visit www.sunshinecoastlightning.com.au or vote for Lightning in the ASPAs at https://aisawards.abc.net.au.