9 Electrical Home Improvement Ideas For Homeowners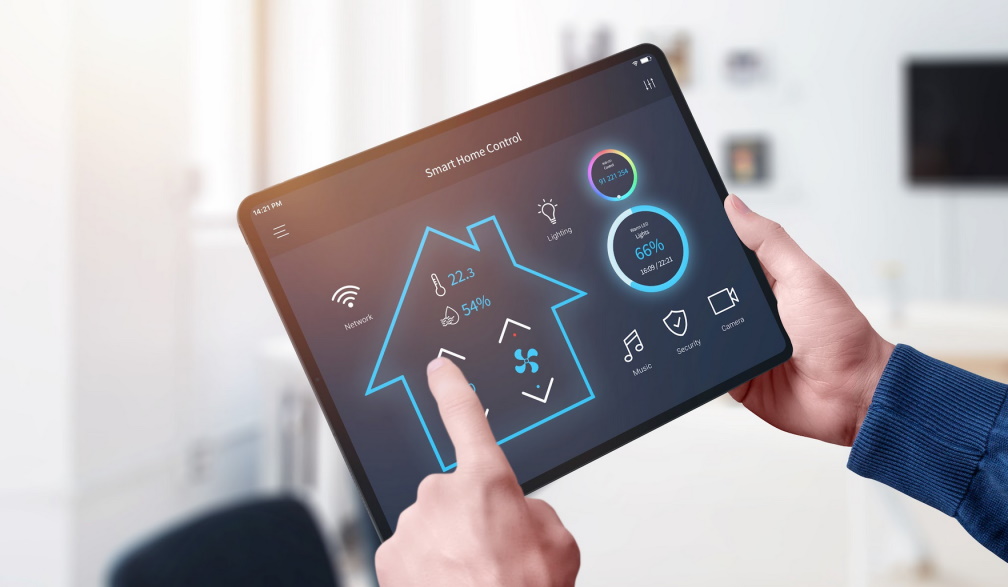 Electrical upgrades are essential and beneficial, whether renovating your house or upgrading an old home. Electrical upgrades increase usability and functionality, ensuring that it equips your home with all the recommended safety measures, which in turn raises the value of your property.
A home with a poor wiring system can be a potential hazard to human safety, leading to problems such as electric shocks, fires, blackouts, power surges, and repeated tripping of circuit breakers.
As a homeowner with a keen interest in upgrading your electrical system, the following guide might help you out:
1. Receptacle And Outlet Considerations
There are numerous options you can choose from when installing power outlets. You can consider swapping out traditional outlets with ones that are convenient to install, such as built-in USB adapters, fire safety Arc-Fault Interrupters (AFCIs), and tamper-resistant receptacles and outlets.
Installing receptacles that help in the efficiency of your high-energy appliances can also be an excellent electrical upgrade. However, it would be best if you consult a professional electrician to advise you on the perfect receptacle that can accommodate your specific appliance.
2. Upgrading Your Electrical Panel
If you're looking for an electrical panel upgrade, you can research online for home improvement services near your area, such as electrician inner west that can provide you with cost-efficient and safe home upgrades.
Modern homes require modern technologies, which is why upgrading your electrical panel will provide better services at home, with enough energy to handle the increased demand required by the modern household, such as state-of-the-art washers and dryers, refrigerators, microwaves, dishwashers, and electronic gadgets.
Upgrading your home by replacing your old appliances with smart ones can improve the value of the property. Installing smart features allow you to control your appliances remotely. 
Some of these smart technologies that you can install in your home include thermostats, alarm systems, cameras, doorbells, remote-controlled blinds, and switchboards. Upgrading your switchboards to smart home automation will help you monitor and operate your home's electrical system anytime, anywhere.
Ceiling fans help in air circulation in the room. It's one of the best home improvement ideas for homeowners. As well as serving as light fixtures it also enhances home décor.
A ceiling fan doesn't actually lower the room temperature it circulates the air needed in the room creating a more comfortable home. While installing a ceiling fan you should consider the size and shape of the room in order to achieve what you want, and provide the right evaporative cooling in the room.
Most homes have many devices that require power for activation, such as computers, laptops, tablets, and mobile phones. Installation of a charging station is an electrical upgrade that allows your phones, tablets, and other hand-held devices to always stay on. 
A charging station also allows these mobile devices to be in one place while charging, rather than plugging them in different areas of your home.
Good lighting helps stabilize the rhythm of your home, improving your overall mood and also contributing to a good night's sleep. A good lighting fixture can aesthetically enhance the ambiance of old rooms. It helps to reduce stress and significantly contributes to people's sense of well-being.
Installing modern light switches in your home helps you control the lights easily. There are many options to choose from when it comes to light switches, such as 4-way, 3-way, sliders, different size switches, multi-locations, dimmers, and remote-control lighting.
 7. Updating Electrical Wires
In upgraded structures, old wiring tends to be a safety hazard. Most gadgets with advanced technology demand quite a lot of energy, which might end up overloading the old wiring system, and can cause fire accidents.
Accordingly, you should upgrade your wiring system for more efficient use of modern appliances without the worry of overloading your electrical system.
In recent times, Ground Fault Circuit Interrupters (GFIs) have become a crucial upgrade to most homeowners. These GFIs tend to create a safer environment. When an outlet gets in contact with moisture, GFIs instantly switch of instead of tripping your breakers, thereby preventing electrical shocks and fires.
GFIs are crucial improvements that a homeowner should consider installing when upgrading their electrical systems.
9. Installing Backup Power Sources
Backup power installation is an upgrade that ensures you have power in times of blackouts that might arise from storms and hurricanes. Installing backup generators or solar panels connected to solar batteries allows your home to be fully powered when power from the grid goes down.
The Take Away
When considering home renovations or house remodeling, it's important to check the wiring and electrical equipment. Upgrading the electrical system in your home improves your quality of life and provides extra security and safety for you and your family. The outline above can guide you through when upgrading your electrical system.