Bored From Your Existing Window? Here's What You Can Do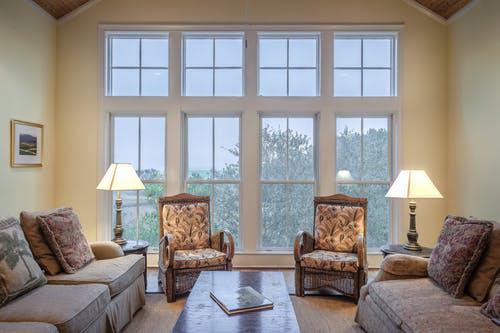 When you are in the middle of a home building project, there are a lot of things to consider. From the floors to the walls of your house, everything needs to be carefully planned. One such structure in the home is your right old window. The windows you see inside any house are ordinary, meant for letting light and wind in. But this does not mean that they cannot be used as an appealing accessory. Whether it is your living room, bedroom or the back kitchen, the windows can have a significant impact. To make to break your house design, ask your designer or carpenter to take a look at the dull windows. So, what can you do to change this?
Not only do you have to change the look of your existing window, but you also need to make sure it is functioning. While you are trying to beautify your home, you have to look at the efficiency of the windows. The thermal performance, light availability and overall design are some key factors to look at. Whether you are looking to replace, or redo, here are some things you can do with a boring window.


What to Consider for Your Window
When looking for new windows or trying to enhance old ones, you will come across many options. From a range of styles and budgets, the kind of selection you made depends entirely on your preference. All designs will serve their own purpose and function within the home. Furthermore, each type will also come in its price package. You will also have to take into account the installation process and have some additional information provided by an expert. Here are some different things you will have to look at for your windows to make them look more open and inviting:
The design which will give your windows either a classic and traditional look or something contemporary

The style, which includes the kinds of casements and frames the windows come in

The material, which needs to be durable and budget-friendly

The glazing, which will take a direct look at thermal performance and energy efficiency.

Fun Things for Your Boring Windows


Replacement Windows
One of the significant decisions you can make as a homeowner is replacing your windows. You can only change the frame or the operative means of your window. The best decision is speaking with an installer and taking their professional opinion. They will list out the different features that you may need to replace, such as:
Frame types

Glazing aspects and solutions

Fillings and spacers for gas

Types of operations


Plantation Shutters
You can add timber plantation shutters to your existing windows. They act as a brand new treatment that is both stylish and visually appealing. Whether your home is more traditional or has a modern setting, the shutters will work with them. They also won't be restricted to a singular room and can look good in bedrooms as well as bathrooms.


Colourful Frames and Mullions
When you take a close look at the architecture of your home, you will be able to change up the frame of your windows. You can opt for mullions as well as frames that give an extra look to your home. The colour that you eventually select will make an impact on the entire house. It does not matter if you have wood or metal frames. This is because you can choose the factory colours that come with them. It is advised to take the help of a paint professional to apply these changes if you want a job well done.


Custom Windows
You may have some standard window options near some space. To spruce up this already existing location, you can customize your windows. This means taking the help of a carpenter to craft the perfect window for your space. Then you can get it properly installed with accurate tools and measurements. The cost of these custom windows is negotiable, depending on size and quantity. So, even if you are working on a budget, you can modernize the look of your space with some personalized solutions.


Material
When you have some excellent windows, but they still look boring, what can you do? A good step is looking at the frame material of all your windows. Fibreglass is the one most sought after, but you can choose other ones based on your liking. Wood frames are pricey, but they look sleek and elegant in the home. You can even go for vinyl or aluminium exteriors for added protection and can avoid painting hassles. Whatever you pick, make sure it does not limit the ambience of your home.


Adding More Ventilation
Windows are mainly designed for ventilation purposes. If your windows are not allowing the proper movement of fresh air into the home, it is definitely time for a change. What you can do is select a window for its function more than appeal. Even if it is not attractive, there will be nothing boring about a window that does the job right. All rooms need operable windows which can be open or closed according to will. Ensure that there are no fixed windows in the rooms where most people stay and speak to your installation team about your needs.


Conclusion
If you are dealing with some boring old windows, you can follow the given tips to make them more interesting. While the primary function of your home windows is ventilation and lighting, there is no reason why you cannot make a change. Try to match the look with the kind of house you have and see wonderful results.