Top Tricks To Make Your Home More Chic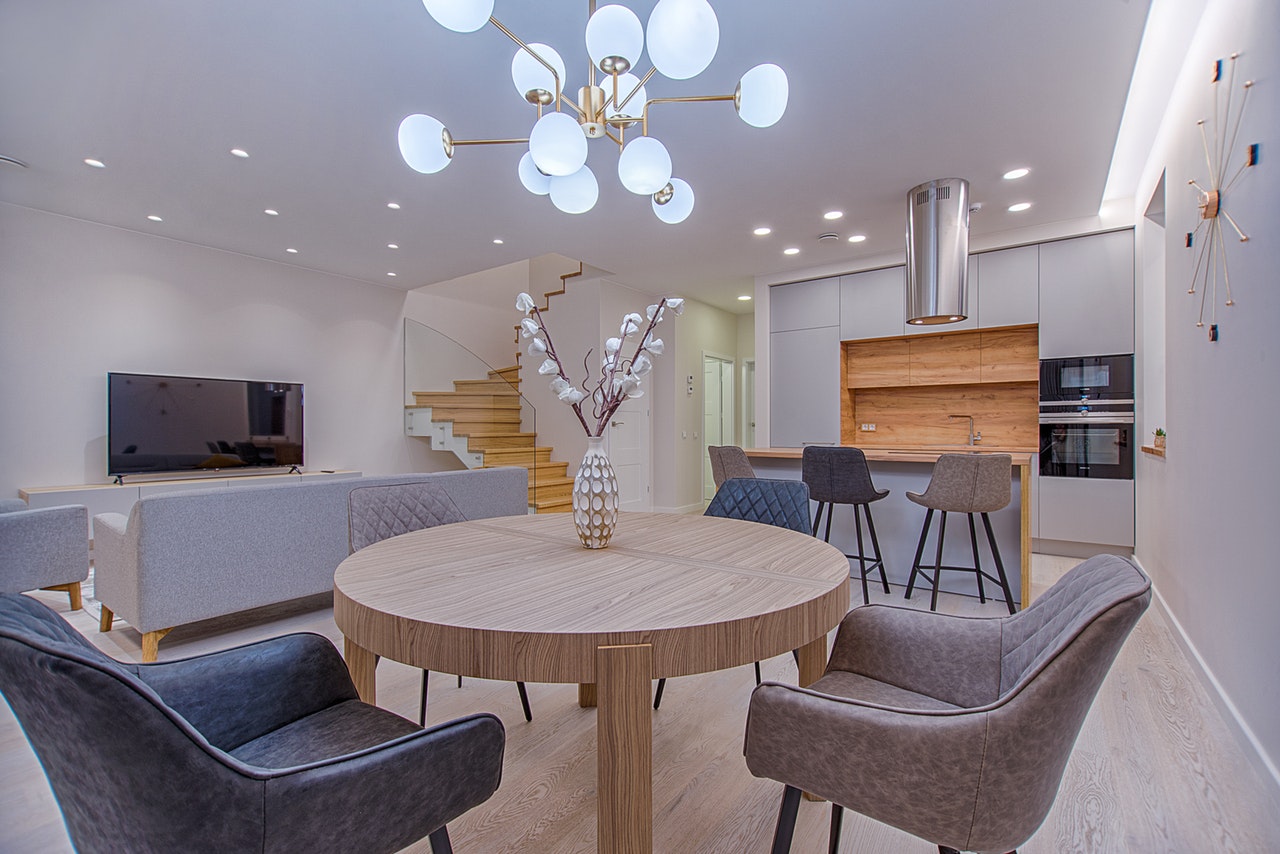 Having a functional home is what most of us really need, but if you really want to feel happy and comfortable in your own space, having a chic home is a must. Well, not really a must, but there are certain elements of decor that you should have if you want to feel good every time you enter your doorstep. Read on to find how these tricks will help you make your home more elegant.


Know what you want
The worst home decor mistakes come from people who like everything, and therefore, buy every item they seem and like. Maximalism is making a comeback, but there are certain things you need to be careful about if you want to keep the fine line between chick and kitschy. So, before you buy anything, try to envision a place for it first. Is it a top shelf in your living room? A quiet corner next to your recliner armchair? Buying everything because it looks elegant or fancy won't make your home look chick. Instead, it'll look messy and crowded, which is something you definitely want to avoid.


Add a colorful rug or two
Rugs can make or break a space, especially if you have a small room that needs a glorious focal point. Having more than one rug can make big space come to life, so if you feel like combining different styles, sizes, and patterns, just make sure they work together. For example, mixing different textures and patterns can be tricky, but you can pull it off by matching complementary designs. If you decide to mix various patterns, add a neutral element that has something in common at least with one rug. That will create a sense of integrity and make it all look well-connected.


Have an accent piece of furniture
Having a stand-out piece of furniture can create a focal point in your home, for example, a bit heavier coffee table will add a sense of familiarity in your living room. There are different furniture pieces that you can add, such as an iconic egg chair by CHICiCAT, that has been a home decor must-have for many years. The great thing about this chair is that goes well with minimalist, but also with maximalist home decor. Other furniture pieces that you can consider are a modern wingback armchair or luxurious sofa that will steal the looks of every visitor that comes to your house.


Get some houseplants
Home plants are known to enrich the space and make it come to life. Aside from looking good, they have numerous health benefits, so if you don't have any, you should definitely consider getting some. In case you're worried about having to care for them, you can always opt for low-maintenance plants, such as cacti, Chinese evergreen, fiddle leaf fig or yucca. Aside from looking gorgeous, these plants are literally impossible to kill, so if you don't have experience in taking care of houseplants, these are definitely a great choice for a beginner.


Declutter, of course
Decluttering is the first big step you need to do if you want to improve your living space. Having a lot of books and documents lying around can have its charm, but still, everything looks much better when it's at least a bit tidy. If you're a laid back type, there are some genius ways to hide the mess or at least, make it manageable. But, it's still recommended getting rid of all the stuff you don't need so you'll avoid unnecessary mess. If you feel like decluttering's too much work, ask friends and family to help you out. That way you can have a fun family activity while also cleaning your home. Having less stuff cramping your space can make your home look more elegant and upscale.
Finally, we all have different ideas of chic, so if you feel like you want to add something that uniquely reflects your personality or interests, feel free to do so. Instead of an expensive painting, you can frame a world map or your favorite movie poster. The possibilities are endless, so play with different styles and ideas until you find something you genuinely like.