6 Treatments to Reduce & Eliminate Chest Wrinkles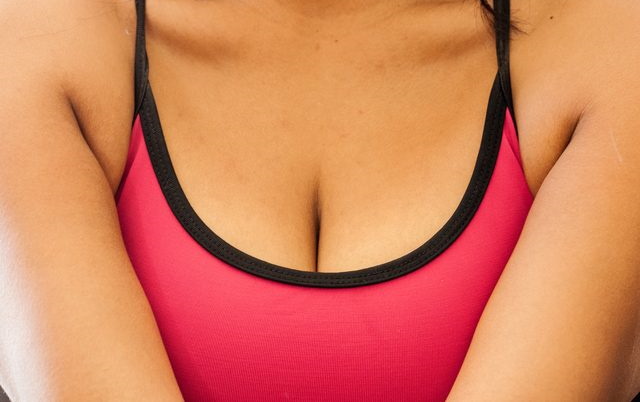 When it comes to skin care, many people place a greater emphasis on the face than on other regions of the body. While this is understandable, it does not negate the fact that other regions of the body require attention as well.
Aesthetic flaws in key body regions, such as your chest, might detract from your overall appeal. However, care for these places can be complex, but not impossible, because the skin around this area is affected by a variety of circumstances. These factors include sleeping in the improper position and being exposed to UV rays.
Various skin treatments, similar to facial treatments, can be utilised to repair aesthetic flaws such as chest wrinkles and fine lines in the décolletage area of the chest. These treatments will give you the best-looking décolletage skin possible. This article discusses the most effective therapies and what you should know about them. Please read all the way to the end of this post to learn more intriguing facts.
Wrinkle Treatment for the Décolletage to Reduce and Prevent Chest Wrinkles and Fine Lines
The following are some of the top décolletage wrinkle treatments for reducing and preventing chest wrinkles and fine lines:
Chemical peels: these are a type of treatment that can be done at home or by a dermatologist. Chemical peel pads or exfoliation are used on the afflicted area. The pads include a gentle acid formulation that aids in the elimination of dead skin, such as lactic, glycolic, salicylic, or trichloroacetic. Chemical peels are inexpensive and should be applied according to rigors instructions.

Dermal fillers: This procedure is used to repair wrinkles and fine lines on the face. To achieve smooth and firm skin, dermal fillers are injected into the décolletage areas. The effects of these treatments can persist up to six months.

CO2 lasers: This therapy is effective for a long time and should only be done by a dermatologist. CO2 laser beams, which are employed in DOT therapy and Cool Peel, stimulate the body to develop new and healthy skin tissues by forcing away old skin tissues. It can also be used to eliminate scars and acne from the décolletage area, resulting in smooth skin.

Microneedling: skin needling employs microneedles to stimulate fibroblast cell development in the décolletage area by boosting quick collagen and elastin production, resulting in firm, smooth, and healthy-looking skin.

Anti-aging creams: The issue with this treatment is that it might be difficult to identify high-quality anti-aging creams due to the abundance of creams that claim to be anti-aging creams. Paying attention to the ingredients in anti-aging creams is a good way to recognise genuine and high-quality products. Vitamin A-related compounds can be found in high-quality anti-aging lotions. Quality creams, on the other hand, deliver exceptional effects in the reduction of wrinkles and fine lines.

Micro-fat grafting: This is a high-risk procedure that involves transferring fat from the abdomen to the chest to smooth out wrinkles and fine lines.
Conclusion
There are numerous other ways and treatments available for minimising and avoiding wrinkles in the chest area. However, choosing a treatment method can be difficult because the skin of the décolletage might be sensitive and may not respond well to certain treatments. The therapies mentioned above, on the other hand, are the most effective at reducing and preventing chest wrinkles and fine lines.