Can Transcranial Magnetic Stimulation Help Me?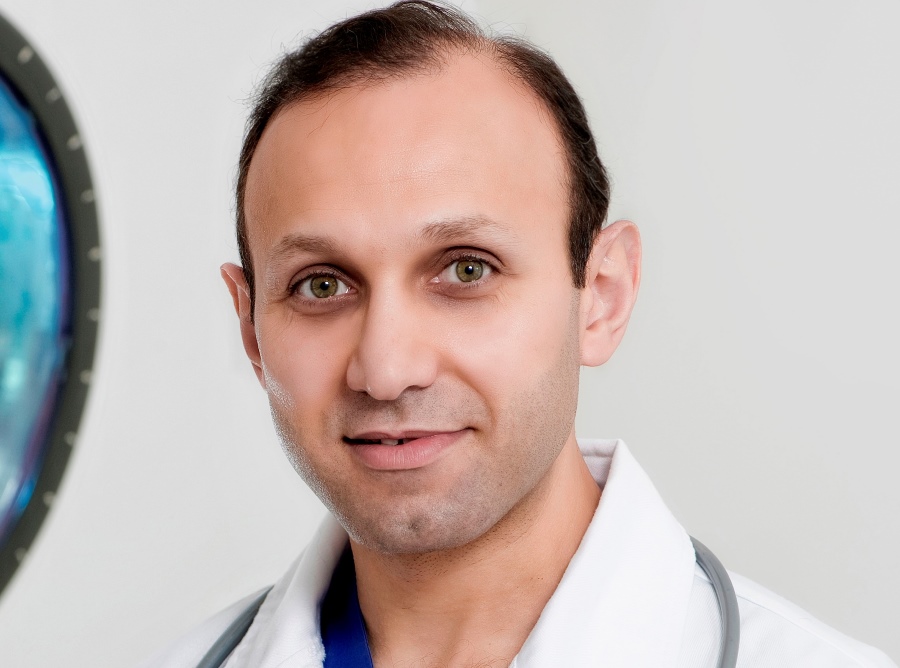 Depression is a very common cause of disability, but typical treatments like antidepressants and psychotherapy don't work for everyone - patients may not see an improvement in symptoms or might not be able to tolerate the side effects of medication.
Transcranial magnetic stimulation or TMS is a procedure that uses non-invasive magnetic fields to improve depression symptoms. This procedure is mainly used when all other depression treatments fail or are ineffective.
During the treatment, a specialist delivers repetitive magnetic pulses with the help of an electromagnetic coil. The process is painless and stimulates the nerve cells around the brain that control mood and depression.
The idea is to activate those brain regions that have since experienced a decrease in activity due to the depression. The repetitive stimulation process triggers brain function and, in the process, eases depression symptoms while improving mood.
How to perform TMS
Techniques may vary from one expert to another. But the treatment will always be performed in a medical clinic, meaning it's an outpatient procedure. First, the TMS physician removes things like jewelry and others that are sensitive to magnets.
Depression is caused by reduced activity in specific areas of the brain (prefrontal cortex). The area is responsible for appetite changes, low energy levels, and depression symptoms.
What to expect during the TMS treatment
The technician places ear-plugs in your ears to minimize magnetic impulses sounds. You are directed to have a seat in a comfortable chair. There is no anesthesia so expect to be awake throughout.
If it's the first session, the physician will measure your head to know where to put the magnetic coil and to personalize the TMS machine settings.
The technician places an electromagnetic coil on your head and then starts the stimulation process.
Expect some clicking sounds as the TMS machine releases magnetic impulses. Also, you will experience some knocking or tapping sensation under the magnetic coil.
TMS depression treatment lasts roughly 30-60 minutes. You can drive home after the stimulation or continue with your work schedule.
You will need to continue with the stimulation five days a week for the next 4-6 weeks. However, the length of treatment mainly depends on how you respond and your specific condition. For most people, 6-weeks is enough time to show significant improvement.
What is the success rate of TMS depression treatment?
TMS therapy is a proven treatment for depression, with the success rate being around 30-60%.
When is TMS used?
First, a doctor recommends psychotherapy and antidepressants. When those treatments fail, then they may recommend TMS.
Good candidates are those who have no negative side effects from antidepressants, after using them with no results. Also, young people are ideal candidates because they are more likely to have adverse effects from using antidepressants.
Who should not try TMS therapy?
If you are suffering from depression and other treatments have failed, the treatment may suit you. However, it's not recommended if there is metal in your head. The metals include; electrodes, deep brain stimulators, brain or neck stents, bullet fragments, metal plates, aneurysm clips, permanent piercings, or cochlea implants.
Also, people with a history of seizures or epilepsy are advised to avoid the treatment.
Are there side effects?
Yes, although they are uncommon. Side effects may include mild headaches, sleepiness, tingling, lightheadedness, facial twitching, scalp pain, and neck pain. Headaches and feeling lightheaded go away after a few TMS treatments.
Are there other benefits of TMS treatment?
Research studies have found TMS therapy to be beneficial in treating other conditions besides depression. These conditions include obsessive-compulsive disorder (OCD), anxiety, PTSD, and stroke rehabilitation.
Final Thoughts
Transcranial magnetic stimulation alleviates depression symptoms and has benefits for other disorders such as anxiety, OCD, stroke, and PTSD. Speak to your doctor to know if you are a good candidate for the therapy.

This is general information. Obtain specific professional medical advice for your own circumstances.