10 tips to improve your eyesight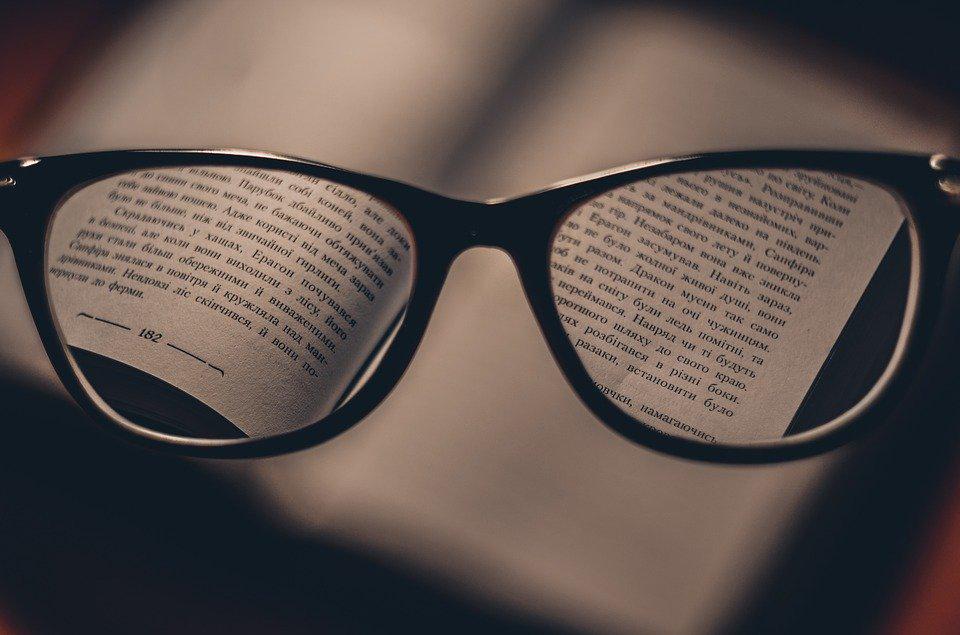 You use your eyes almost all the time, except while sleeping. We're introducing certain visual habits to you that will help to relieve stress from your visual system. It does not take a lot of time. You just need to learn how to use your eyes and mind.
Some of the ten visual habits will help your eyes to function efficiently. These actions will help you to have a better vision, and you will better understand what you see. You can safely drive the car and normally see almost any situation. If you are reading with your power glasses, you can read normally but cannot see anything except your context. If your eyes are weak, you can buy contact lenses online in Australia.


Blink regularly
The eye gets clean and moisturized in every blink. If you are in a relaxed position, then blink 10-12 times in a minute, or once in every 5 seconds. But some people who can't see clearly and tends to keep their eyes open widely, that can cause tension and fatigue in their eyes.
Do not forget to blink in every 3-5 seconds. Of course, you won't keep a stop-watch in your hand all day. If you achieve more effort of regular blinking, you feel your vision better after some time of this action.
Flutter blinking is an exercise that you can perform any time in a day when you notice that you are looking at something and you feel tension and fatigue in your eyes. After completing this exercise, you can blink easily and quickly 10-20 times. If you feel the tension in your eyes, temporarily close them and rest them for a minute. After this, a flashing blink will help you keep your eyes moist and relaxed.


Use peripheral vision.
When you focus on an object, the eyes also receive information from the side of the outlying consciousness. That is called peripheral vision. A relaxed and balanced vision allows both central and peripheral vision to work in an organized and coordinated manner.
Visually weakened people often focus their vision too much on one subject causes mental fatigue and tension on the vision. Always try to notice everything that comes into your vision.
Move your eyes and change your focus.
Keeping your eyes wide and not blinking is one of the most common bad habits of visually weakened people. Moving your eyes and constantly looking from a close object to a distant object can improve your focus strength. Constantly moving eyes can scan the things so quickly that they send 60-70 images to the brain every second! Constantly imperceptible eye movements are an integral part of a good vision.
Of course, you cannot consciously move your eyes so quickly, but you can relieve eye strain more often by changing the focus and attention. This will allow your eyes to relax more.


Do not fall into a trance
In this context, the trance we mean any mental activity which is associated with the creation of visual images. For example, when a person is completely absorbed in his thoughts, but suddenly his eyes open.
There is nothing wrong with creating imaginary images, but if it becomes a habit, it can negatively affect the state of vision.
And that's why. When you close your eyes and imagine that you are looking at a distant object, your eyes change focus. This habit can cause low vision.
Among the schoolchildren, the proportion of glasses is increasing on them. Why? Most of the time, they dream about what they will do after school, while their eyes try to focus on the blackboard. The imagination of distant objects can be harmful to your vision.
Teach your children this and help them maintain the vision with which they were born.


Good diet
A good nutrients diet can also help to improve your vision, such as carrot juice, whole carrot, baked sweet potato, pumpkin soup.
Green
Green vegetables are great for eye sights like Kale, spinach, Swiss chard and orange bell peppers.
You can try this recipe:
Use Kale and Spinach in juices
Make a delicious healthy snack with Sliced Bell Peppers

Omega-3
Omega 3 Supplements can work, but it's better to have some natural sources of Omega3 that are salmon, Mackerel, Sardines, and Tuna, Tofu, Walnuts and Chia Seeds.
Nourish your eyes and give them rest
Sunlight nourishes the body. Under natural light, the eyes see well. If you spend most of the day in a room with artificial lighting, this can cause serious consequences for vision and health in general.
To get the necessary amount of natural light for the body, you must spend at least 30 minutes a day in the fresh air without glasses and contact lenses. Glasses and lenses resist the good part of the sunlight. We recommend using sunglasses only on the beach or similar places.
Recently, there have been concerns about the destruction of the ozone layer and the negative consequences of too much solar radiation. It is not harmful to stay in the sun, but the appearance in the sun after a long break. For example, after several days of sitting in four walls in artificial light, Of course, it will reduce the limit time for sunbathing and other extreme ways to stay in the sunlight. For good health, it is very important to spend at least a little time regularly in the sunlight.
Lenses and spectacles
If you wear glasses or contact lenses, your eyes get addicted and can cause impairment of your vision. Such visual impairment is due to many reasons. You can avoid it by not using the lenses and glasses.
If you are short-sighted, you will not be able to read the bottom line of the optometric table. But you can read the eighth or ninth line.
Stay relax and normal posture
Violations of posture and physical stress are also associated with visual problems. So, it is very important to learn how to relieve stress.
Vision depends on the tension in the body, especially in its upper part, the chest, shoulders, neck and face. Remember to relax your forehead, shoulders and jaw. This will facilitate and accelerate the process of supplying the visual system with oxygen and blood.
In addition, any form of cleansing the body, especially the circulatory and lymphatic systems that help to remove toxins from the body that resist vision improvement.
Take full breathe
About 30% of the oxygen we breathe enters in the muscles, nerves, and brain centres of the visual system.
Pay attention to what happens when you are passionately engaged in something or too stressed. Your breathing, as a rule, becomes less deep and loses its rhythm. This can cause the unfocussed vision.
It helps your eyesight to Breathe deeply and rhythmically. In addition, it relaxes your body, helps you focus, and also relieves eye strain and fatigue.
Any aerobic physical activity like swimming, running and walking helps improve vision. Do exercise whenever possible without glasses and lenses.
Look openly and honestly
Of course, such a perception of reality enhances the sense of security. But in most cases, we face troubles. Problems and negative emotions will remain within us until we address them directly and deal with them openly and decisively.
Develop a willingness to look openly and honestly at difficult situations and problems. Here, you can learn more about the ways to improve your eyesight.

Conclusion
You see some great tips above, and I hope you have learned a lot with this. You must do exercises for your better vision. You can also improve your eyesight with a good diet and nutrition.