TIPS TO CHOOSE THE BEST STYLES AND TRENDS OF JEWELRY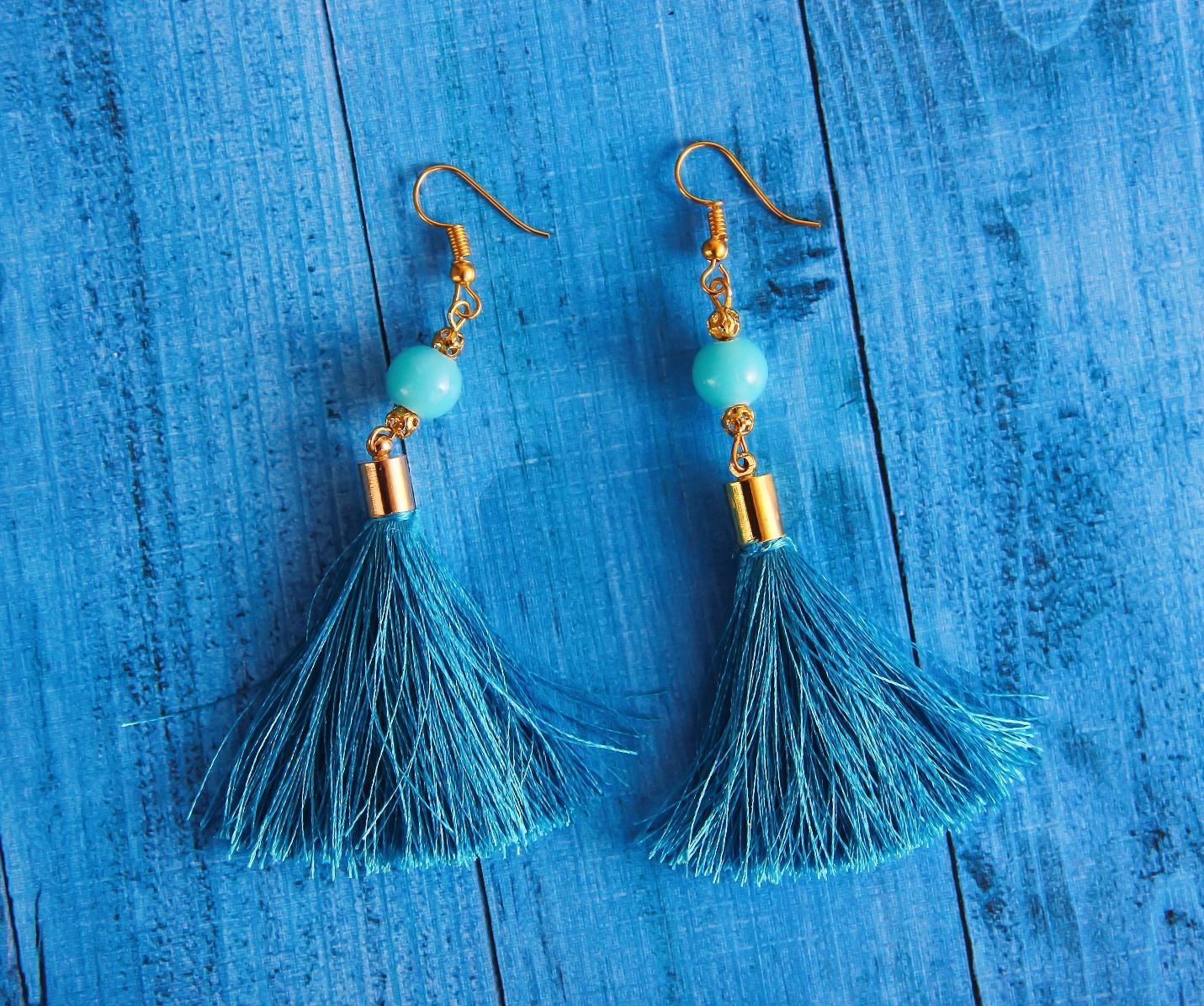 Talking about ornaments is the ultimate craze of women which they love to wear to enhance the beauty their neck, fingers, ears or hands. Their love for jewelry is unexplainable and for some women regard it as a status symbol. Various types and styles of ornaments are there to enhance the beauty of a woman like the bohemian style jewelry, traditional or ethnic style, etc. Everyone has their way to select jewelry for themselves as some people opt for the ongoing trendy rings and earrings, while some do the selection based on their tradition and culture so they mostly go with the old style ornaments. Well, the style and trend of jewelry were different and unique in every age, like in ancient times people loved to wear Art Nouveau jewelry that was from 1895 to 1915, as the world modernized things got changed as well as the mindsets and likes and dislikes of people also emerged and they moved to the retro style. Talking about this era, everyone has their style and fashion, some people follow the latest trend while a few want to keep that vintage vibes alive so they go with vintage one.

Personalities having the royal background love to maintain their legacy and this is the reason why they prefer estate jewelry over the contemporary style. As this is the modern world, everyone has the right to follow their heart and choice, we cannot restrict anyone but we can share a few tips that would be of great help if you want to select the best trendy style jewelry for yourself or your loved one.
WAYS TO CHOOSE THE BEST TRENDS AND STYLES OF JEWELRY:
Everyone loves to wear jewelry but we must know that whatever jewelry we select, it must go with our personality. Here are some tips that will be a guide for everyone in choosing the best styles of jewelry for themselves and their companions. Various styles and types of jewelry are there like bohemian, vintage, retro, or contemporary, a necklace with pearls, and rose gold rings, etc, make your selection of jewelry based on the latest fashion and trendy style. And always go for the ornaments that suit your personality, event, and environment.
FIND OUT YOUR STYLE:
For selecting the best trends of jewelry, one must know his or her personality style. They must know which type of jewelry suits their personage. Like if you are a working woman then you must go for something that will give you comfort yet stylish look at your workplace. For this purpose, all you need is just a simple gold chain necklace or moonlight pendants with one rose gold ring in both hands and diamond tops as they are elegant and classy. And do not forget to wear a watch as it is one of the essential ornaments for working women or men.
GO FOR THE PEARLS AND REAL AND FAUX SHELLS FOR YOUR STREET STYLE:
You can bring your street style game on point by picking pearls and real and faux shells jewelry for a smart look in summer or winter. Pairing your sneakers with some pearl anklets will also glam your look from tip to toe with some silver rings and casual earrings for a chic street style look.
GLAM YOUR RUNWAY LOOK WITH FUNKY CHOKERS AND GEMSTONES:
While picking jewelry for yourself you must know about the best features of yours, as some people have beautiful and thin fingers while a few are proud of having a long neck. The designs and patterns of jewelry also reflect your height, especially if you are getting ready for a specific runway look than being very particular about the choices to enhance your features. Like, if you want to beautify your neckline, select the necklace that stays on the collarbone like funky and trendy chokers of modern and contemporary styles. People having a slim and petite figure go for the short necklace with fewer stones consist of ruby or emerald.
GRACE YOUR PERSONALITY WITH SOME TRENDY YET ECONOMICAL ORNAMENTS:
Evaluate your budget before getting anything for yourself or your dear one, a lot of stylish and fashionable jewelry are there in very reasonable rates like opting for simple gold chains to glam your look if your budget is very tight or a simple pendant with pearls. As pearls are quite economical yet elegant and will beautify you in minimum budget. And if you are a person with no budget problem, then diamantes and gemstones should be your priority.
DO YOUR SELECTION ACCORDING TO THE SURROUNDINGS:
Go for artistically inspired adornments like if you want to be the center of attention in a party, as these types of ornaments are unique and very unusual to find everywhere like retro theme necklace and earrings or some crystal bohemian jewelry. While belonging to the royal family, always go for the antique or Victorian jewelry like diamond tiaras, turquoise brooch, and vintage rings, and so on to continue the legacy of your ancestors.
THEME-RELATED ADORNMENTS SELECTION:
One should be very picky and choosy while selecting jewelry for any particular event or theme party like vintage jewelry, it has a special place in every woman's heart. Let your vintage vibes alive by using vintage accessories on your special events with hoop earrings, large pendants, and necklaces with multi-strands, made up of decorative beads, plastics, and metals. Same goes for other themes, for instance, retro-style pieces of jewelry like clip-on earrings and rose gold rings.
OPT STYLISH BRACELETS TO BEAUTIFY YOUR HANDS:
When it comes to selecting the jewelry most of the public focused on earrings, necklaces, and rings, while bracelets have a huge role in grabbing the attention of people. Various styles of bracelets are there like bangle bracelets, chains or tennis bracelets, you can also opt for some designer and beaded bracelets. These types of cool ornaments will get the attention of people to show-off your soft, pretty hands with some customized hand accessories. Francesca's bracelet collection can give more options for your bracelet accents.
SUMMARY:
You must always remember, whatever you select to wear in terms of jewelry or clothes, you must love and own it. This will not only add shine and sparkle to your look, but it will also enhance your overall personality. Always go for the things that make you happy, satisfied, and self-confident and in which you are comfortable and suit your personality. Do not over accessorizing yourself by wearing a lot of jewelry, always go for minimal yet stylish adornments like simple rose gold or diamond ring with a beaded choker, long earrings or cuff bracelets to have a trendy or contemporary look.