Modern Office Spaces Are Changing: How Flexible Workspace and Office Furniture Can Help You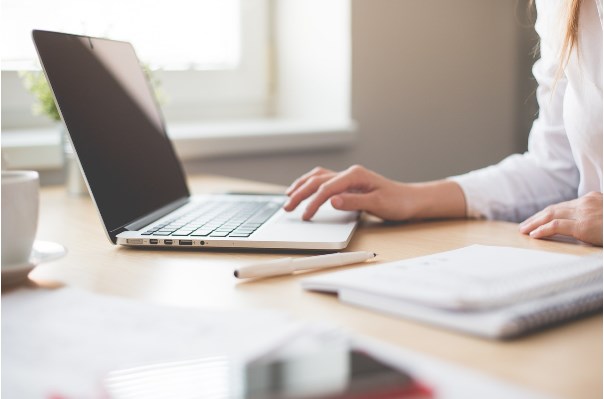 If you have plans to revamp the entire interior atmosphere of your workspace. You might face problems making the right decision. As office improvements are undoubtedly time-consuming and daunting, you need to come up with a unique solution to cater for the needs of the employees. 
Designing a modern office is an important task as it not only impacts the aesthetics but also the productivity and overall employee experience. In this article, we will explore various tips and ideas to create a modern office space that is both functional and visually appealing.
Create a Flexible Workspace
One of the key aspects of a modern office is flexibility. This means creating workspaces that can easily adapt to the changing needs of the employees and the organization. To achieve this, consider the following:
Modular Furniture: Invest in modular furniture that can be easily rearranged or repurposed as required. This allows you to quickly adapt the workspace to accommodate new employees or changing work processes.

Open Floor Plan: An open floor plan allows for better collaboration and communication among employees. It also makes it easier to reconfigure the workspace as needed. As pee Easy Render, open floor plan boosts traffic flow.

Multipurpose Spaces: Design spaces that can serve multiple purposes, such as conference rooms that can also be used for breakout sessions or informal meetings.
Prioritize Ergonomics and Comfort
A comfortable workspace is essential for employee well-being and productivity. Prioritize ergonomics and comfort in your office design by considering the following:
Ergonomic Furniture: Invest in ergonomic office chairs, desks, and other furniture that supports proper posture and reduces the risk of musculoskeletal issues.
Keep in mind that furniture is one of the most important items that will help you change the entire look and feel of your office interior. Hence, you need to make rational purchases. Make sure you look for durable office furniture items that will prove beneficial as well as functional. Don't forget to pay close attention to the sizes while purchasing office furniture items. 
Adjustable Workstations: Provide adjustable workstations that can be easily customized to suit each employee's needs, such as sit-stand desks that allow employees to switch between sitting and standing throughout the day.

Temperature and Lighting Control: Ensure that the office has proper temperature and lighting controls to create a comfortable work environment.
Incorporate Biophilic Design Elements
Biophilic design is an approach that incorporates elements of nature into the built environment to improve human well-being and productivity. To create a modern office space that embraces biophilic design principles, consider the following:
Natural Light: Maximize the use of natural light in the office by incorporating large windows, skylights, or light wells.

Greenery: Add plants and greenery throughout the office to improve air quality and create a calming atmosphere.

Natural Materials: Use natural materials, such as wood or stone, in the office design to create a connection with nature.
Foster Collaboration and Communication
A modern office should facilitate collaboration and communication among employees. To achieve this, consider the following:
Collaborative Spaces: Design spaces specifically for collaboration, such as team rooms, open seating areas, or co-working spaces.

Technology Integration: Incorporate technology, such as video conferencing systems and interactive whiteboards, to support remote collaboration and communication.

Informal Meeting Areas: Create informal meeting areas, such as lounge spaces or coffee bars, where employees can have impromptu discussions or brainstorming sessions.
Conclusion 
This is how flexible workspace and office furniture can help you. Don't forget to visit our website if you need the best furniture for your office space.