Boost Your Income in 2022 with These Five Creative Side Hustles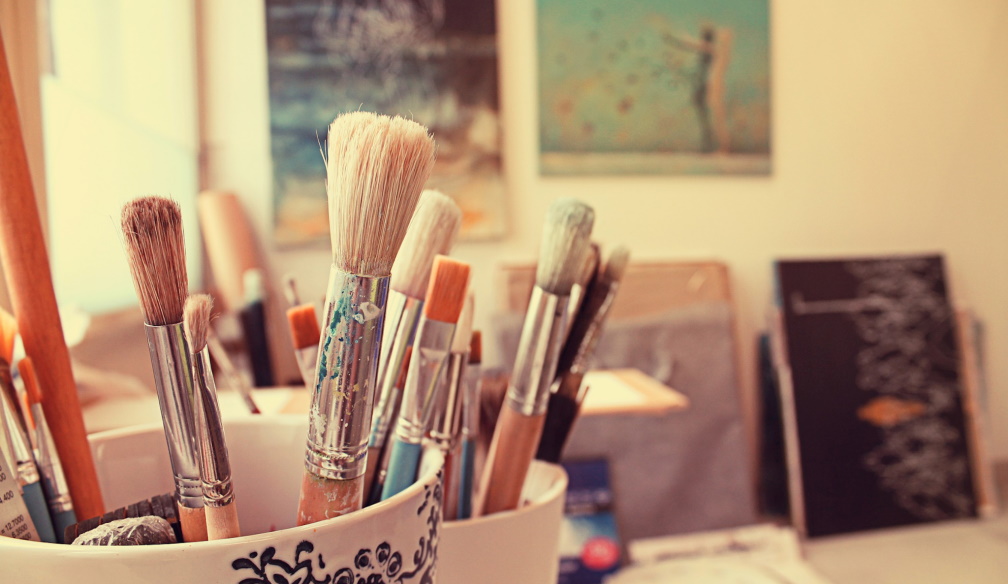 During the COVID-19 pandemic, many people found themselves with more free time than usual on their hands. Lockdowns obliterated social calendars, led to less work, and the loss of work-related travel time for many as it became the norm to work from home. As a result of this excess free time, many Australians have taken to re-engaging in old creative hobbies or new hobbies during their newfound free time. Creative skills learned and honed during lockdowns can generate income and prove to provide Australians with fruitful side hustles at a time when job security is scarce.

Jewellery Making
One creative hobby that seems to have gained traction over recent months is jewellery making. I know several people in my workplace alone that have turned their hand to this pastime during the pandemic. Some create polymer clay jewellery, while others create beautiful pieces out of crystals and semi-precious stones. Finding a gemstone provider that ethically sourced stones should be a top priority. Crystal Universe Australia is a gemstone wholesaler that provides ethically sourced high-quality gemstones and crystals. Another must-have is an online Etsy store for selling your beautiful creations. One of the best ways to spruik and get customers is through running a regularly updated Instagram and Facebook page that displays your work.

Drawing and Painting
A fantastic way to make money off drawings and paintings is to start a greeting card business. An initial investment in a drawing tablet, scanner, and quality printer is required. The scanner will allow for the digitisation of the artwork and enable further editing on a drawing tablet. Printing cards on demand when ordered require a quality printer. Additionally, there are many art competitions within Australia where you can enter any artworks you might have created during the lockdown. These competitions give you a chance to win prizes and exhibit your work for purchase. If you can part with a piece, this is a great way to make some money. In recent months, non-fungible tokens (NFTs) have been taking the world by storm and are now part of digital art auctions all over the globe. Cryptocurrency savvy artists may want to try creating an NFT for auction.

Graphic Design
For Graphic Designers or those who have a flair for design, consider offering your design services on apps such as Fiverr and Upwork. These apps provide a platform for freelancers to provide services to clients. Fiverr charges by the job, whereas Upwork works by charging by the hour. Fiverr is the best app for beginners as it allows clients to choose freelancers based on their experience level. Before setting up your freelancer profile, it is a good idea to review other freelancer profiles to get an idea of how much other freelancers are charging for their services. This will help you decide on fees relevant to your services and skill level.

Photography
Photography is one hobby that is easy to turn into a side hustle. Even iPhone photos that are beautiful and well-composed can be sold to image services such as Shutterstock and Pixelbay. Additionally, photographers can offer services for event photography if they have all the necessary equipment. If you are not ready for weddings just yet, you can start with smaller occasions such as birthday parties or offer linked-in and professional headshots. Maintaining a regular Instagram to display your photographic work will be necessary to showcase your works to potential clients and your wider network.

Youtube
Finally, creating a YouTube channel or twitch and sharing your experience and knowledge in photography, drawing, painting, graphic design, or jewellery making can provide another money-making opportunity. Even if you are not creative per se, you might realise that you have a lot of knowledge in one particular area. This is perfect for creating a YouTube channel that could see you making an additional income.YouTube video making is also the best option for a side hustle for those individuals who love creating anything multi-media-related.
As you can see, there are many ways to boost your income through creative hobbies. You might have another creative hobby not listed above that is just as marketable as any of the above. So, get thinking about your creative strengths and start brainstorming about how you can best sell the fruits of your lockdown labour and talents.