Top 5 Strategies to Make Your Customers Love Your Bumper Stickers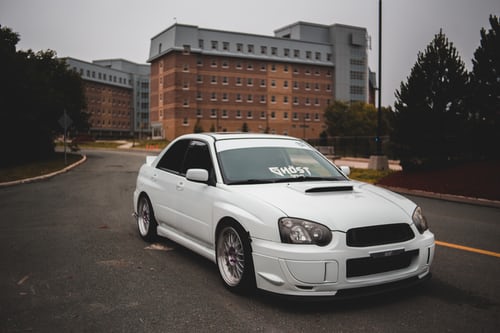 Bumper stickers are a cheap and fun marketing strategy for your company or business. However, they might only end up in the dumpster if no one wants to use them. To make your bumper sticker campaign stand out, you need to apply strategies to make your stickers amazing enough to be placed on your customer's items. Keep in mind that people will only put your stickers on their cars, computers, and other personal objects if they are incredibly loyal to your brand. But developing this level of relationship with your customers will take time. You need to create marketing materials that resonate with them. The following are some ways to encourage your customers to utilize your brand's bumper stickers on their items such as cars.


Think like your customers
One of the questions you should ask yourself when designing stickers is what you would put on your items. What bumper sticker designs can encourage your customers to put them on objects such as cars? Investigate the kinds of bumper stickers seen on the road. What are the common features and designs of these stickers? Is it humour-based, design-based or politically motivated? These are the top three categories of bumper stickers that are popularly used. Make sure that you can fit your brand according to these themes.


Create a hot design
Work on your design on an existing template or get the help of a top-notch design team. You may already have an idea, but you are not sure how to execute it. Discuss your concept with a graphic designer who can help make it a reality. In the case you have no ideas, a graphic designer can offer you a portfolio of choices. Regardless of which route you take; your designer will play a massive role in your bumper sticker's marketability.


Use humour
People enjoy clever humour. When you apply a bit of humour in your branding strategy, you will allow your followers and customers to be in on the joke. Inject humour in your bumper sticker design when appropriate. A bit of humour can encourage your followers to use your bumper sticker everywhere.


Thumbs down on blatant advertising
People are likely to utilize bumper stickers with covert advertising. Apply a strategy where you can utilize wordplay to come up with a humorous statement. People frown upon obvious advertising of stores, products, or events. They will be turned off by direct messages. Instead, cleverly advertise your brand with words and images which encourage more people to use and display your bumper sticker.


Make your bumper sticker high-quality
No one is going to put a bumper sticker in their car if it makes their car look cheap. It is crucial to use a good design that matches your message and brand. You might want to opt for glossy finishes and high-quality coating for your stickers so they can survive harsh weather. It helps your sticker stand out and look brand new even after the test of time.


Conclusion
Bumper stickers can be a fun addition to your marketing campaign. It is a physical representation of your brand that can be cleverly designed to elicit curiosity. A good bumper sticker creates an impact on people who see it, which encourages them to follow the trail to your store.
Author Bio: Ester Adams is an experienced independent content writer with a demonstrated history of working in the writing and editing industry. She is a multi-niche content chef who loves cooking new things.