5 Good Reasons to Invest in Digital Marketing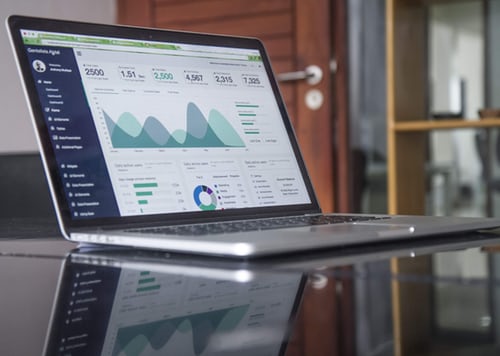 For most businesses out there, the most important task is to attract as many new customers as possible. While some traditional forms of advertising such as flyers and newspaper ads still work, the entire world is turning more towards digital marketing. It's just that the web and technology in general now play such an important role in our everyday lives and there's hardly a better thing to invest in than promoting your business digitally. In case you're wondering why, here are five good reasons to invest in digital marketing.
That's where people spend time and money
The internet is where the people are. As of January 2020, there are almost 4.54 billion active internet users and it looks like this number is only going to increase in the future. This is what makes it the perfect place to promote your brand and connect with customers. What has changed the most with the rise of the internet is that now, when someone's interested in buying a product, they immediately turn to a search engine. After all, that's where they can find important info about businesses they can turn to or even buy the product and have it delivered at their doorstep. This means that if potential customers can't find you online, they'll be more likely to turn to someone else.
It's important to let customers come to you
Most traditional marketing channels include you approaching customers and encouraging them to buy your product. Things are different with digital marketing as it allows your business to be less pushy while still making the same amount of sales. Think of investing in digital marketing as a way to make your business accessible to people who are interested in your product. The idea is to let them reach you even beyond your walls and take a look at everything your business offers. Moreover, it also makes it possible for everyone, not just local prospects, to check out your products and make a purchase.
There's so much data you can use
Nowadays, it's so easy to collect data that can help you figure out how well your marketing campaign is doing. In fact, this data can tell you exactly what's working the best and what's not working at all, thus helping you maximize your ROI. The best part of it is that collecting this data is extremely beneficial and as long as you're ready to invest in it, there should be nothing stopping you from stepping up your marketing game in a short period of time. On top of this, you can use a digital marketing reporting tool to create compelling marketing reports. These reports can then be used for communicating your digital marketing results to your clients.
The web lets you form long-lasting relationships
No matter what sector you're in, it's important to remember that your customers want to be listened to and cared for. While traditional marketing usually doesn't help you do this, digital marketing is all about creating deep connections with customers and encouraging them to come back. Just take a look at social media and you'll get what we're talking about. Platforms such as Facebook and Twitter are full of companies communicating with consumers every day, both through comment sections and DMs. So, as long as you're online, you'll get a chance to show people who buy from you just how much your care. Use this opportunity to ask them for feedback and send personalized messages whenever possible.
There's an increased need for content
People don't just turn to the web when they want to shop, they perform online searches for solutions to every problem they might have. This is why there's a constant need for new content and it's up to industry experts such as yourself to create it. The best part of it is that there are so many content forms you can opt for and as long as you put enough effort into it, building your audience shouldn't be tough. For example, you can start a blog, record YouTube videos, or give running your own podcast a go. Most of this content will help you attract customers and gain brand authority which is now more important than it ever was in the past.
Digital marketing has turned into a must for all businesses out there. While most big corporations are already online, small businesses should also try to adapt and gain all the benefits digital marketing offers. So, if you're still not promoting your company digitally, now seems to be the perfect time to start.