Written by Blainey Woodham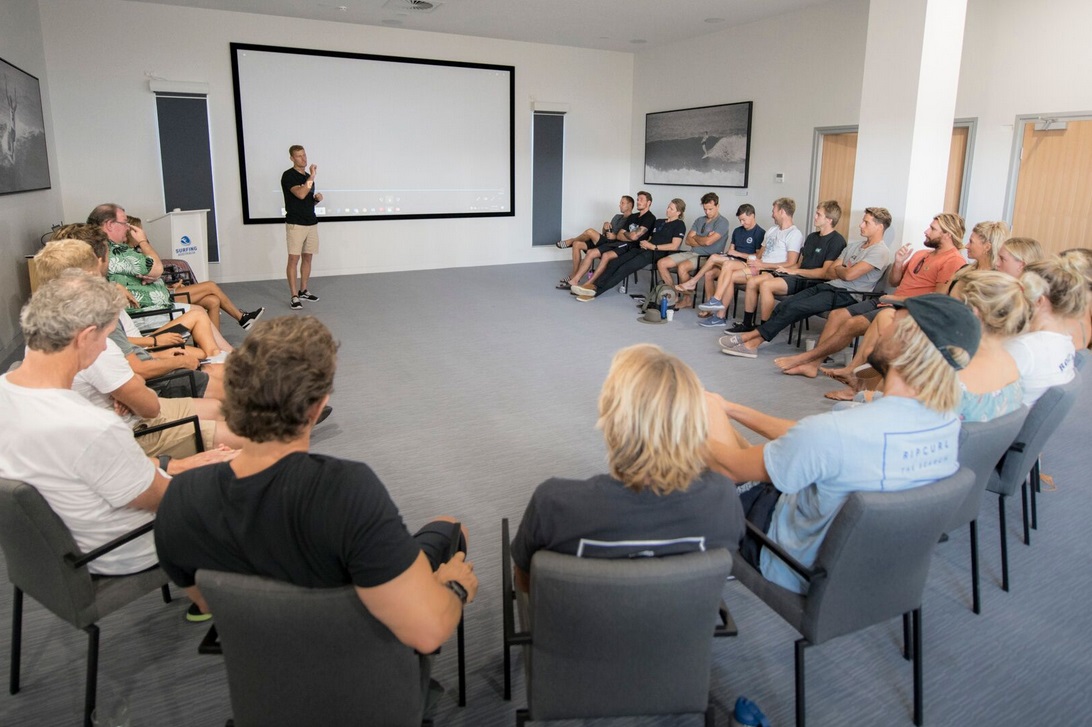 CASUARINA/NSW (January 25th/2019): The 2019 Surfing Australia National Squad has wrapped up a successful two-day Olympic Readiness Camp at the Surfing Australia High Performance Centre (HPC).
With the Tokyo 2020 Olympic Games now looming large, twelve squad members went into the camp that featured surf sessions, Tokyo 2020 planning sessions, group activities and guest speakers in Olympians Matthew Mitcham (Diving) and Jessica Fox (Canoe Slalom).
Bede Durbidge Elite Program Manager said: " The camp has been a huge success. Having the group of athletes available and here for the duration has been great. There's been a lot of learning, a lot of questions and everyone is so excited for the 2019 calendar and the upcoming Olympics. 
"We had Matthew Micham come in an share his incredible journey which was fantastic, as well as Jessica Fox who is just an amazing athlete and an AIS Female Athlete of The Year. The group is very lucky to have had that calibre of person and athlete in the room."
Kim Crane National High Performance Director said:"Whilst our elite athletes compete on the World Championship Tour as individuals, our HP Program Staff, Athletes and Coaches commit to the importance of coming together as a group to build upon the Team Australia culture. This week's camp allows us to connect, reflect, laugh, learn, plan, and prepare for performance. I'm proud of our group for who they are as the worlds best surfers and people."
2019 Australian National Squad:
Julian Wilson – QLD
Soli Bailey – NSW
Jack Freestone – QLD
Mikey Wright - NSW
Ryan Callinan - NSW
Owen Wright - NSW
Adrian Buchan - NSW
Wade Carmichael - NSW
Stephanie Gilmore - QLD
Tyler Wright - NSW
Sally Fitzgibbons - NSW
Nikki van Dijk - VIC
Bronte Macaulay - WA
Macy Callaghan – NSW


Image Credits: Ted Grambeau / Nikon Australia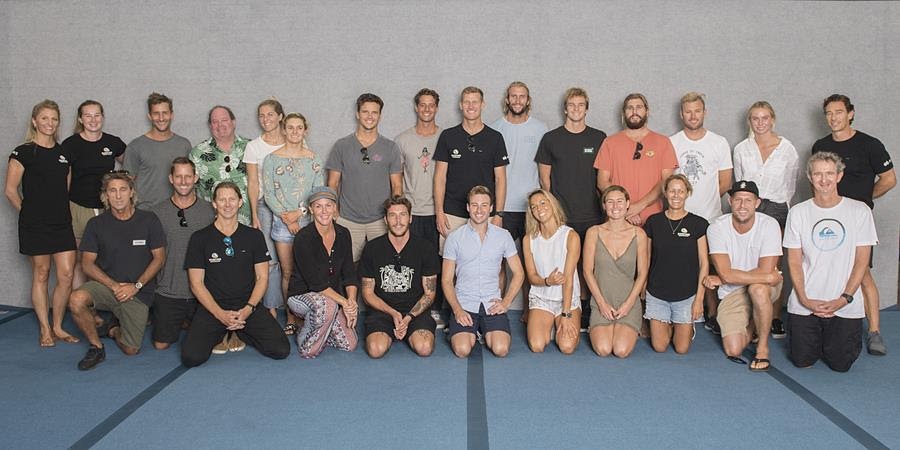 The 2019 Surfing Australia National Squad during the Olympic Readiness Camp at the Surfing Australia High Performance Centre (HPC) this week.